Olive Garden's Strawberry Cream Cake Recipe is one of the easy-to-follow cake recipes for a dessert that has become a favorite of many. It combines the light and spongy texture of cakes with sweet homemade whipped cream and fresh, juicy strawberries that provide a refreshing burst of flavor in every bite.
If you're in search of another simple-to-follow recipe, give this one a try for a flawless meal: Cuban Tres Leches Cake Recipe: A Decadent Dessert
How to Make Olive Garden Strawberry Cream Cake Recipe at Home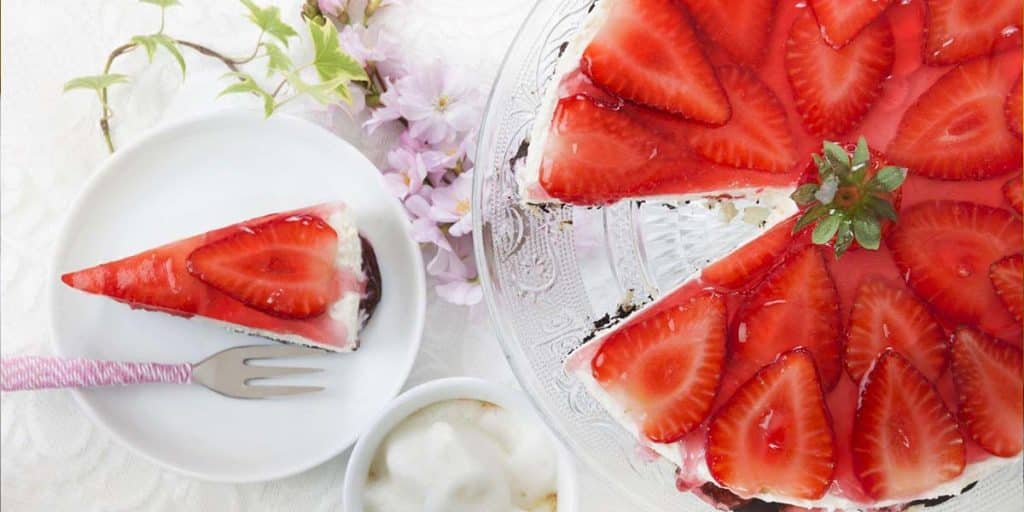 Ingredients
1 pound (16 ounces) fresh strawberries
1 box white cake mix (15.25 ounces)
1/2 cup vegetable oil
3 large eggs
1/2 cup water
1/2 cup unsalted butter, softened (1 stick)
8 ounces cream cheese, softened
1 cup powdered sugar
1 teaspoon vanilla extract
1 cup heavy cream (8 fluid ounces)
Instructions
Step 1: Preheat your oven to 350 degrees F (175 degrees C) and prepare a 9×13 inch baking dish.
Step 2: Wash and slice the strawberries into thin pieces, then set them aside.
Step 3: In a large mixing bowl, combine the white cake mix, vegetable oil, eggs, water, and softened butter. Beat the ingredients together on medium speed until well-combined.
Step 4: Pour the cake batter into the prepared baking dish and bake for 25-30 minutes, or until a toothpick inserted into the center of the cake comes out clean.
Step 5: In a separate mixing bowl, combine the softened cream cheese, powdered sugar, and vanilla extract. Beat the mixture on medium speed until smooth and creamy.
Step 6: In a third mixing bowl, beat the heavy cream on high speed until stiff peaks form.
Step 7: Fold the cream cheese mixture into the whipped cream until well-combined.
Step 8: Once the cake has cooled, spread the cream cheese and whipped cream mixture evenly over the top of the cake.
Step 9: Arrange the sliced strawberries on top of the cream mixture, creating a beautiful and delicious strawberry layer.
Step 10: Chill the cake in the refrigerator for at least 2 hours before serving.
The Deliciousness of Olive Garden's Strawberry Cream Cake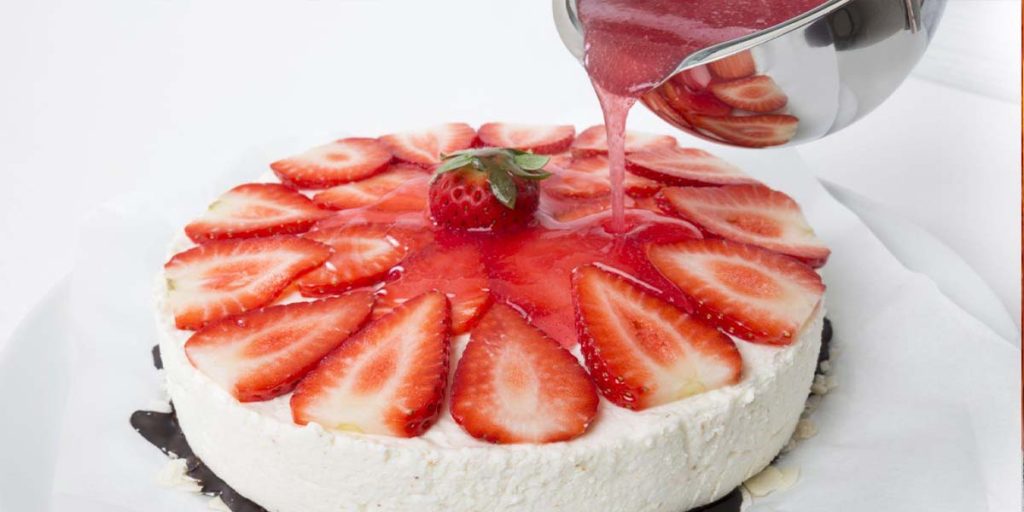 Looking for yet another easy-to-follow recipe? Why not try this one for a perfect meal: Passover Sponge Cake Recipe
Olive Garden's Strawberry Cream Cake is a dessert that is not to be missed. It is a delicious combination of spongy cake and light, sweet homemade whip cream. All of that is topped with fresh, juicy strawberries that add a refreshing burst of flavor to each bite. The cake is perfect for any occasion, but it is especially ideal for celebrating special moments like wedding anniversaries.
The generous portion size allows you to share it with your loved ones or indulge in it all by yourself. The cake is not too heavy, making it an ideal dessert to enjoy after a heavy meal. It is a great dessert for any occasion, but I love to serve it on my wedding anniversary.
The Olive Garden Strawberry Cream Cake is a great way to celebrate your love and show your partner how much you care. It's a dessert that is both beautiful and delicious, and it's sure to be a hit with your loved ones. So, make your wedding anniversary extra special this year with a delicious Olive Garden Strawberry Cream Cake.
Tips and Tricks to Perfect Your Strawberry Cream Cake
To perfect your strawberry cream cake, use fresh and high-quality ingredients like fresh strawberries, high-quality butter, and fresh cream. Use cake flour instead of all-purpose flour to create a lighter and fluffier texture, and whip the cream properly until it forms stiff peaks. Chill the cake before adding the cream, which will prevent it from melting and sliding off the cake, and make it easier to spread evenly. Use a serrated knife to cut the cake for clean and precise slices.
Test whether the cake is cooked through using a toothpick – if it comes out clean, the cake is ready. For a stronger strawberry flavor, add a little strawberry extract to the whipped cream. Make sure all ingredients are at room temperature for optimal mixing.
The key is to use fresh and high-quality ingredients, whip the cream properly, chill the cake before adding the cream, and use a serrated knife to cut it. With a little practice and attention to detail, you'll have a perfect strawberry cream cake every time.
Conclusion
By combining quality ingredients with a sprinkle of creativity and a dash of patience, you can achieve a mouth-watering result that rivals even the most famous bakeries in town. And for those seeking inspiration, why not visit the Peggy Ann Bakery for some ideas and techniques to elevate your baking game? With a bit of effort and a lot of love, your homemade creations will be the talk of the town and leave your guests craving for more. Get your apron on and let your inner baker shine with Peggy Ann Bakery as your guide!