Looking for delicious and easy-to-make bread recipes? Look no further than the Bisquick cornbread recipe. With just a few simple ingredients and a little bit of baking know-how, you can create a perfectly moist and flavorful cornbread that's sure to be a hit with your family and friends. Whether you're a fan of sweet or savory flavors, there are endless variations you can try to customize your cornbread to your taste.
Craving something tasty but don't want to spend a lot of time in the kitchen? This recipe for a perfect meal is quick, easy, and delicious: Soft Raisin Bread Recipe: A Delicious and Easy-to-Follow Guide
The Ultimate Bisquick Cornbread Recipe: A Step-by-Step Guide to Perfectly Moist Cornbread
To begin, gather your ingredients: 2 cups of Bisquick mix, 1 cup of yellow cornmeal, 1/4 cup of granulated sugar, 1/4 cup of vegetable oil, 2 eggs, and 1 1/2 cups of milk. In terms of equipment, you'll need a mixing bowl, whisk, and an 8×8-inch baking dish.
Once you're ready, preheat your oven to 375°F (190°C) and whisk together the Bisquick mix, cornmeal, and sugar until they're well combined. Next, add the vegetable oil, eggs, and milk, and whisk the mixture until a smooth batter forms. Be careful not to overmix, as this can make your cornbread tough and dry. Once the batter is smooth, pour it into a greased baking dish, smoothing out the surface as you go.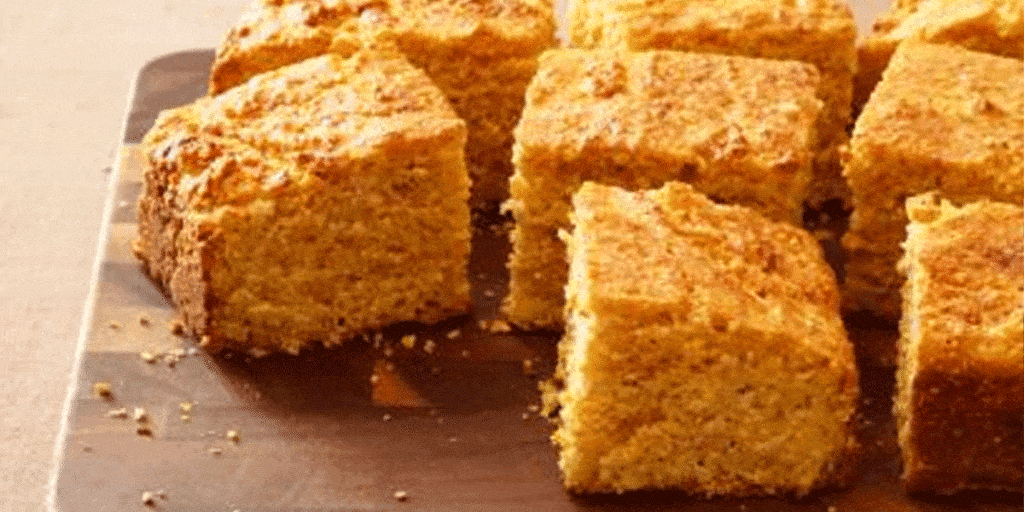 Bake the cornbread for 25-30 minutes or until the top is golden brown and a toothpick inserted into the center comes out clean. Once it's done, let the cornbread cool for a few minutes before slicing and serving.
To make sure your cornbread comes out moist and delicious, there are a few tips you should keep in mind. For starters, don't overmix your batter. It's also a good idea to whisk your wet and dry ingredients together thoroughly, but without overdoing it.
If you prefer sweeter cornbread, you can increase the amount of sugar to 1/3 cup. And if you really want to ensure your cornbread is moist and fluffy, consider adding an extra 1/4 cup of milk to the batter before baking. Finally, don't forget to grease your baking dish to prevent sticking.
Variations on Bisquick Cornbread: 5 Delicious Twists on a Classic Recipe
If you want to impress your dinner guests without slaving away in the kitchen, give this simple recipe for a perfect meal a try: Prune Bread Recipe: A Delicious and Healthy Way to Enjoy a Nutritious Snack
First on the list is Cheesy Jalapeño Cornbread. This variation adds a spicy kick and a cheesy twist to the classic recipe. Simply add shredded cheddar cheese and diced jalapeños to the basic recipe, and you're ready to bake.
For those with a sweet tooth, Honey Butter Cornbread is a perfect choice. This version is made by mixing honey and melted butter into the batter for a sweet and rich flavor. It's perfect for those who prefer sweeter cornbread.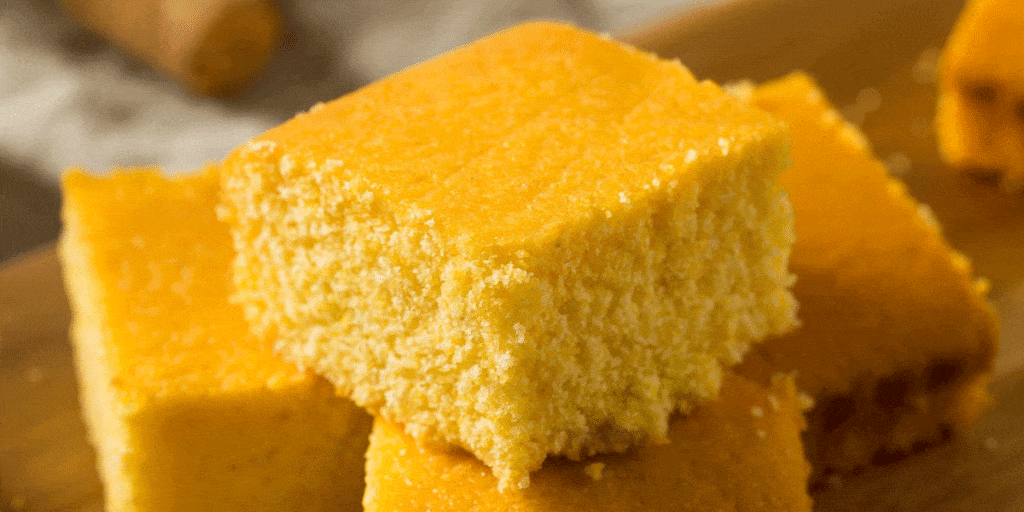 Next up is Cornbread Muffins. This is a great option for those who want to make individual servings of cornbread. Simply pour the batter into a muffin tin and bake until golden brown. This variation is great for parties or for those who want a grab-and-go option.
Green Onion Cornbread is another savory variation that adds sliced green onions for a flavorful twist. The addition of green onions provides a delicious depth of flavor that pairs well with savory dishes.
Lastly, for those who want a hearty and indulgent variation, try Bacon and Cheddar Cornbread. This recipe folds in crumbled bacon and shredded cheddar cheese for a delicious and filling twist on the classic recipe. It's perfect for brunch or a cozy night in.
From Sweet to Savory: How to Customize Your Bisquick Cornbread for Every Occasion
Sweet Cornbread: If you have a sweet tooth, adding more sugar to the recipe will give your cornbread a deliciously sweet flavor. Pair it with honey butter or a drizzle of maple syrup for a decadent dessert or breakfast treat. You can also add some vanilla extract to the batter for an extra layer of flavor. Another idea is to mix in chopped nuts or dried fruits like raisins or cranberries to add some texture and sweetness.
Savory Cornbread: To give your cornbread a savory twist, you can add herbs like rosemary and thyme or diced onions and garlic to the batter. These ingredients will infuse the cornbread with an earthy, herbaceous flavor that pairs well with soups, stews, and chili. You can also experiment with different types of cheese like cheddar, feta, or parmesan to add some richness and depth of flavor.
Gluten-Free Cornbread: For those with gluten and dairy sensitivities, Bisquick cornbread can be easily adapted to a gluten-free and dairy-free version. Simply substitute gluten-free Bisquick mix and milk alternatives like almond milk or oat milk for the regular Bisquick mix and milk. You can also add some honey or maple syrup to sweeten the batter if desired.
Conclusion
Bisquick Cornbread has been a staple in American kitchens for generations and for good reason. Bisquick cornbread recipe is everything from weeknight dinners to holiday feasts. And while the recipe has evolved over the years, its roots can be traced back to the Peggy Ann Bakery. So whether you're a fan of the classic recipe or prefer to experiment with different flavors and ingredients, Bisquick Cornbread is a beloved tradition that's here to stay.