If you're a cheesecake lover, you must try this ultimate guide – 7 inch cheesecake recipe – to make a perfect cheesecake on your own. With simple cheesecake recipes and essential ingredients, you can make a rich and satisfying cheesecake that is sure to impress. And if you're feeling adventurous, we have some delicious variations of the classic recipe to tantalize your taste buds!
Looking for a recipe that's perfect for a busy weeknight? This one for a perfect meal is both quick and delicious: Brie Cheesecake Recipe: A Delicious Twist on Classic Cheesecake
Your Ultimate Guide to Making a Perfect 7 Inch Cheesecake Recipe
Begin by gathering all the essential ingredients. You'll need 8 oz cream cheese, 1/4 cup sugar, 1/4 cup sour cream, 1 tsp vanilla extract, 1 egg, 3/4 cup graham cracker crumbs, and 2 tbsp melted butter. These ingredients are sure to create a cheesecake that is both rich and satisfying.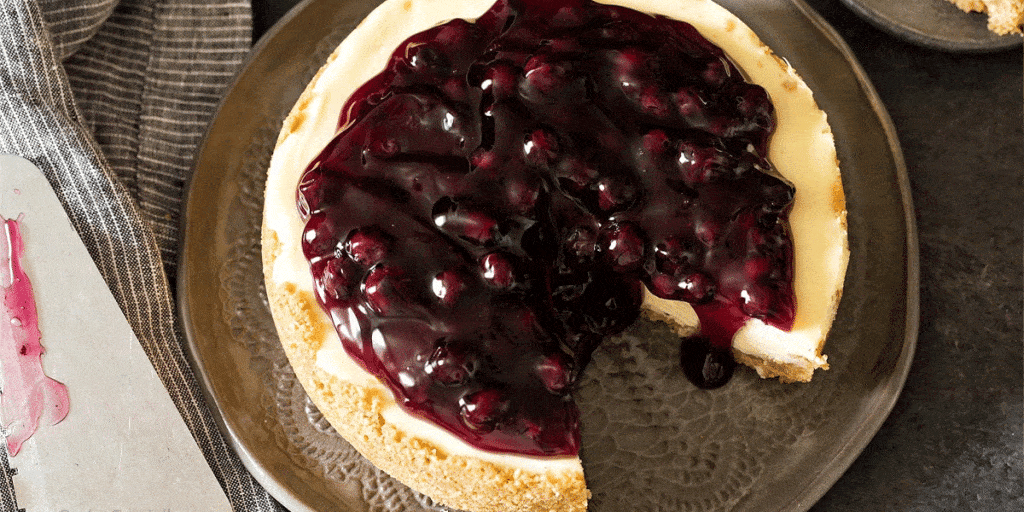 To get started, you'll require the right equipment, including a 7 inch springform pan, a mixer (handheld or stand), a spatula, a large bowl, a small bowl, and measuring cups and spoons. These tools will make the baking process much more manageable and efficient.
Now it's time to follow these simple instructions: Preheat the oven to 325°F. In a small bowl, mix together the graham cracker crumbs and melted butter. Press the mixture into the bottom of the springform pan to create the crust.
In a large bowl, beat the cream cheese and sugar until it's smooth. Add in the sour cream and vanilla extract and continue to mix until it is fully combined. Gently incorporate the egg into the mixture, taking care not to overmix as it can cause the cheesecake to crack.
Pour the cheesecake mixture over the crust in the springform pan. Bake the cheesecake for 35-40 minutes until the edges are firm, but the center is slightly jiggly. Let the cheesecake cool to room temperature before refrigerating it for at least 2 hours or until it is fully chilled. Once the cheesecake is chilled, remove it from the pan, serve, and relish every bite of this heavenly dessert!
Delicious Variations of the Classic 7 Inch Cheesecake Recipe to Try Today
Want to add some variety to your meal planning without making things complicated? This recipe for a perfect meal is a great choice: Lilikoi Cheesecake Recipe: How to Make the Perfect Tropical Dessert
First up, the Blueberry Cheesecake Variation. To add some fruity flavor to your cheesecake batter, simply fold in fresh blueberries after mixing the cream cheese, sugar, and eggs. For a stunning blueberry swirl on top, blend together fresh or frozen blueberries with a bit of sugar, lemon juice, and cornstarch until thickened. Pour the blueberry mixture over the cheesecake batter and swirl with a toothpick or knife for a beautiful and tasty finish.
Next, the Chocolate Cheesecake Variation. For an indulgent chocolate twist, mix in cocoa powder and melted chocolate into the cheesecake batter before pouring it into the crust. Bake as usual, and voila! A decadent chocolate cheesecake that is sure to satisfy any chocolate lover's cravings.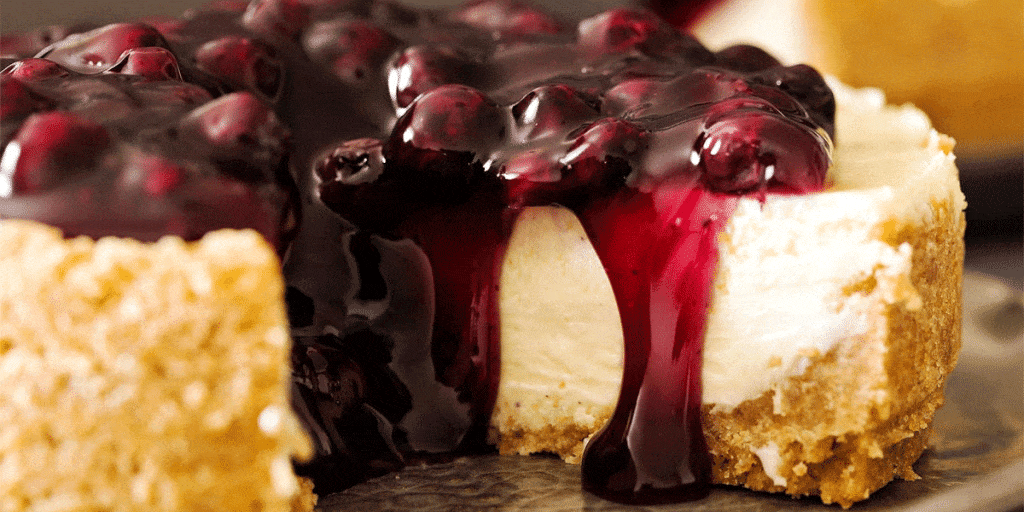 If you're looking for something a bit fruity, the Strawberry Cheesecake Variation is a must-try. To create a stunning marbled effect, make a quick strawberry puree by blending fresh strawberries with sugar and lemon juice until smooth. Swirl the puree into the cheesecake batter before baking, and watch as the colors blend together for a beautiful result.
For those who love a sweet and salty combination, the Caramel Cheesecake Variation is the perfect choice. To make a homemade caramel sauce, simply heat sugar in a saucepan until melted and golden brown, then stir in heavy cream and butter until smooth. Drizzle the caramel sauce over the cooled cheesecake and sprinkle with sea salt for a delicious and unique flavor.
Finally, the Nutella Cheesecake Variation is a Nutella-lover's dream come true. Mix Nutella into the cheesecake batter and swirl it on top for a rich and creamy finish. Top with chopped hazelnuts for some added crunch.
Step-by-Step Instructions for Making a Creamy 7 Inch Cheesecake with Mouthwatering Variations
To start, preheat your oven to 325 degrees Fahrenheit and gather your ingredients. For the classic cheesecake, you'll need cream cheese, sugar, eggs, sour cream, vanilla extract, and graham cracker crumbs for the crust. Beat the cream cheese and sugar together until smooth, then add in the eggs one at a time.
Stir in the sour cream and vanilla extract until well combined. Pour the mixture over the graham cracker crust and bake for 45-50 minutes, or until the center is almost set. Let it cool before chilling in the fridge for at least 2 hours before serving.
For a delicious chocolate variation, simply add 1/2 cup of cocoa powder to the cream cheese mixture before adding in the eggs. For a strawberry variation, puree 1 cup of fresh strawberries and mix it into the cream cheese mixture after adding in the eggs.
You can also add a swirl of strawberry puree on top of the cheesecake before baking for an extra pop of flavor. Get creative with your favorite fruit purees or toppings to customize this classic recipe and make it your own.
Conclusion
Mastering the art of baking a 7 inch cheesecake recipe is a must for any dessert enthusiast. Whether you prefer the classic version or want to experiment with different variations, this recipe is versatile and easy to customize to your liking. And if you're ever in the mood for a heavenly cheesecake but don't want to bake it yourself, be sure to check out the delicious selection at Peggy Ann Bakery, where they have been making mouth-watering cheesecakes since 1953.