Indulging in a decadent chocolate dessert is always a treat, and what better way to do it than with the Red Lobster Chocolate Wave Cake Recipe? The comprehensive cake recipes provide you with clear instructions, necessary ingredients, and equipment to recreate this dessert in your own kitchen. You will be able to create the signature "wave" pattern in the ganache and savor every bite of this rich, moist cake.
Need another easy-to-follow recipe? This one for a perfect meal may be just what you're looking for: Silver Palate Carrot Cake Recipe: A Timeless Favorite
A Comprehensive Guide to Making the Red Lobster Chocolate Wave Cake Recipe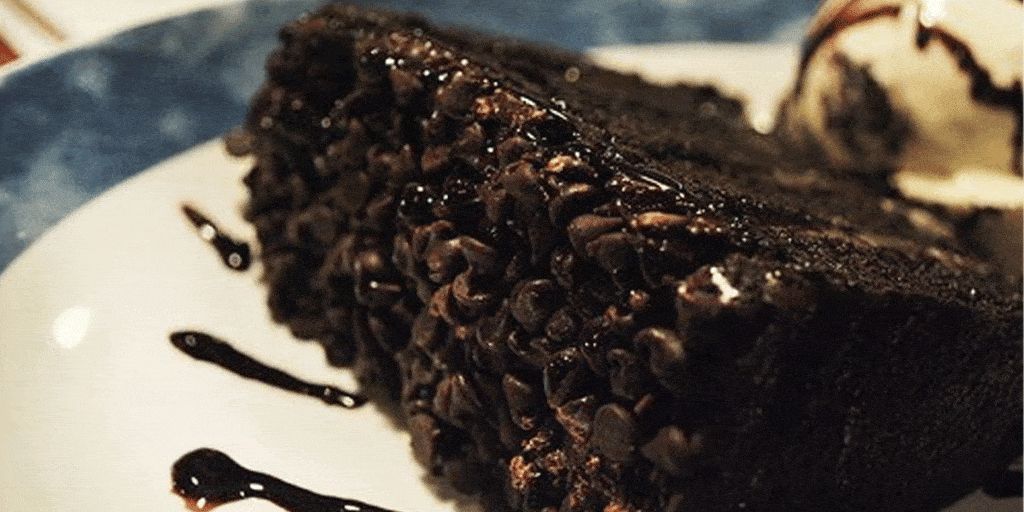 Are you ready to embark on a chocolatey adventure? Look no further than this comprehensive guide to making the Red Lobster Chocolate Wave Cake Recipe. With clear instructions and a full list of necessary ingredients and equipment, you'll be able to recreate this decadent dessert in your own kitchen.
For the cake:
1 box of chocolate cake mix
1 1/4 cups of water
1/2 cup of vegetable oil
3 large eggs
For the ganache:
1 cup of heavy cream
12 oz of semisweet chocolate chips
Equipment Needed:
Mixing bowls
Electric mixer
Measuring cups and spoons
Cake pans (two 9-inch rounds)
Oven
Saucepan
Whisk
Instructions:
To create a decadent and scrumptious cake, preheat your oven to 350°F (175°C). In a sizable mixing bowl, add the cake mix, water, oil, and eggs. With the aid of an electric mixer, whip the mixture until it becomes velvety smooth.
Next, evenly distribute the batter between two cake pans and bake for 25-30 minutes or until a toothpick inserted in the center of the cake comes out clean.
Meanwhile, while your cakes are baking, make the luscious ganache. Take a saucepan and warm up the heavy cream over medium heat until it reaches a simmer. Take it off the heat, add in the chocolate chips, and mix well until the chocolate completely melts and the mixture turns smooth.
Now, let the ganache cool until it thickens to a spreadable consistency. Once the cakes are cooked, allow them to cool down completely before taking them out from the pans.
Afterward, put one cake layer on a cake stand or a plate and spread a generous layer of ganache on top of it. Place the second layer of cake on top of the first one and spread more ganache over the top and sides of the cake. To create an exquisite touch, take a whisk and make the signature "wave" pattern in the ganache.
Finally, put the cake in the refrigerator and chill it for at least an hour before serving. Indulge in the divine and heavenly flavors of your creation with your loved ones.
Nutrition Facts: Unfortunately, this cake is not for the faint of heart when it comes to nutrition. One slice of the Red Lobster Chocolate Wave Cake contains approximately 540 calories, 32 grams of fat, and 58 grams of sugar. But hey, a little indulgence now and then is good for the soul, right? Just make sure to savor every bite!
Delicious Variations to Try with the Red Lobster Chocolate Wave Cake Recipe
Want a no-fuss recipe? Give this one for a perfect meal a whirl: Ina Garten Coconut Cake Recipe: A Slice of Paradise
One way to make a unique version of this cake is to add a layer of caramel sauce between the cake layers. To do this, simply prepare the cake batter as directed, but instead of pouring it into one pan, divide it between two. Once the cakes are baked and cooled, spread a layer of caramel sauce on top of one cake layer, then place the second layer on top.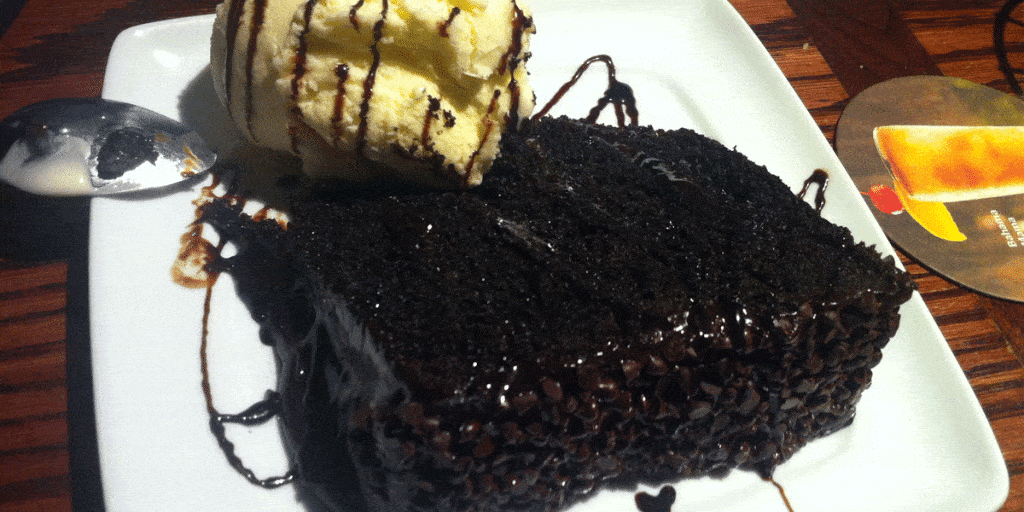 Another option is to mix in some peanut butter into the cake batter for a delicious chocolate-peanut butter cake. Just add 1/2 cup of creamy peanut butter to the cake batter before baking. You can also make a raspberry-chocolate version of this cake by spreading raspberry preserves on top of the cake layers before frosting.
If you want to make a fancier version of this cake, try creating a chocolate ganache glaze to pour over the top. To make the ganache, heat 1 cup of heavy cream in a small saucepan until it just begins to simmer. Remove it from the heat and pour it over 12 oz of chopped semisweet chocolate. Let it sit for a minute or two, then stir until the chocolate is melted and the mixture is smooth. Pour the ganache over the cooled cake and let it set before serving.
To add a delightful twist to this traditional dessert, consider experimenting with cupcake variations. The process is quite simple – follow the standard instructions for preparing the cake batter, but rather than pouring it into a cake pan, divide it among cupcake liners in a muffin tin. Bake the cupcakes for approximately 18-20 minutes or until a toothpick inserted in the center emerges clean. For an indulgent touch, pipe a generous dollop of luscious chocolate frosting on the top of the cupcakes.
Red Lobster Chocolate Wave Cake Recipe: Tips and Tricks for Perfecting this Decadent Dessert
If you're looking to recreate this indulgent dessert at home, there are a few tips and tricks you should keep in mind to ensure that it turns out perfectly. The first step is to preheat your oven properly to ensure that the cake bakes evenly. This is crucial to achieving the perfect texture and flavor for your cake. You should also use high-quality chocolate for the best possible taste. Cheap chocolate can ruin the flavor of your cake and leave a bitter aftertaste.
Another key tip to keep in mind when making this cake is to be careful not to overbake it. Overbaking can cause the cake to dry out and lose its rich, moist texture. To avoid this, keep a close eye on the cake while it bakes and remove it from the oven as soon as it is fully cooked.
Once your cake is ready, it's time to serve it up and enjoy! A great way to take this dessert to the next level is by serving it with a scoop of vanilla ice cream. The cool creaminess of the ice cream pairs perfectly with the rich chocolate flavor of the cake, creating a dessert that is sure to impress.
Conclusion
If you're a fan of indulgent desserts, you must try the Red Lobster Chocolate Wave Cake Recipe. This chocolatey delight is perfect for special occasions or a sweet treat any day. And if you're looking for other delicious baked goods, be sure to check out Peggy Ann Bakery, where you'll find a wide variety of treats to satisfy your sweet tooth.