The story behind Pamela's Pancake Mix is one of determination, dedication, and a passion for creating delicious and satisfying gluten-free products. But to truly take your pancakes to the next level, you'll need some tips and tricks to ensure that every batch is as delicious as the last. Pamela's Pancake Mix recipe provides the best way to make a pancake that is sure to satisfy your cravings and leave you feeling satisfied and happy. Find out more similar Bread Recipes!
If you're in search of another simple-to-follow recipe, give this one a try for a flawless meal: Ash Cake Recipe: A Twist to Your Bread Making
The History of Pamela's Pancake Mix
The history of Pamela's Pancake Mix is a tale of passion, perseverance, and pure deliciousness. It all began with a small home kitchen in 1988 when Pamela Giusto-Sorrells set out to create a pancake mix that her gluten-sensitive aunt could enjoy. Pamela knew that gluten-free products often lacked flavor and texture, and she was determined to change that.
She spent countless hours experimenting with different recipes and ingredients until she finally landed on the perfect blend of flours, starches, and leaveners. The result was a pancake mix that not only tasted great but also had a light and fluffy texture that rivaled traditional pancake mixes.
Pamela's Pancake Mix quickly became a hit among her family and friends, and Pamela realized that she had created something truly special. She started selling her mix at local farmers' markets and health food stores, and the demand quickly grew. In 1994, she founded Pamela's Products, a company dedicated to providing high-quality gluten-free products that tasted just as good as their gluten-containing counterparts.
Today, Pamela's Pancake Mix is a beloved household staple for anyone who wants to enjoy delicious pancakes without compromising their dietary needs. The mix is made with only the finest ingredients, including organic flour and non-GMO ingredients, and is free of artificial additives and preservatives. What started as a small kitchen experiment has now become a global phenomenon, with Pamela's Products being sold in over 40 countries.
Despite its success, the company remains committed to its roots and continues to prioritize taste and quality above all else. So whether you're gluten-sensitive or just looking for a delicious breakfast option, Pamela's Pancake Mix is sure to satisfy your cravings and leave you feeling satisfied and happy.
Tips and Tricks for Making the Perfect Pancakes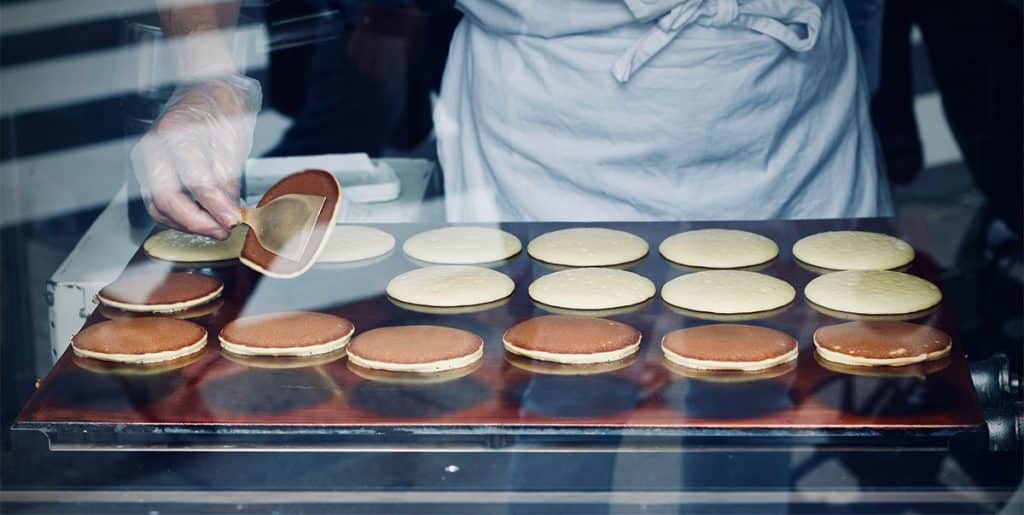 Looking for yet another easy-to-follow recipe? Why not try this one for a perfect meal: First Watch Pancake Recipe
Pamela's Pancake Mix is more than just a tasty breakfast option – it's a gateway to pancake perfection. With its light and fluffy texture and delicious flavor, it's easy to see why so many people love this mix. But to truly take your pancakes to the next level, you'll need some tips and tricks to ensure that every batch is as delicious as the last.
First, make sure that your griddle or pan is preheated to the right temperature. Too hot and your pancakes will burn, too cold and they'll come out undercooked. Additionally, be sure to measure your pancake mix and liquid ingredients accurately – even small variations can affect the final product.
For even lighter pancakes, try separating the egg yolks and whites and beating the whites until stiff peaks form, then folding them into the batter just before cooking. And for an extra flavor boost, consider adding in some of your favorite mix-ins, like blueberries, chocolate chips, or chopped nuts. Finally, don't forget to top your pancakes with your favorite syrup or toppings, like whipped cream or fresh fruit.
Fluffy and Delicious: How to Make Pamela's Pancake Mix Recipe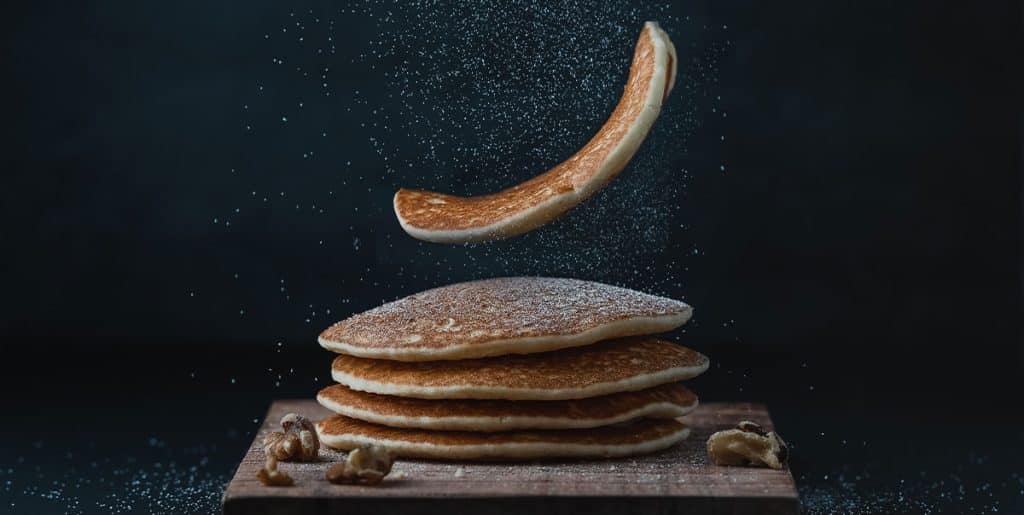 Ingredients:
1 bag of Pamela's Pancake Mix (16 oz)
1 1/2 cups of water
1 large egg
2 tablespoons of oil (vegetable or melted butter)
Instructions:
In a large mixing bowl, combine the Pamela's Pancake Mix, water, egg, and oil. Stir the mixture until it becomes a smooth batter.
Preheat a non-stick griddle or skillet over medium-high heat. If you don't have a non-stick griddle, you can use a regular skillet or frying pan, but you may need to add some butter or cooking spray to prevent sticking.
Once the griddle or skillet is hot, pour the pancake batter onto the cooking surface, using about 1/4 cup for each pancake.
Cook the pancakes for about 2-3 minutes on the first side, or until the edges start to dry and the surface is bubbly.
Flip the pancake over with a spatula and cook for another 1-2 minutes on the other side, until the pancake is golden brown and cooked through.
Repeat the process with the remaining batter, making sure to stir the batter between each batch to ensure consistency.
Serve the pancakes hot, topped with butter, syrup, fruit, or your favorite toppings.
Note: This recipe makes about 10-12 pancakes, depending on the size of each pancake. You can also add additional ingredients to the batter, such as blueberries, chocolate chips, or chopped nuts, for extra flavor and texture.
The last thing
Have you tried using Pamela's Pancake Mix to make pancakes for breakfast, or maybe even for some baked goods from Peggy Ann Bakery? Despite its transformation over the years, Pamela's Pancake Mix still delivers the same level of taste and excellence that it's known for. So whether you're looking for a quick breakfast fix or feeling adventurous in the kitchen, this mix is sure to satisfy your cravings. Give it a try and see for yourself why it's a favorite ingredient among home cooks and professional bakers alike, including those at Peggy Ann Bakery.