Mrs Fields oatmeal raisin cookie recipe is one of the tastiest cookie recipes for a classic and beloved treat that is perfect for any occasion. With just a few simple ingredients and some expert guidance, you can make these cookies at home and impress your friends and family with your baking skills.
Searching for a recipe that's easy to follow? This one for a perfect meal might be just what you need: Mrs Fields Sugar Cookie Recipe: Sweeten Up Your Day
The Ultimate Guide to Mrs Fields Oatmeal Raisin Cookie Recipe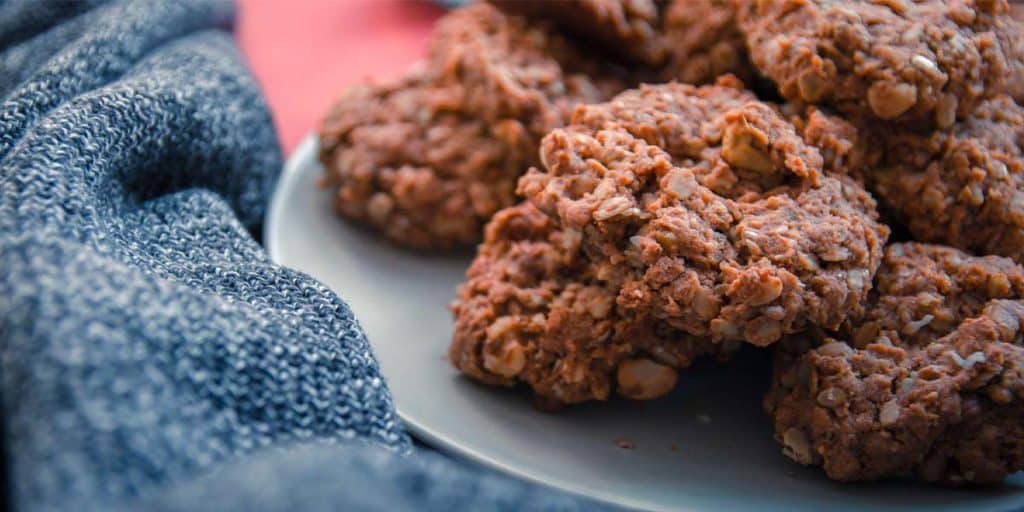 Ingredients – Mrs Fields Oatmeal Raisin Cookie Recipe
1 cup (2 sticks or 226 grams) of unsalted butter, softened
1 cup (200 grams) of packed brown sugar
1/2 cup (100 grams) of white sugar
2 large eggs
1 teaspoon of vanilla extract
1 1/2 cups (188 grams) of all-purpose flour
1 teaspoon of baking soda
1 teaspoon of ground cinnamon
1/2 teaspoon of salt
3 cups (270 grams) of rolled oats
1 1/2 cups (240 grams) of raisins
Equipment needed
A large mixing bowl
A handheld mixer or stand mixer
Measuring cups and spoons
A spatula
A baking sheet
Parchment paper
Instructions
First things first, preheat your oven to 350°F (175°C). This step is crucial, unless you want to play a guessing game with your oven.
In a large mixing bowl, cream together the softened butter, brown sugar, and white sugar until the mixture is light and fluffy. Think of it as a cardio workout for your arms, except you get to eat cookies after.
Beat in the eggs and vanilla extract until well combined. This step requires a bit of finesse, so make sure to channel your inner baking goddess.
In a separate bowl, whisk together 1 1/2 cups of all-purpose flour, 1 teaspoon of baking soda, 1 teaspoon of ground cinnamon, and 1/2 teaspoon of salt. It's like creating a mini tornado, except it's a tornado of flavor.
Gradually mix the dry ingredients into the wet ingredients until well combined. This is where the magic happens. The mixture should look like a happy marriage of flour and butter.
Stir in 3 cups of rolled oats and 1 1/2 cups of raisins until evenly distributed. Don't be shy, give it a good stir until everything is well mixed.
Drop spoonfuls of the dough (about 2 tablespoons) onto a lined baking sheet, spacing them about 2 inches apart. It's like creating a little cookie family, and you want to make sure they have enough space to breathe.
Bake for 10-12 minutes or until golden brown. This step requires some patience, but trust us, it's worth the wait.
After baking, give your cookies a few minutes to cool on the baking sheet before transferring them to a wire rack for complete cooling. This process is akin to treating your cookies to a relaxing spa day, which everyone can appreciate.
Nutrition facts
Serving size: 1 cookie (35g)
Calories: 150 (enough to power a small elephant)
Total fat: 6g (enough to keep your hair shiny and healthy)
Saturated fat: 3.5g (enough to make your taste buds dance with joy)
Cholesterol: 25mg (enough to make your heart skip a beat)
Sodium: 90mg (enough to make your taste buds say "wow")
Total carbohydrate: 23g (enough to keep you going all day)
Dietary fiber: 1g (enough to keep things moving, if you know what we mean)
Total sugars: 13g (enough to satisfy your sweet tooth)
Protein: 2g (enough to make you feel strong and powerful)
Creative Variations on Mrs Fields Oatmeal Raisin Cookie Recipe to Try at Home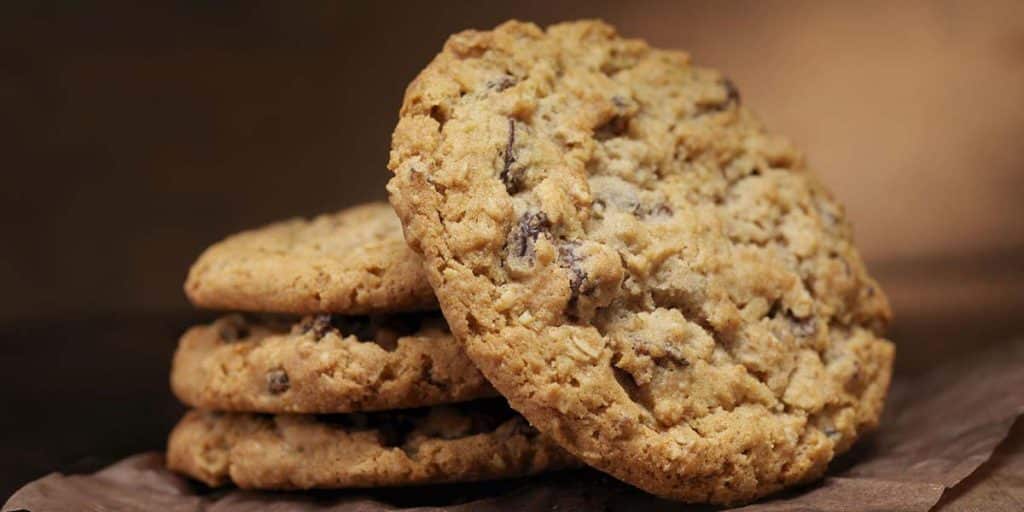 If you're seeking yet another effortless recipe to try, consider this one for a perfect meal: Potbelly Oatmeal Chocolate Chip Cookie Recipe: Indulge in Deliciously Homemade Cookies
The difference between traditional oatmeal raisin cookies and creative variations lies in the ingredients, mixing method, and additional flavors that are incorporated. While traditional oatmeal raisin cookies use a combination of oats, raisins, butter, sugar,… creative variations may use ingredient substitutions. Such as chocolate chips, dried cranberries, or shredded coconut.
To give your cookies an even more creative twist, you can try out different mixing methods. Such as separating the wet and dry ingredients before combining them or chilling the dough before baking. You may also want to experiment with different flavors by adding in extra ingredients, like chopped nuts or peanut butter, to create a one-of-a-kind taste sensation.
The traditional recipe was a crowd-pleaser, with its classic chewy texture and sweet, spicy flavor. The chocolate chip oatmeal cookies were a hit with those who love a little extra sweetness, with the chocolate chunks adding a delightful crunch. The peanut butter oatmeal cookies had a delicious nutty flavor, although they were a bit crumbly.
Tips and Tricks for Perfecting Your Mrs Fields Oatmeal Raisin Cookies
Dough preparation
One pro tip is to chill the dough before baking to maintain its shape and prevent spreading. It's recommended to chill the dough for at least an hour before baking to get the best results.
Another tip is to use ingredients at room temperature as they mix more easily and result in a smoother and more consistent dough.
Lastly, make sure to measure your ingredients precisely, using measuring cups and spoons, to ensure the perfect balance of ingredients in your dough.
Baking techniques
First, preheat your oven before baking to ensure even cooking. Additionally, it's important to use the correct baking sheet. A light-colored, non-stick baking sheet is recommended to prevent over-browning.
Another tip is to rotate your baking sheet halfway through baking to ensure even browning.
Lastly, if your cookies are spreading too much, try reducing the oven temperature by 25°F.
Storage recommendations
Use an airtight container to keep them fresh for up to five days. If you want to store them for a longer duration, consider freezing the dough for later use. Shape the dough into balls and freeze them on a baking sheet.
Once frozen, transfer them to a freezer bag and store in the freezer for up to three months. When you're ready to bake, simply place the frozen dough balls on a baking sheet and bake as directed.
Conclusion
With these tips and tricks, you'll be able to perfect your oatmeal raisin cookies and make them a staple in your dessert repertoire. And if you're ever in the mood to try something different, be sure to visit Peggy Ann Bakery for a variety of delicious treats to satisfy your sweet tooth.