Limpa Bread is a traditional Swedish bread that is made with molasses, brown sugar, fennel seeds, anise seeds, caraway seeds, and bread flour. Generally speaking, bread recipes are not difficult, and this article provides a complete guide with step-by-step instructions of the limpa bread recipe. The possibilities are endless, and you can create a unique and personalized bread that suits your taste buds.
Craving something tasty but don't want to spend a lot of time in the kitchen? This recipe for a perfect meal is quick, easy, and delicious: Green Tomato Bread Recipe
A Complete Guide to Making the Perfect Limpa Bread Recipe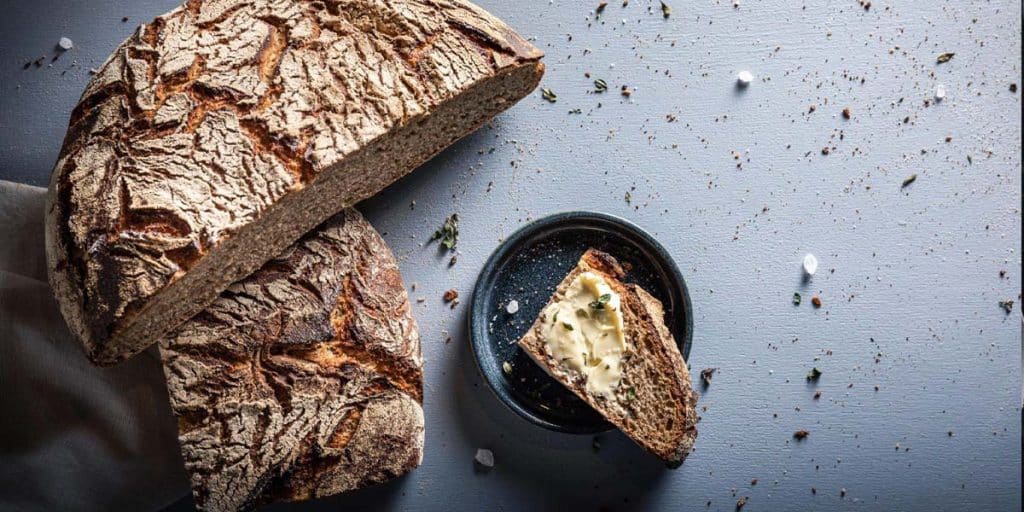 Ingredients
2 and 1/4 teaspoons (7 g) active dry yeast
1 and 1/2 cups (355 mL) warm water
1/4 cup (60 mL) molasses
1/4 cup (50 g) brown sugar
1/4 cup (60 mL) vegetable oil
1 teaspoon (6 g) salt
1 tablespoon (6 g) fennel seeds
1 tablespoon (6 g) anise seeds
1 tablespoon (6 g) caraway seeds
4 cups (830 g) bread flour, plus 1 cup (118 g) for kneading
Equipment needed to make the recipe
To make Limpa Bread, you will need a large mixing bowl, a wooden spoon, a dough hook (if you have a stand mixer), a baking sheet, parchment paper, a pastry brush, and a sharp knife or razor blade.
Step-by-step instructions for making the recipe
First, in a large mixing bowl, dissolve the yeast in warm water and let it sit for 5 minutes. As you wait, take a moment to appreciate the miracle of yeast – it's like magic in the kitchen!
Next, add the molasses, brown sugar, vegetable oil, salt, fennel seeds, anise seeds, caraway seeds, and 4 cups of bread flour to the yeast mixture. Mix well and watch as the dough starts to come together – it's like a symphony in the making!
Gradually add more bread flour (1 cup at a time) and knead the dough until it becomes smooth and elastic. This may take some elbow grease, but don't worry – you're building muscles while you bake!
Once you've prepared the dough, cover it and allow it to rise in a warm spot for approximately one hour, or until it's doubled in size. As you wait, let your imagination run wild with all the mouth-watering sandwich and toast options that will soon be at your fingertips. The possibilities for this delectable bread are limitless, so get ready to indulge in a variety of flavorful and satisfying creations!
Once the dough has risen, punch it down and shape it into a round or oval shape. Place the dough on a baking sheet lined with parchment paper, cover it with a damp cloth, and let it rise for another 30 minutes. It's like giving your bread a cozy little nap before it goes into the oven!
Preheat the oven to 375°F (190°C) and brush the dough with egg white. Then, use a sharp knife or razor blade to make 3-4 diagonal slashes on the top. This step not only makes your bread look fancy, but it also allows the steam to escape while baking – a win-win situation!
Bake the bread for 35-40 minutes or until the crust is golden brown. As the aroma of freshly baked bread fills your home, resist the urge to eat the whole loaf right away – remember, good things come to those who wait!
Nutrition facts and serving sizes for the recipe
This recipe makes one 907 g (2-pound) loaf of Limpa Bread. One serving size is 1 slice (1/12 of the loaf). Each serving contains approximately 195 calories, 2g fat, 39g carbohydrates, 2g fiber, and 4g protein.
Variations to Elevate Your Limpa Bread Recipe
If you want to impress your dinner guests without slaving away in the kitchen, give this simple recipe for a perfect meal a try: White Mountain Bread Recipe: The Perfect Loaf for Any Occasion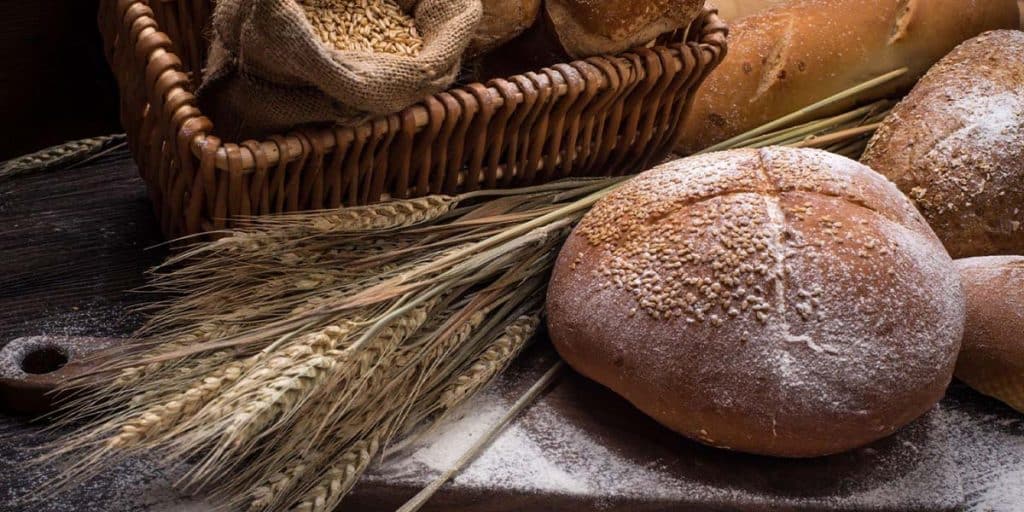 One way to elevate your Limpa bread recipe is by adding different types of seeds, such as sesame or poppy, to give an extra kick to the flavor. These tiny wonders complement the sweetness of the bread perfectly, adding a crunchy and flavorful texture to your creation. You can add these seeds to the dough or sprinkle them on top of the bread before baking, allowing them to release their aroma and taste, making it visually appealing and lip-smacking.
Another technique to experiment with is by substituting different types of flour or sweeteners. Rye flour is a great alternative to wheat flour, producing a dense and hearty bread that is perfect for breakfast or as a snack. You could also try using honey instead of molasses to produce a lighter and sweeter bread that appeals to those with a sweet tooth. With this method, the variations are endless, making your bread unique and customized.
You can also add dried fruits or nuts to your Limpa bread for a twist. Raisins, apricots, cranberries, almonds, or walnuts are great options to mix in the dough or sprinkle on top before baking. The addition of these ingredients not only enhances the taste and texture but also elevates the bread's appearance, making it an irresistible treat.
Another approach to altering the bread's texture is by using different types of milk or yogurt. Buttermilk or Greek yogurt adds a tangy flavor to your bread, which makes it moist and soft, adding an extra dimension to your bread's taste.
Finally, to add the icing on the cake, experiment with glazes or toppings to enhance your Limpa bread's presentation. A simple glaze made of powdered sugar and milk or cream, or toppings like nuts, dried fruits, or seeds, will take your bread to the next level, making it more aesthetically pleasing and indulgent.
Tips and Tricks for Experimenting with Limpa Bread Recipe Variations
If you're using a different sized pan than what is listed in the recipe, don't worry. You can easily adjust the recipe accordingly. For a smaller pan, reduce the recipe by half, and for a larger pan, double the recipe. However, make sure to adjust the baking time accordingly.
Different variations of Limpa bread can require different baking times. If you're adding dried fruits or nuts, you may need to increase the baking time by a few minutes. If you're making a sweeter version of the bread, keep an eye on it, as it may brown more quickly. Always check the bread's interior with a toothpick or cake tester to ensure it's cooked through.
To keep your Limpa bread fresh for an extended period, wrap it in plastic wrap or aluminum foil and store it in the refrigerator. The bread will stay fresh for up to a week. If you're looking to store it for longer, you can freeze the bread for up to three months. To thaw, let it sit at room temperature for a few hours.
There are endless possibilities for experimenting with Limpa bread. Add different spices like nutmeg or cardamom to give the bread a unique flavor. For a sweeter bread, try adding honey, molasses, or brown sugar. You can also use different flours, like rye flour, for a denser bread.
Conclusion
With its sweet and spicy flavor and versatility, Limpa Bread is a crowd-pleaser that is sure to become a staple in your kitchen. And who knows, with a bit of practice and dedication, maybe you can start your own bakery, just like the famous Peggy Ann Bakery known for their delicious bread and pastries.