Whether you're celebrating a special occasion or simply craving a delicious treat, Honey Maid Cheesecake Recipe is among the ultimate go-to cheesecake recipes for a mouth-watering dessert. We will take you through a step-by-step process of making a perfect Honey Maid Cheesecake. So, buckle up and get ready to embark on a journey of culinary delight that will leave you craving for more.
Looking for yet another easy-to-follow recipe? Why not try this one for a perfect meal: Brie Cheesecake Recipe: A Delicious Twist on Classic Cheesecake
Guide to Make Homemade Honey Maid Cheesecake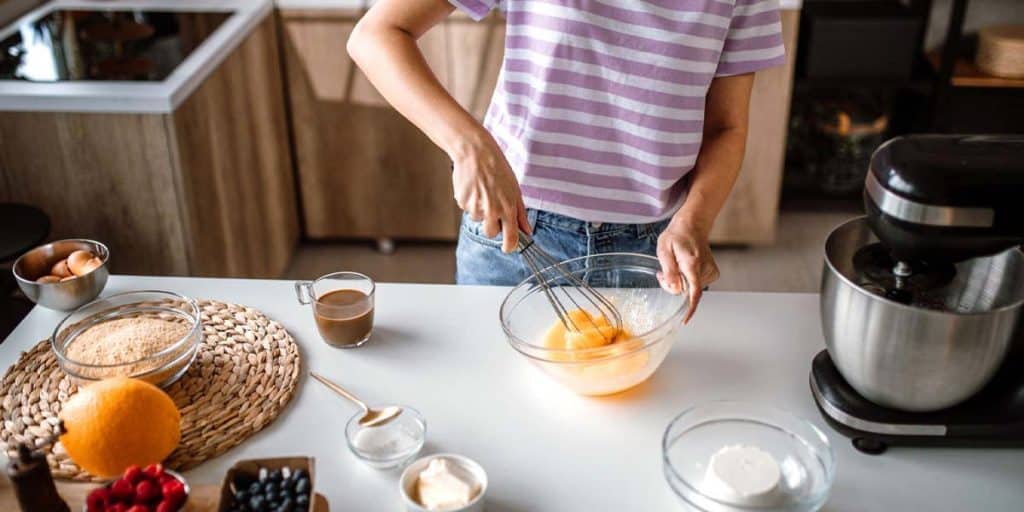 Ingredients:
2 cups of Honey Maid graham cracker crumbs
1/3 cup of granulated sugar
1/2 cup of unsalted butter, melted
32 oz. of cream cheese, softened
1 cup of granulated sugar
4 large eggs
1 tbsp of vanilla extract
1 cup of sour cream
Equipment Needed:
Food processor or rolling pin
Mixing bowl
Electric mixer
9-inch springform pan
Oven
Instructions:
Let's indulge in the heavenly delight of making a classic cheesecake, that will leave your taste buds asking for more!
Before we begin, preheat your oven to 325°F (160°C) and get your 9-inch springform pan ready.
Here's what you'll need for the crust:
2 cups of Honey Maid graham cracker crumbs
1/3 cup of granulated sugar
1/2 cup of melted unsalted butter
Mix these ingredients until they are well combined. Now, press this mixture into the bottom and up the sides of the pan using a flat-bottomed glass to help press it down evenly. Remember, the crust should be about 1/4 inch thick on the bottom and about 1 inch up the sides of the pan.
Pop this baby into the oven and bake for 10 minutes. After it's baked, remove it from the oven and let it cool.
Moving on to the filling:
32 oz. of softened cream cheese
1 cup of granulated sugar
4 large eggs
1 tablespoon of vanilla extract
1 cup of sour cream
Take a large mixing bowl and beat the softened cream cheese until it's smooth and creamy. Gradually add in the granulated sugar and beat well after each addition. Now, beat in the eggs, one at a time, until they're well incorporated. Add vanilla extract and sour cream and stir everything together.
Pour this mixture into the cooled crust and bake for 50 to 60 minutes. Keep an eye on the cheesecake and take it out of the oven when it's set around the edges but still slightly jiggly in the center. The internal temperature of the cheesecake should reach 150°F (65°C).
After that, turn off the oven and let the cheesecake cool inside the oven for 30 minutes with the door slightly ajar. Once that's done, remove the cheesecake from the oven and let it cool completely at room temperature.
Cover the cheesecake and chill in the refrigerator for at least 4 hours or overnight. Finally, serve it chilled, garnished with fresh fruit or whipped cream, if desired.
Nutrition Facts:
A 1/12th slice of this Honey Maid cheesecake contains approximately 490 calories, 37 grams of fat, 24 grams of sugar, and 10 grams of protein. While this dessert is high in calories and fat, it's a perfect treat to share with family and friends on special occasions.
Get Creative with Your Cheesecake: Exciting Variations on the Honey Maid Recipe to Impress Your Guests
For those in need of another simple-to-follow recipe, this one for a perfect meal is worth trying: Lilikoi Cheesecake Recipe: How to Make the Perfect Tropical Dessert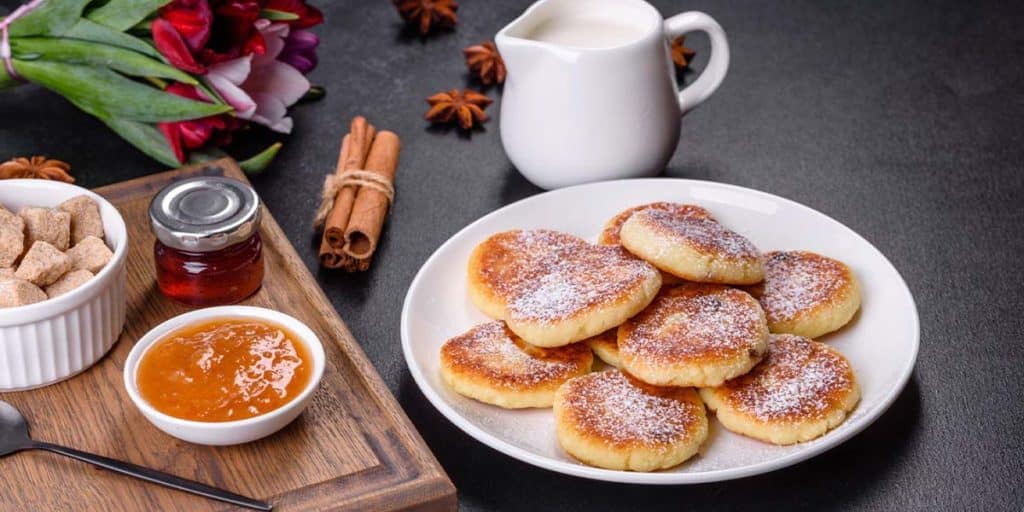 Chocolate Swirl Cheesecake: Swirl melted chocolate into the cheesecake batter before pouring it into the crust for a decadent twist on the classic.
Berry Cheesecake: Top the cheesecake with fresh berries, such as strawberries, raspberries, and blueberries, for a burst of fruity flavor.
Lemon Cheesecake: Add lemon juice and zest to the cheesecake batter for a tangy and refreshing twist.
Caramel Pecan Cheesecake: Drizzle caramel sauce and sprinkle chopped pecans over the top of the cheesecake for a nutty and sweet flavor.
Pumpkin Cheesecake: Mix canned pumpkin puree and pumpkin pie spice into the cheesecake batter for a fall-inspired dessert.
Tips for Perfecting Your Honey Maid Cheesecake
Use Room Temperature Ingredients: Make sure your cream cheese, eggs, and sour cream are all at room temperature before mixing. This will help the ingredients blend together smoothly and prevent lumps in the batter.
Don't Overmix the Batter: Mix the batter just until it's smooth and well combined. Overmixing can introduce too much air into the batter, which can cause cracks during baking.
Use a Water Bath: Place your springform pan in a larger baking dish and fill it with hot water to create a water bath. This will help the cheesecake cook evenly and prevent it from cracking.
Chill Overnight: Let your cheesecake cool to room temperature before placing it in the refrigerator to chill overnight. This will help the cheesecake set properly and develop a rich and creamy texture.
Garnish Creatively: Before serving, add some creative toppings to your cheesecake such as fresh fruit, whipped cream, or chocolate shavings.
Conclusion
Perfecting your honey maid cheesecake is easier than you think. With these helpful tips, you'll be able to make a cheesecake that's rich, creamy, and perfectly delicious. Whether you're celebrating a special occasion or just want to treat yourself, this recipe is sure to be a hit. For more amazing dessert recipes, check out Peggy Ann Bakery.