Grandma's zucchini bread recipe shows you to make a classic that has been passed down for generations. With its perfect balance of sweet and spicy flavors, moist texture, and delightful crunch from the walnuts, it's no wonder why this recipe remains a favorite. In this comprehensive guide, we will walk you through the steps of bread recipes to craft the perfect loaf of zucchini bread, complete with tips and variations to elevate your baking game.
Craving something tasty but don't want to spend a lot of time in the kitchen? This recipe for a perfect meal is quick, easy, and delicious: Raising Cane's Bread Recipe: A Simple Yet Delicious Side Dish
Grandma's Zucchini Bread Recipe: A Comprehensive Guide to Crafting a Perfect Loaf
The key ingredients for this delicious recipe are 3 cups of all-purpose flour, 1 teaspoon each of salt, baking soda, and baking powder, 3 teaspoons of ground cinnamon, 3 eggs, 1 cup of vegetable oil, 2 1/4 cups of white sugar, 3 teaspoons of vanilla extract, 2 cups of grated zucchini, and 1 cup of chopped walnuts (optional).
To ensure that you have everything you need, make sure to have 2 mixing bowls, 1 loaf pan, measuring cups and spoons, a mixer, and a grater at hand before beginning.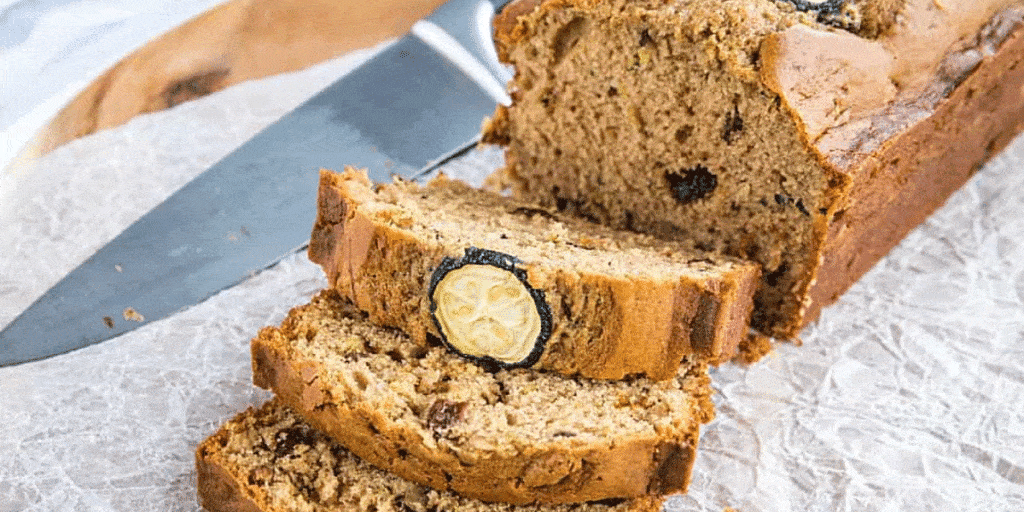 To start, preheat your oven to 325°F (165°C) and grease and flour a 9×5 inch loaf pan. In a medium bowl, whisk together the flour, salt, baking soda, baking powder, and cinnamon. In a large mixing bowl, beat the eggs until light and frothy. Add in the vegetable oil, white sugar, and vanilla extract, and beat until well combined.
Gradually stir in the dry ingredients until just combined, then fold in the grated zucchini and chopped walnuts (if using). Pour the batter into the prepared loaf pan and bake for 60-70 minutes or until a toothpick inserted into the center of the bread comes out clean. Allow the bread to cool in the pan for 10 minutes before removing it and placing it on a wire rack to cool completely.
To make your zucchini bread even more delectable, try adding a pinch of nutmeg or cloves to the batter. If you're struggling to grate the zucchini, consider using a food processor instead. For a healthier twist, you can substitute the vegetable oil with applesauce. To ensure that your zucchini bread stays fresh, store it in an airtight container at room temperature for up to three days.
Elevate Your Zucchini Bread Game: 4 Innovative Variations on Grandma's Classic Recipe
If you want to impress your dinner guests without slaving away in the kitchen, give this simple recipe for a perfect meal a try: Mom's Zucchini Bread Recipe: A Delicious and Easy-to-Make Treat
Lemon Poppy Seed Zucchini Bread
For this variation, you'll need to add 1 tablespoon of poppy seeds and the zest of 1 lemon to your grandma's classic zucchini bread recipe. The result is a refreshing and tangy twist on the original.
Chocolate Chip Zucchini Bread
Who doesn't love a little chocolate? To make this variation, add 1 cup of chocolate chips to your grandma's classic zucchini bread recipe. The combination of the rich chocolate and the subtle zucchini flavor is simply heavenly.
Spiced Walnut Zucchini Bread
For a cozy, autumnal twist on zucchini bread, try this variation. Add 1 teaspoon of cinnamon, 1/2 teaspoon of nutmeg, and 1 cup of chopped walnuts to your grandma's classic zucchini bread recipe. The warm spices and crunchy walnuts make for a comforting treat on a chilly day.
Coconut Lime Zucchini Bread
Transport yourself to a tropical paradise with this variation. Add 1 cup of shredded coconut and the zest of 2 limes to your grandma's classic zucchini bread recipe. The result is a refreshing and unique take on zucchini bread that's perfect for a summer day.
Unlocking the Secrets of Grandma's Zucchini Bread Recipe: Proven Tips and Techniques for Baking Success
The key to grandma's zucchini bread recipe is the balance of ingredients. The grated zucchini adds moisture and texture to the bread, while the sugar and cinnamon provide a sweet and spicy flavor. The flour, baking powder, and salt work together to create a light and fluffy texture.
The addition of walnuts and raisins gives the bread a nutty and fruity taste, and the eggs and vegetable oil hold everything together. The combination of these ingredients creates a perfectly balanced and delicious zucchini bread that is sure to impress your family and friends.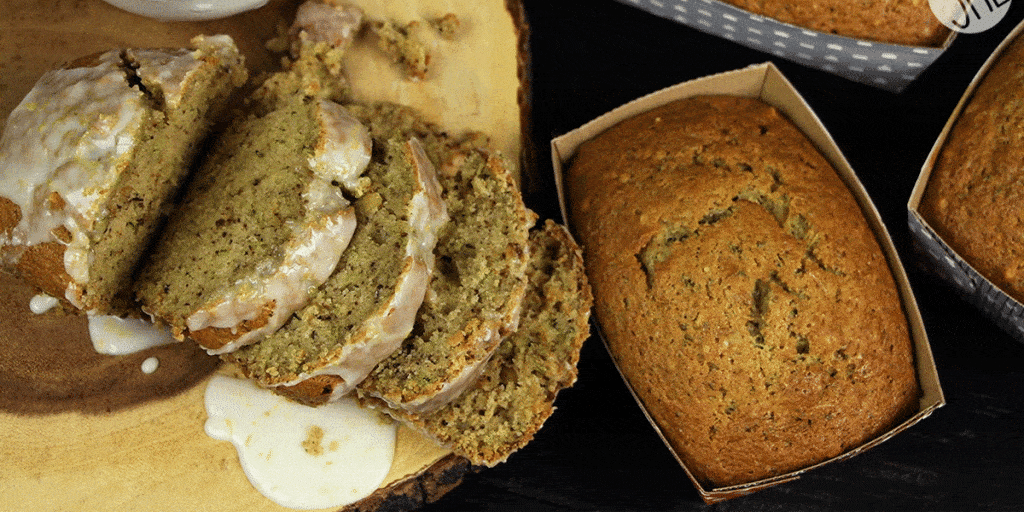 While you can certainly make grandma's zucchini bread recipe with basic equipment, there are a few tools that can make the baking process easier and more effective. A high-quality mixer can make quick work of grating the zucchini and mixing the ingredients, while a set of baking stones can ensure that the bread bakes evenly and doesn't stick to the pan.
Conclusion
For over 50 years, Peggy Ann Bakery has been delighting customers with their delicious baked goods. With their commitment to using only the finest ingredients and traditional techniques, it's no surprise that they have become a beloved institution in their community. By following our guide to grandma's zucchini bread recipe, you too can create a baked good that would make Peggy Ann Bakery proud.