Sugar Cookie Recipe Without Baking Soda provides a delicious alternative for sugar cookies without baking soda. Baking soda is a common ingredient in sugar cookie recipes, but it can sometimes cause digestive issues for people with sensitive stomachs. Therefore, the recipe is perfect for those who prefer natural ingredients.
In search of another easy-to-follow recipe? Why not try this one for a perfect meal: C&H Sugar Cookie Recipe: Sweet and Simple Delight
Guide: How to Make Sugar Cookies Without Baking Soda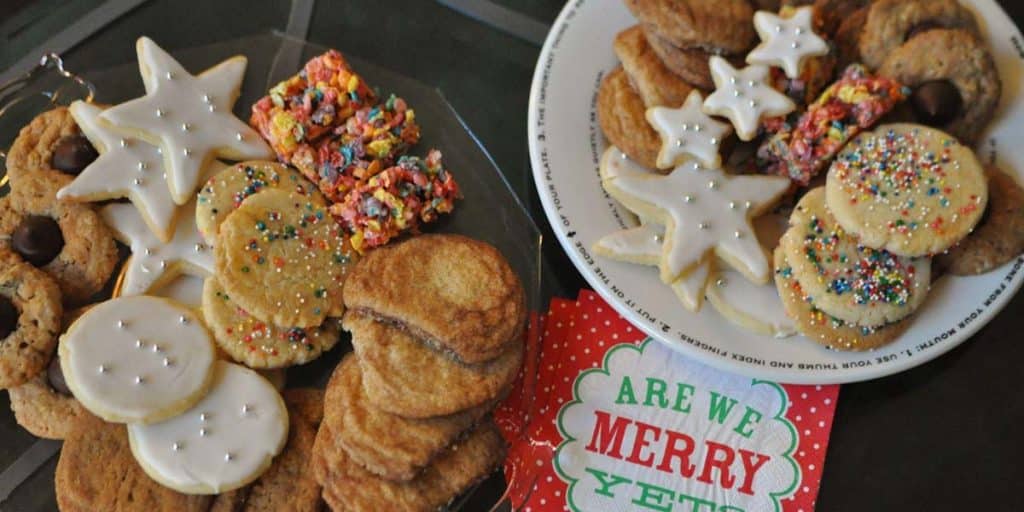 Equipment
To make sugar cookies without baking soda, you will need a few essential pieces of equipment. These include a large mixing bowl, an electric mixer or whisk, a spatula, a rolling pin, and a cookie cutter.
Ingredients
2 and 1/4 cups of all-purpose flour
1 cup of unsalted butter at room temperature (Don't try to use margarine, you're not a monster)
1 cup of granulated sugar (or more if you're a sweet tooth)
1 large egg (free-range, if possible. We're all about the ethical treatment of chickens)
1 tablespoon of vanilla extract (because vanilla makes everything better)
1/4 teaspoon of salt (not just any salt, but the fancy sea salt)
Instructions
Preheat your oven to 350°F (175°C). This is the perfect temperature for these cookies to become golden brown and crispy on the edges, while still soft and chewy on the inside.
Cream the butter and sugar together like you're in a dance competition, and you need to achieve peak fluffiness. It's best to use an electric mixer, but if you're feeling the burn in your arms, a whisk will do.
Add the egg and vanilla extract to the mix, and keep dancing (or whisking) until everything is well combined. This will create the foundation of your cookie dough.
Sift the flour and salt together and slowly add it to the mixing bowl. Mix everything on low speed until a beautiful dough forms. Don't overmix, or you'll end up with tough cookies (and nobody wants that).
To form the dough into a flat, circular shape, and cover it with plastic wrap. Subsequently, allow it to rest in the refrigerator for a minimum of half an hour. This will help the dough to relax and will make it easier to roll out later.
Be gentle with it, like it's a baby unicorn. Roll it to about 1/4 inch thickness (not too thin, not too thick. Utilize a cookie cutter to carve out shapes that meet your preferences from the dough. If you don't have a cookie cutter, improvise with a drinking glass or a jar lid. We're all about resourcefulness here.
Arrange the cookies on a baking sheet that has been lined with parchment paper. This will prevent the cookies from sticking and will make cleaning up a breeze.
Insert the cookies into the oven and bake them for approximately 10 to 12 minutes. Don't go too far from the oven, or you might forget about them and burn them (just like I did once, but let's keep that between us).
Take out the cookies from the oven and allow them to cool for 5 minutes on the baking sheet. It's like a cookie spa treatment.
Transfer the cookies to a wire rack, where they can cool down completely. Once cooled, you can store them in an airtight container and enjoy them for days (if they last that long).
Nutrition Facts
One serving of these sugar cookies without baking soda contains approximately 120 calories, 7 grams of fat, 2 grams of protein, 13 grams of carbohydrates, and 8 grams of sugar.
Variations: Creative Twists on Sugar Cookies Without Baking Soda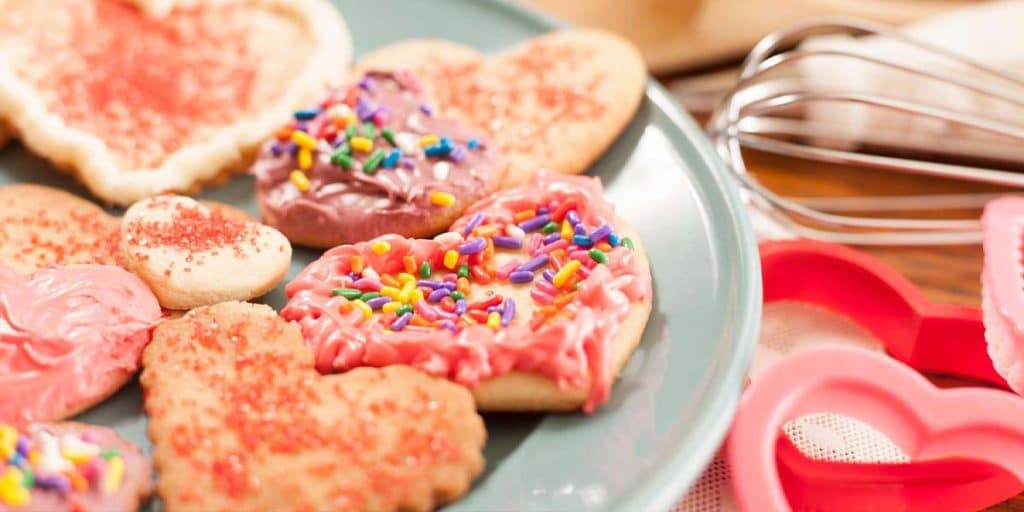 Want a recipe that's simple and straightforward? Give this one for a perfect meal a whirl: Linzer Cookie Recipe without Almond Flour: A Simple and Delicious Recipe
First up, lemon sugar cookies. With a burst of tangy lemon flavor, these cookies are perfect for warm weather months. Simply add lemon zest and juice to the dough, and top with a glaze made from powdered sugar and more lemon juice for an extra zingy kick.
For a classic favorite, try chocolate chip sugar cookies. The addition of rich chocolate chips takes the classic sugar cookie to the next level of decadence. Simply fold in the chocolate chips to the dough and bake as usual.
For a nutty twist, almond sugar cookies are the way to go. The combination of almond extract and sliced almonds adds a subtle sweetness and satisfying crunch to these cookies. Serve them up as a snack or pair with a warm beverage for the ultimate comfort food experience.
Feeling trendy? Mix in matcha powder to the dough to create unique, green-hued matcha sugar cookies. With a slightly bitter, earthy flavor, these cookies are perfect for those looking for a new twist on a classic favorite.
And for a sweet and spicy flavor, cinnamon sugar cookies are a must-try. Roll the dough in a cinnamon and sugar mixture before baking for a warm, cozy taste that's perfect for the fall and winter months.
Sugar Cookie Recipe Without Baking Soda: An Alternative for Sensitive Stomachs
One of the many benefits of this recipe is the use of natural ingredients. By avoiding processed chemicals, you are not only reducing your exposure to potentially harmful substances, but also enhancing the flavor of the cookie. This recipe uses simple ingredients such as butter, sugar, and flour, resulting in a cookie that's not only healthier, but more flavorful too.
Now, you may wonder if a sugar cookie can still be scrumptious without baking soda. The answer is a resounding yes! This recipe produces a soft, chewy and delightful cookie that's just as satisfying as a traditional sugar cookie. The absence of baking soda does not compromise the taste or texture of the cookie. In fact, it elevates the buttery flavor, making it even more enjoyable.
To ensure the best taste and texture, it's crucial to store these sugar cookies correctly. Keep them in an airtight container at room temperature for up to three days. For an extra special treat, pair these cookies with a cold glass of milk or your favorite tea. The combination of flavors will tantalize your taste buds and leave you craving for more.
Conclusion
This sugar cookie recipe without baking soda is a great option for those with sensitive stomachs or who prefer to use natural ingredients. With variations like lemon, chocolate chip, almond, matcha, and cinnamon, there's a flavor for everyone to enjoy. For those in the mood for a sweet treat, Peggy Ann Bakery is an excellent choice to satisfy your cravings.