Spring is here, and what better way to celebrate than with a delicious and festive dessert? If you're looking for the perfect treat to serve at your next spring fling, try the best way to make your own cake with this mouth-watering spring fling cake recipe.
With its light and fluffy texture and refreshing flavor, this cake is sure to be a hit with all your guests. But don't be fooled by its simple appearance – the cake recipes are packed with a burst of flavors that will leave everyone wanting more. So roll up your sleeves, dust off your mixing bowl, and get ready to bake up a storm with this delightful spring fling cake recipe.
Want to try another recipe that's easy to follow? This one for a perfect meal could be a great option:
7 Up Angel Food Cake Recipe: Heavenly Delight in Every Bite
Spring Fling Cake Recipe: A Step-by-Step Guide to Making a Delicious Dessert
To get started on this culinary adventure, you'll need to gather a few essential ingredients. Think all-purpose flour, baking powder, salt, unsalted butter, granulated sugar, eggs, vanilla extract, whole milk, sour cream, and lemon zest. For equipment, you'll need two 9-inch cake pans, mixing bowls, a whisk, measuring cups and spoons, a spatula, a cooling rack, an electric mixer, and an oven thermometer.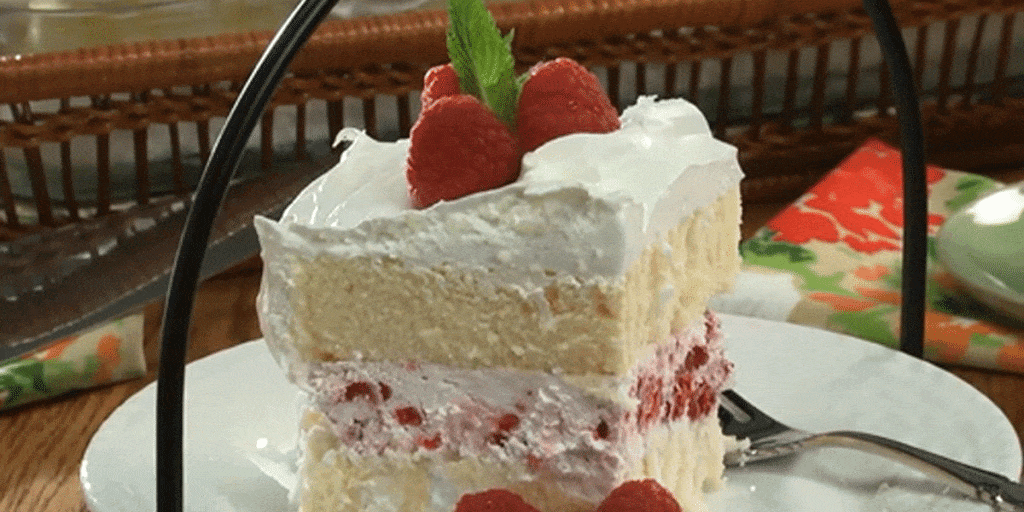 Now that you've got everything you need, it's time to get your bake on!
Preheat your oven to 350°F (175°C) and grease your cake pans with butter and flour. In one mixing bowl, whisk together the flour, baking powder, and salt.
In another mixing bowl, cream together the butter and sugar until light and fluffy. Add in the eggs one at a time, then stir in the vanilla extract. Gradually add the dry ingredients to the wet mixture, alternating with the milk and sour cream. Mix until just combined, then fold in the lemon zest for a burst of flavor.
Pour your batter evenly into the prepared cake pans and bake for 25-30 minutes or until a toothpick inserted in the center of the cake comes out clean. Once your cakes are baked to perfection, let them cool on a wire rack for 10 minutes before removing them from the pans to cool completely.
Now comes the fun part: decorating your cake! Place one layer on a serving plate and spread frosting on top, then place the second layer on top of the first and spread frosting over the entire cake. Top it off with fresh berries, whipped cream, or even some edible flowers for a touch of springtime magic.
Creative Variations to Elevate Your Spring Fling Cake Recipe
If you're in the mood for a straightforward recipe, give this one for a perfect meal a shot:
Apple Mortgage Cake Recipe: A Delicious Twist on a Classic Dessert
Here are some creative variations to help you elevate your spring fling cake and impress your guests with your baking skills.
Flavor Variations:
For a zesty twist, try adding lemon zest to your cake batter, or replace some of the milk with freshly squeezed lemon juice. For a fruity twist, try adding strawberry or blueberry puree to your cake batter or frosting. Another option is to add coconut milk and shredded coconut to the batter for a tropical twist.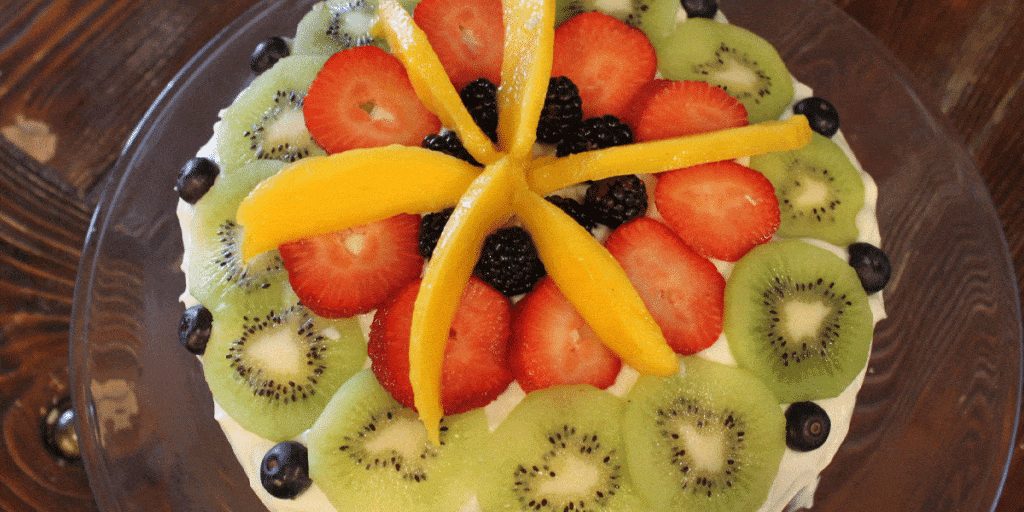 Toppings and Decorations:
Fresh fruit is a great way to decorate your spring fling cake. Try arranging sliced strawberries or blueberries on top of the cake, or create a fruit salad to serve alongside it. Whipped cream is another classic topping that pairs well with fruit or chocolate cake. You can also add colorful sprinkles, edible flowers, or even small meringue kisses for an extra touch of sweetness.
Gluten-Free or Vegan Variations:
For those who are gluten-free, try using almond flour or coconut flour instead of wheat flour. You can also use a gluten-free flour blend that contains a mix of rice flour, potato starch, and tapioca starch. For a vegan version of the cake, replace the eggs with applesauce or a flax egg substitute. Use coconut oil instead of butter and soy milk instead of dairy milk. To make the frosting vegan, use coconut cream instead of heavy cream and vegan butter instead of regular butter.
Tips for Perfecting Your Spring Fling Cake Recipe: From Flavor Combinations to Presentation
Flavor Combinations:
While the classic spring fling cake recipe features a combination of vanilla and strawberries, there are many other flavor combinations that pair well with this cake. Try adding lemon zest or juice to the batter for a tangy twist, or use different types of berries, such as raspberries or blueberries, for a fruity burst of flavor. You could also add almond extract or chopped nuts for a nutty flavor.
Decorating and Presentation:
Presentation is key when it comes to spring fling cakes. Use a cake stand to elevate the cake and add some height. To make the cake even more visually appealing, add fresh flowers or fruit on top. To create an ombre effect, use different shades of food coloring to tint the frosting or decorate the cake with a gradient of fruit.
Conclusion
The spring fling cake recipe is a perfect way to welcome the new season with a touch of sweetness. Whether you choose to stick to the classic vanilla and strawberry combination or get creative with your own flavor and decoration ideas, this cake is sure to be a crowd-pleaser. If you're short on time or want to try a pre-made version, be sure to check out Peggy Ann Bakery's spring fling cake options for a delicious and convenient option.