One popular Passover dessert is the sponge cake, a light and airy cake made with matzo cake meal and potato starch. In this article, we provide Passover Sponge Cake Recipe with a step-by-step guide to making a delicious Passover sponge cake and share some creative variations and tips for customizing cake recipes to your taste.
If you want to impress your dinner guests without slaving away in the kitchen, give this simple recipe for a perfect meal a try: 7 Up Angel Food Cake Recipe: Heavenly Delight in Every Bite
Passover Sponge Cake Recipe: A Step-by-Step Guide to Making a Delicious Dessert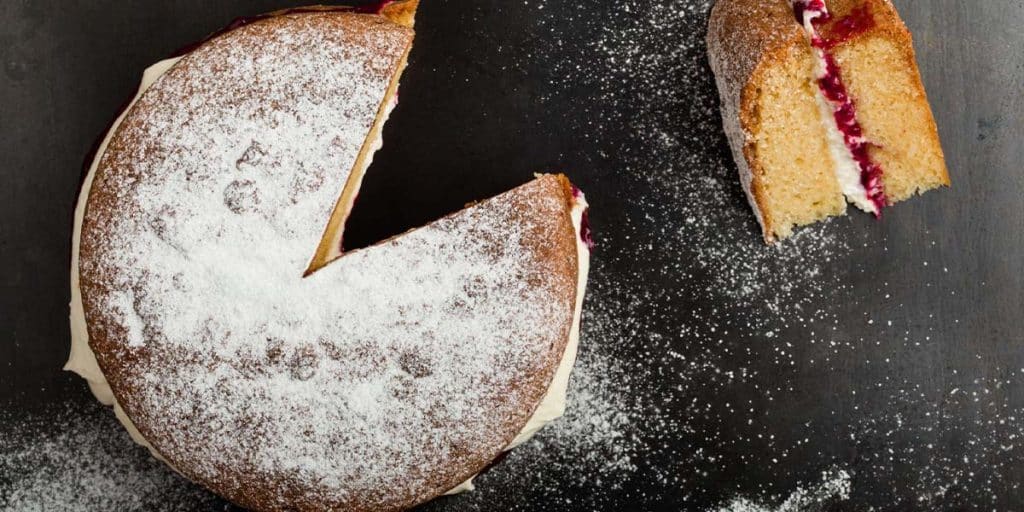 Ingredients:
6 large eggs, separated
1 cup granulated sugar, divided into 3/4 cup and 1/4 cup
1/2 cup matzo cake meal, sifted
1/4 cup potato starch, sifted
1/4 cup water
1 tablespoon lemon juice
1/4 teaspoon salt
Equipment:
Electric mixer with a whisk attachment
10-inch springform pan, greased and lined with parchment paper
2 medium mixing bowls
Rubber spatula
Parchment paper
Instructions:
Beat the egg yolks and 3/4 cup sugar until light and fluffy using an electric mixer with a whisk attachment on medium-high speed. Take your time and feel the excitement build as you witness the mixture transform into a pale, creamy texture after about 5 minutes of beating.
Next, carefully add in the sifted matzo cake meal, sifted potato starch, water, lemon juice, and salt to the egg yolk mixture. Mix on low speed until you achieve a perfectly combined, homogeneous mixture. Take your time and enjoy the process, as this should take you about 1 minute.
In a separate mixing bowl, beat the egg whites on medium-high speed until soft peaks form. Allow yourself to get lost in the hypnotic rhythm of the electric mixer for about 2-3 minutes.
Gradually add in 1/4 cup of sugar and continue to beat until stiff peaks form, taking in the sight of the beautifully glossy and silky peaks. Revel in your newfound baking prowess for about 2-3 more minutes.
Now, gently fold the beaten egg whites into the matzo mixture using a rubber spatula, letting yourself be mesmerized by the airy, light texture that comes together before your eyes. Be careful not to overmix, though, or you might lose some of that beautiful fluffiness you worked so hard to achieve.
Pour the batter into the prepared pan and smooth out the top with a spatula, taking care to make it look as picture-perfect as possible. This is your masterpiece, after all.
Bake the cake in the preheated oven for 50-55 minutes or until a toothpick inserted into the center comes out clean. As you wait for your delicious creation, let the anticipation build and bask in the warmth and coziness of the moment.
Once the cake is done, turn off the oven and leave the cake inside with the oven door slightly open for about 10 minutes. This allows the cake to cool gradually and evenly, resulting in a moist and delicious final product.
Nutrition facts:
One slice (1/12 of the cake) contains approximately:
210 calories
6g protein
42g carbohydrates
1g fat
29g sugar
5 Creative Variations on the Passover Sponge Cake Recipe
Looking for a recipe that's perfect for a busy weeknight? This one for a perfect meal is both quick and delicious: Mastro's Butter Cake Recipe: A Decadent Dessert Delight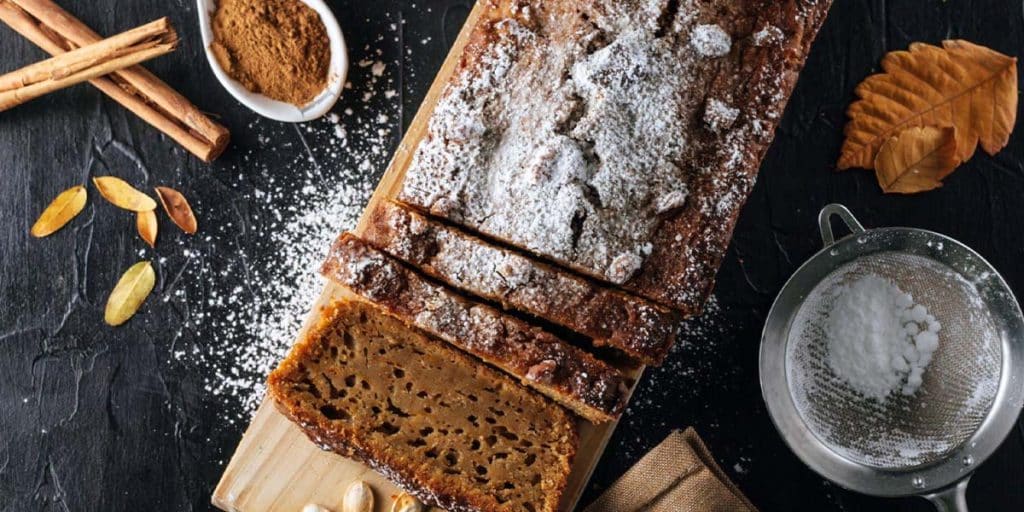 First on the list is the ever-popular chocolate sponge cake, perfect for those who love a rich and decadent dessert. This Passover-friendly version calls for cocoa powder and potato starch in lieu of flour, resulting in a scrumptious, moist, and velvety-textured cake. To balance out the cocoa's bitterness, a little extra sugar is added, making this cake simply irresistible.
If you prefer something tangy, try the Lemon and Poppyseed sponge cake. This version is infused with the bright and zesty flavors of fresh lemon juice and zest and a handful of poppy seeds, adding a delightful crunch to every bite. To counterbalance the tanginess, the sugar needs to be adjusted accordingly.
For those who value the symbolism of the holiday, the Honey sponge cake is a perfect choice. Honey is often associated with sweetness in Jewish tradition, making it a fitting ingredient for Passover desserts. The honey and potato starch give this cake an exceptional flavor and moistness, making it a truly sweet and special treat.
For a touch of the tropics, consider the Coconut sponge cake, which features the irresistible flavors of coconut milk and shredded coconut. This version brings a refreshing twist to the traditional sponge cake and is a perfect dessert for a springtime celebration.
Last but not least, the Almond sponge cake incorporates almond meal to add a nutty flavor and texture. It is a perfect way to enhance the depth of flavor in this classic dessert. A portion of the potato starch is substituted with almond meal, making the cake delightfully flavorful and satisfying.
Tips for Customizing Your Passover Sponge Cake Recipe to Your Taste
One easy way to personalize your Passover sponge cake is by adjusting the sweetness level. If you have a sweet tooth, you may choose to increase the sugar in the recipe, while for a less sweet cake, you can reduce the amount of sugar. Adding flavorings can also create a unique taste. You can use vanilla extract, almond extract, or citrus zest to give your cake a delicious aroma and flavor.
For those with gluten intolerance, making a gluten-free Passover sponge cake can be a good option. You can use gluten-free cake meal or almond meal instead of regular flour, while using Passover-certified ingredients to ensure the cake remains kosher for Passover.
In addition, making a pareve sponge cake is another great way to cater to those who follow a kosher diet. Simply substitute margarine or oil instead of butter. Pareve means that the cake is free of both meat and dairy products, which is suitable for those who want to follow dietary restrictions.
Conclusion
Whether you prefer a classic Passover sponge cake or one of the creative variations mentioned here, Peggy Ann Bakery has everything you need to make your holiday celebration unforgettable. So why not try out a new recipe this year and add some excitement to your Passover festivities?