Today, I want to share with you my mom's zucchini bread recipe. It's a family favorite that has been passed down for generations. The bread recipes are easy to follow and produce a moist and delicious bread that is perfect for any occasion.
Craving a delicious meal but don't want to spend hours in the kitchen? Give this simple and easy-to-follow recipe a try: Soft Raisin Bread Recipe: A Delicious and Easy-to-Follow Guide
A Step-by-Step Guide to Making Mom's Zucchini Bread Recipe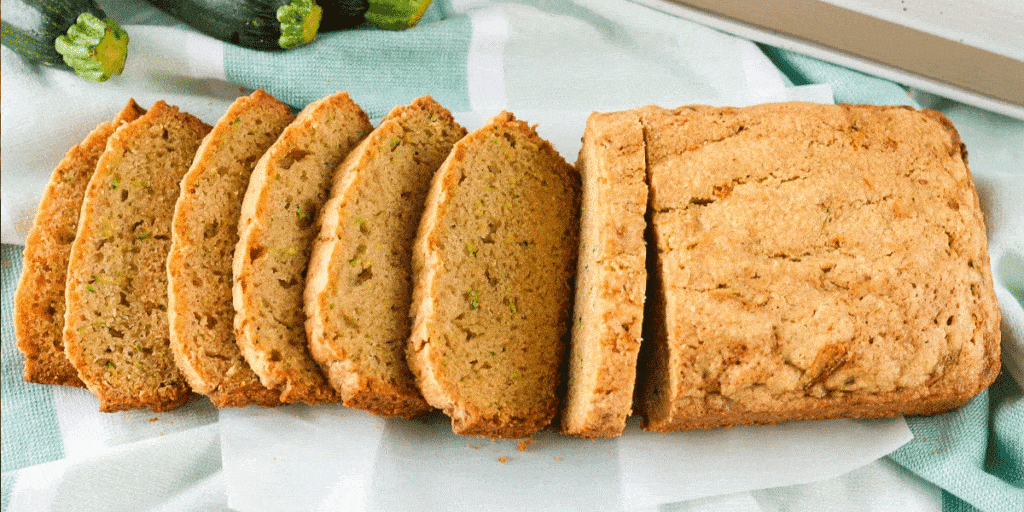 Zucchini bread is a classic baked good that is perfect for using up fresh zucchinis from the garden or farmers' market. Mom's Zucchini Bread recipe is a timeless favorite that is easy to make and always a crowd-pleaser. Here is a step-by-step guide on how to make this delicious zucchini bread recipe.
Ingredients:
3 cups all-purpose flour
1 teaspoon salt
1 teaspoon baking soda
1 teaspoon baking powder
3 teaspoons ground cinnamon
3 eggs
1 cup vegetable oil
2 1/4 cups white sugar
3 teaspoons vanilla extract
2 cups grated zucchini
1 cup chopped walnuts (optional)
Equipment needed:
2 mixing bowls
Measuring cups and spoons
Loaf pans (2 8×4 inch pans or 6 mini pans)
Whisk or electric mixer
Grater
Instructions:
Begin by preheating your oven to a temperature of 325 degrees Fahrenheit (165 degrees Celsius) and greasing your loaf pans with butter or cooking spray.
In a large mixing bowl, combine the flour, salt, baking soda, baking powder, and cinnamon, and mix thoroughly to ensure that all ingredients are evenly distributed.
In another mixing bowl, beat the eggs, vegetable oil, sugar, and vanilla extract until the mixture becomes smooth and frothy. Take your time to ensure that the ingredients are well combined.
Gradually add the dry ingredients to the wet ingredients, stirring gently until the mixture is smooth and free from any lumps. Ensure that the dry ingredients are added gradually, to prevent clumping and achieve a uniform texture.
Next, stir in the grated zucchini and chopped walnuts (if using) into the batter until they are well distributed. The grated zucchini provides a moist and delicious texture, while the chopped walnuts add a crunchy texture to the bread.
Pour the batter into the prepared loaf pans, filling each pan about two-thirds full. Ensure that the batter is evenly distributed in each pan.
Bake the bread in the preheated oven for 40 to 60 minutes, or until a toothpick inserted into the center of the bread comes out clean. The baking time may vary depending on the size of your loaf pans, so keep an eye on the bread and check it regularly.
Once the bread is baked, allow it to cool in the pans for 10 minutes before removing it and cooling it completely on a wire rack. This will help to prevent the bread from sticking to the pan and ensure that it cools evenly.
Tips and tricks:
For a healthier version, substitute half of the all-purpose flour with whole wheat flour.
To add some extra sweetness, replace some of the white sugar with brown sugar.
Add chocolate chips instead of walnuts for a decadent twist.
Make sure to squeeze out any excess water from the grated zucchini to avoid a soggy bread.
Nutrition facts:
One slice of Mom's Zucchini Bread (1/12th of the recipe) contains approximately 250 calories, 12g of fat, 33g of carbohydrates, and 3g of protein. The bread is also a good source of fiber, with each slice containing about 2g. Enjoy in moderation as part of a balanced diet.
Variations on Mom's Zucchini Bread Recipe: Adding Your Own Twist
Looking for a recipe that's both tasty and hassle-free? This one for a perfect meal checks both boxes: Grandma's Zucchini Bread Recipe: A Timeless Classic for Your Baking Repertoire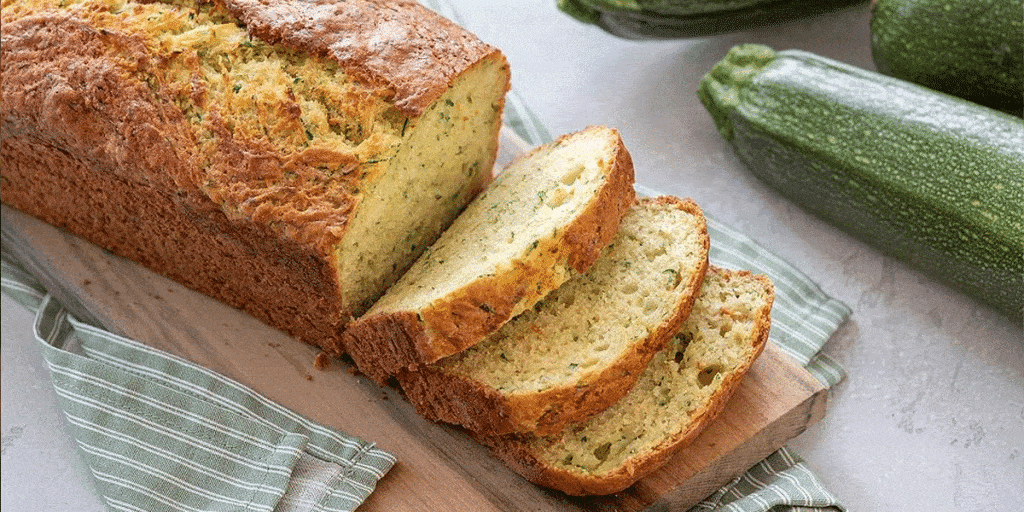 Mom's Zucchini Bread recipe is a classic that never fails to please, but sometimes you might want to switch things up and add your own unique twist to the recipe. Here are some variations to try out for those who want to make the bread more sweet, savory, gluten-free, or vegan.
Sweet Variations: If you're looking to add some sweetness to the bread, you can try adding chocolate chips, cinnamon, or honey. Chocolate chips will give the bread a rich and indulgent flavor, while cinnamon will add a warm and cozy taste. Honey will not only add sweetness but also bring a unique floral aroma to the bread.
Savory Variations: For those who prefer a more savory taste, adding herbs, garlic, or cheese to the bread can create a delicious and hearty flavor. Herbs such as thyme, basil, or rosemary will add a fresh and earthy taste to the bread, while garlic will give it a rich and pungent flavor. Cheese such as cheddar or parmesan will add a salty and tangy taste to the bread.
Gluten-free Variations: For those who are gluten intolerant, there are many alternatives to the traditional recipe that you can try out. Using almond flour or coconut flour instead of wheat flour can give the bread a nutty and wholesome taste. You can also try using gluten-free baking mixes or adding xanthan gum to help bind the bread.
Vegan Variations: To make the recipe vegan-friendly, you can substitute flax eggs instead of chicken eggs and use coconut oil instead of butter. Flax eggs are made by mixing ground flax seeds with water and letting the mixture sit for a few minutes to thicken. This will help bind the bread just like eggs do. Coconut oil is a great alternative to butter as it has a similar texture and flavor.
Why Mom's Zucchini Bread Recipe is the Best: Tips and Tricks for Perfect Results
Mom's Zucchini Bread recipe is a culinary masterpiece, revered and adored by many for its incredibly moist texture and irresistible taste. To create this iconic recipe, you will need to gather a variety of easy-to-find ingredients from your local grocery store, including 3 cups of all-purpose flour, 1 teaspoon of salt, 1 teaspoon of baking soda, 1 teaspoon of baking powder, 3 teaspoons of ground cinnamon, 3 eggs, 1 cup of vegetable oil, 2 1/4 cups of white sugar, 3 teaspoons of vanilla extract, and 2 cups of freshly grated zucchini. For health-conscious bakers, using whole wheat flour instead of all-purpose flour or substituting some of the white sugar with honey or maple syrup is an excellent alternative.
To bring this scrumptious zucchini bread to life, a few essential kitchen tools and equipment are required, such as a large mixing bowl, a loaf pan, measuring cups and spoons, a grater, and a wooden spoon. Additionally, lining the loaf pan with parchment paper can make for effortless removal of the bread.
To prepare this tantalizing bread, preheat your oven to 325 degrees Fahrenheit. In a large mixing bowl, combine the flour, salt, baking soda, baking powder, and cinnamon. In a separate bowl, beat the eggs, then add the vegetable oil, white sugar, and vanilla extract. Mix until the ingredients are fully blended. Add the freshly grated zucchini to the wet ingredients and stir until evenly dispersed. Gradually pour the dry ingredients into the wet ingredients, stirring until they are just combined.
After preparing the batter, pour it into the lined loaf pan and bake for 60 to 70 minutes, or until a toothpick inserted into the center of the bread comes out clean. Allow the bread to cool in the pan for 10 minutes before removing it from the pan and placing it on a wire rack to cool completely. Finally, slice and serve this delectable treat, and watch as your taste buds dance with joy.
Conclusion
Mom's zucchini bread recipe is a true treasure that has been enjoyed by my family for years. If you ever find yourself in the town of Fairmont, West Virginia, be sure to stop by the Peggy Ann Bakery. They offer a delicious variety of baked goods, including their famous zucchini bread, which is inspired by my mom's recipe. It's a must-try for any bread lover!