You've probably tried dozens of cookie recipes in search of the perfect one. But have you given the Kirkland chocolate chip cookie recipe a shot? This beloved recipe is renowned for its use of high-quality ingredients, including Ghirardelli chocolate chips and real butter. Whether you're an experienced baker or a novice in the kitchen, this recipe is easy to follow and is sure to produce a batch of mouthwatering cookies that will leave your taste buds singing. So let's roll up our sleeves and get baking!
Searching for a recipe that's both easy and impressive? This one for a perfect meal is sure to impress: Trader Joe's Chocolate Chip Cookies Recipe: Bake at Home
Kirkland Chocolate Chip Cookie Recipe: How to Make the Perfect Batch
To make these scrumptious Kirkland chocolate chip cookies, here's what you'll need:
2 and 1/4 cups of all-purpose flour
1 teaspoon of baking soda
1 teaspoon of salt
1 cup of unsalted butter (softened)
3/4 cup of granulated sugar
3/4 cup of brown sugar
2 large eggs
2 teaspoons of vanilla extract
2 cups of Kirkland chocolate chips
Before we dive in, let's make sure we have all the necessary equipment on hand:
A large mixing bowl
A medium mixing bowl
A hand mixer or stand mixer
Measuring cups and spoons
A baking sheet
Parchment paper
A wire rack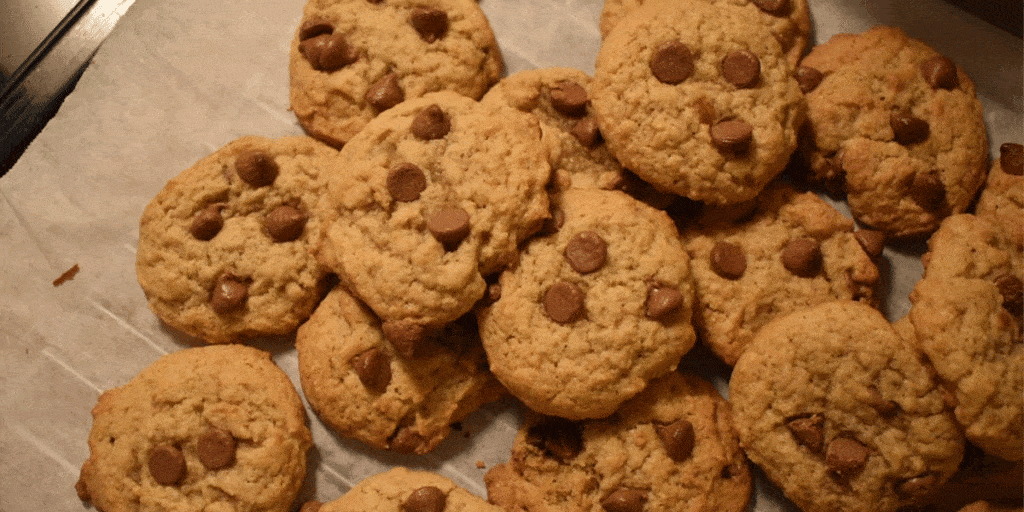 With all our tools at the ready, let's follow these simple steps to bake some tasty Kirkland chocolate chip cookies:
To begin, set the oven temperature to 375°F (190°C), and prepare a baking sheet by lining it with parchment paper.
Take a medium-sized mixing bowl and use a whisk to combine the flour, baking soda, and salt.
In a large mixing bowl, cream together the softened butter, granulated sugar, and brown sugar until the mixture is smooth.
Add the eggs one at a time and mix well before incorporating the vanilla extract.
Add the dry ingredients to the wet mixture slowly and mix until they are just combined.
Stir in the Kirkland chocolate chips.
Scoop the dough using a cookie scoop or tablespoon and place the rounded balls onto the baking sheet, ensuring a 2-inch distance between them.
Bake the cookies for 10-12 minutes or until they're a beautiful golden brown.
Remove the baking sheet from the oven and let the cookies cool for 5 minutes before transferring them to a wire rack to cool completely.
Finally, savor the heavenly aroma and taste of your freshly baked Kirkland chocolate chip cookies with a cold glass of milk or your favorite drink.
Delicious Variations on the Classic Kirkland Chocolate Chip Cookie Recipe
In need of a recipe that's perfect for a lazy Sunday afternoon? This easy-to-follow recipe for a perfect meal is the ultimate comfort food: Great Value Chocolate Chip Cookie Recipe: The Best Ever!
While the classic Kirkland chocolate chip cookie recipe is undeniably delicious, sometimes it's fun to mix things up and try different variations. Fortunately, this recipe is versatile and can be easily adapted to suit your tastes.
One popular variation is to add nuts to the cookie dough. Chopped pecans or walnuts are a great choice, as they add a delicious crunch and nutty to the cookies. Simply fold a cup of chopped nuts to the dough after adding the chocolate chips, and you'll have a delightful twist on the classic recipe.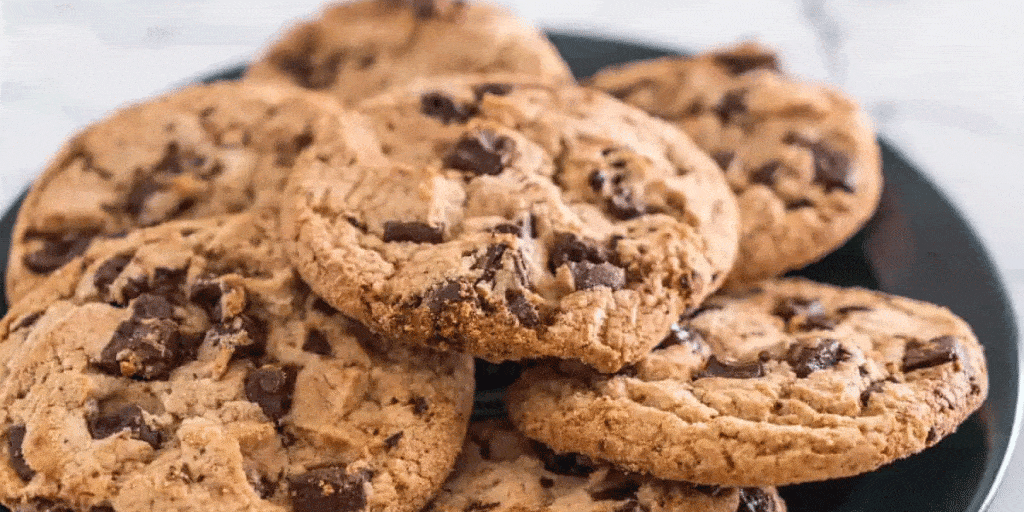 Another way to put a unique spin on the Kirkland chocolate chip cookie recipe is to use different types of chocolate chips. While the traditional semisweet chocolate chips are always a crowd-pleaser, you can experiment with dark chocolate, milk chocolate, or even white chocolate chips to create different flavor profiles.
If you're feeling particularly adventurous, you could even try adding other mix-ins to the cookie dough. Chopped dried fruit, such as cherries or cranberries, would add a sweet-tart contrast to the cookies, while shredded coconut or toffee bits would add a pleasant crunch. The possibilities are endless, and experimenting with different mix-ins is a fun way to put your own spin on the classic Kirkland chocolate chip cookie recipe.
A Guide to Baking Kirkland Chocolate Chip Cookies: Tips and Tricks for Success
One of the most common mistakes people make when baking Kirkland chocolate chip cookies is not using room-temperature ingredients. Cold butter or eggs can affect the texture and overall outcome of the cookies. To avoid this, make sure to take the butter and eggs out of the fridge at least an hour before starting the recipe.
Another common mistake is not chilling the dough before baking. This step is crucial as it helps the dough hold its shape and prevents the cookies from spreading too much. Refrigerate the dough for a minimum of 30 minutes prior to baking.
To get the perfect texture and flavor for Kirkland chocolate chip cookies, there are a few tips to keep in mind. First, use high-quality ingredients. The quality of the chocolate chips, butter, and flour can make a significant difference in the taste of the cookies.
Also, be sure to measure the ingredients accurately to avoid any imbalances that could affect the texture. Lastly, do not overmix the dough, as this can cause the cookies to be tough and dense.
Conclusion
The Kirkland chocolate chip cookie recipe is a classic dessert that can be easily customized to fit your preferences. Whether you want to add nuts or experiment with different types of chocolate chips, this recipe is versatile enough to accommodate your taste buds. And while this recipe is great, let's not forget about the delicious Peggy Ann Bakery cookies that have been satisfying sweet cravings since 1953.