With its perfectly moist crumb, delicate coconut flavor, and heavenly cream cheese frosting, Ina Garten Coconut Cake Recipe is one of the cake recipes that are sure to be a crowd-pleaser at any occasion. You can transform this recipe into a dessert that truly wows. From tropical fruit to chocolate ganache, read on for some inventive variations on this beloved cake.
Need a recipe that's easy to follow? Give this one for a perfect meal a go: Bahamian Rum Cake Recipe
How to Make Ina Garten Coconut Cake: Step-by-Step Guide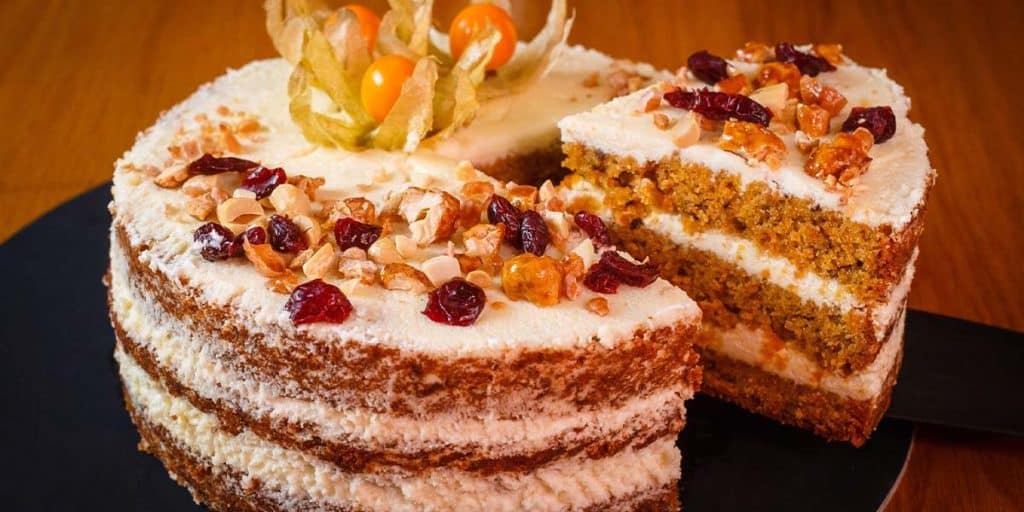 Ingredients
3 cups of cake flour (360 grams)
1 tablespoon of baking powder (12 grams)
1/2 teaspoon of baking soda (3 grams)
1/2 teaspoon of salt (3 grams)
1 cup of unsalted butter (226 grams)
2 cups of granulated sugar (400 grams)
5 large eggs (room temperature)
1 cup of coconut milk (240 ml)
1/2 teaspoon of vanilla extract (3 ml)
1 1/2 cups of sweetened shredded coconut (150 grams)
Equipment Needed
3 8-inch cake pans
Parchment paper
Mixing bowls
Electric mixer
Spatula
Cooling racks
Pastry bag
Cake stand
Instructions
Try out this scrumptious coconut cake recipe that's guaranteed to have you dreaming of white sandy beaches and crystal clear waters.
To get started, preheat your oven to 350°F (180°C) and get out three 8-inch cake pans. Grease them up and line the bottom with parchment paper.
Once you've got everything measured out, sift the flour, baking powder, baking soda, and salt together in a bowl. Set it aside and grab another mixing bowl.
Now, cream together the butter and sugar until it's light and fluffy. It'll take about 5 minutes, but it's worth it. Then, beat in the eggs one at a time, making sure each one is fully mixed in before adding the next.
Slowly add the flour mixture and coconut milk in alternating batches, starting and ending with the flour mixture. Don't overmix it, just get everything combined. Finally, add the vanilla extract and sweetened shredded coconut. Give it one last mix and you're ready to pour the batter into the prepared cake pans.
Bake those cakes for 25-30 minutes, or until a toothpick comes out clean. Let them cool in the pans for 10 minutes before transferring them to a cooling rack to cool completely.
Once they're cooked, it's time for the best part: frosting and decorating! Whip up a batch of Ina Garten's Cream Cheese Frosting and slather it on the cakes. Add some shredded coconut on top and voila! You've got a masterpiece.
Now for the nutrition facts: This recipe makes 12 servings, each containing 450 calories, 28g fat, 47g carbohydrates, and 5g protein. So go ahead, indulge a little. Life's too short to not enjoy a slice of cake every now and then.
Nutrition Facts
This Coconut Cake recipe yields approximately 12 servings. Each serving contains 450 calories, 28g fat, 47g carbohydrates, and 5g protein.
Creative Variations on Ina Garten Recipe to Delight Your Taste Buds
Craving a delicious meal but don't want to spend hours in the kitchen? Give this simple and easy-to-follow recipe a try: Entenmann's Pound Cake Recipe: Perfect Every Time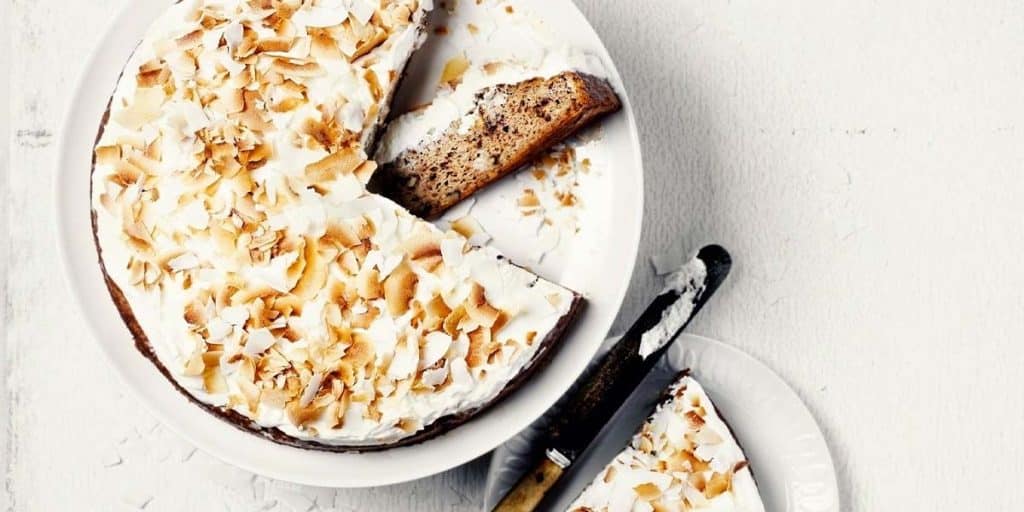 One fun variation is to add some tropical fruit to the cake batter. Try mixing in some diced pineapple or mango for a burst of sweetness and a hint of tangy flavor. You could also add some chopped macadamia nuts for a crunchy texture and nutty taste that complements the coconut.
Instead of Ina's classic cream cheese frosting, try making a coconut whipped cream frosting. Simply whip some heavy cream with a little coconut cream and powdered sugar, and then use it to frost the cake. You can also add some toasted coconut flakes on top for a beautiful presentation and added crunch.
Try adding a layer of chocolate ganache between the cake layers. Simply melt some dark chocolate with heavy cream and spread it between the cake layers before frosting with the cream cheese frosting. The rich chocolate and coconut flavors work perfectly together.
Finally, you can use coconut sugar instead of granulated sugar and whole wheat flour instead of cake flour. You can also substitute coconut oil for the butter to make it vegan-friendly. The result is a slightly denser and nuttier version of the cake that is just as delicious and satisfying.
Tips and Tricks for Making the Perfect Ina Garten Coconut Cake
Firstly, be sure to measure your ingredients carefully. Baking is a science, and even small variations in measurements can throw off the balance of the recipe and result in a less than perfect cake.
Another key tip is to use room temperature ingredients. This ensures that everything mixes together smoothly and evenly, and helps create a lighter, fluffier texture.
Be sure to generously butter and flour them to prevent sticking. You can also use parchment paper to line the bottom of the pan for added insurance.
When baking the cake, be sure to check it frequently and rotate the pans halfway through cooking to ensure even baking. Don't be tempted to open the oven door too often, as this can cause the cake to sink.
Finally, when it comes to frosting the cake, be sure to let it cool completely before frosting. Otherwise, the frosting will melt and slide off the cake.
Conclusion
By Ina Garten coconut cake recipe incorporating a few innovative adjustments and unleashing your creative side, you have the potential to elevate this cake to unparalleled heights of scrumptiousness. Venture into your kitchen, concoct a batch with finesse. Furthermore, if you ever find yourself craving a piece of coconut cake but lack the energy to bake, indulge in the tantalizing options at Peggy Ann Bakery.