This step-by-step heavenly hash cake recipe is one of the easy-to-follow cake recipes for a delicious dessert that will satisfy any sweet tooth. With ingredients like walnuts, mini marshmallows, and cocoa powder, this cake is sure to be a crowd-pleaser. Plus, there are creative variations to try to add a unique twist to this classic dessert.
Looking for a simple-to-follow recipe? Try this one for a perfect meal: Solo Poppy Seed Cake Recipe
Heavenly Hash Cake Recipe: A Step-by-Step Guide to Making this Delicious Dessert
Ingredients
To make the cake, you will need the following ingredients in specific volumes:
1 cup of unsalted butter (because let's face it, salted butter is so yesterday)
2 cups of granulated sugar (don't worry, we won't judge if you sneak in an extra spoonful or two)
4 eggs (preferably from happy chickens who enjoy free-range living)
2 teaspoons of vanilla extract (because vanilla makes everything better)
3 cups of all-purpose flour (no need to sift, we'll do that later)
1 tablespoon of baking powder (because we want our cake to rise to the occasion)
1/2 teaspoon of baking soda (because a little bit of fizz never hurt anyone)
1/2 teaspoon of salt (just to balance out the sweetness)
1 cup of whole milk (whole, because we're not skimping on the richness)
1/2 cup of unsweetened cocoa powder (because chocolate is life)
1 cup of chopped pecans (for that extra crunch and nuttiness)
1 cup of mini marshmallows (because who doesn't love gooey, fluffy goodness?)
Equipment needed
Two 9-inch (23cm) round cake pans
Large mixing bowl
Medium mixing bowl
Whisk
Measuring cups and spoons
Rubber spatula
Cooling rack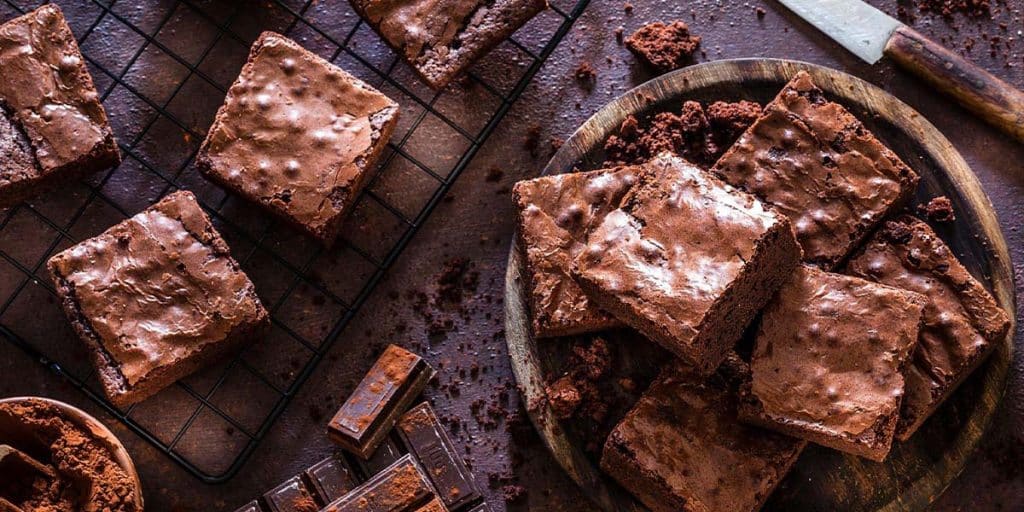 Instructions
Whip up a creamy mixture by combining the butter and sugar until they reach a light and fluffy consistency. Add the eggs, one at a time, making sure each is well mixed before adding the next. This is not a race, take your time.
To enhance the aroma of your mixture, incorporate 2 tps vanilla extract. Take another bowl and sift flour, baking powder, baking soda, and salt together. Gradually add the dry ingredients to the butter mixture while alternating with whole milk until a smooth batter is achieved. Avoid hurrying this stage as a velvety texture is desired.
But wait, there's more! It's time to take the flavor to the next level. Add the cocoa powder, chopped pecans, and mini marshmallows to the batter and mix until all ingredients are well combined. We promise, it's worth it.
Divide the batter equally between the cake pans you've already greased and floured. Bake the cakes for 25-30 minutes, or until a toothpick inserted into the center comes out clean. While your Hash Cakes are baking, take a moment to treat yourself with a glass of your favorite beverage, whether it's milk or wine.
Nutrition Facts
While enjoying the Heavenly Hash Cake, it is important to keep in mind that one slice contains approximately 450 calories, 25 grams of fat, 55 grams of carbohydrates, and 6 grams of protein. Therefore, this dessert should be consumed in moderation. Nonetheless, it is sure to leave you and your guests satisfied and happy.
Creative Variations to Try with Your Heavenly Hash Cake Recipe
If you're in the market for another easy-to-follow recipe, give this one for a perfect meal a chance: Concha Cupcakes Recipe: How to Make Delicious Mexican Sweet Bread-Inspired Treats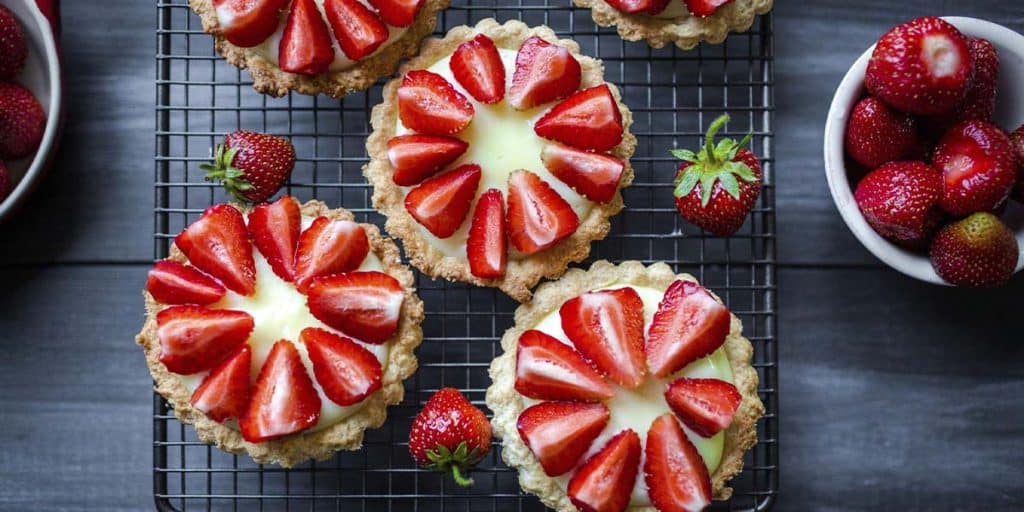 For the chocolate lovers out there, add chocolate chips or cocoa powder to your batter for a rich, indulgent twist. Not only will cocoa powder intensify the chocolate flavor, but chocolate chips will add delightful bursts of chocolatey goodness in every bite. Be sure to indulge your sweet tooth by measuring out precise volumes of all the ingredients.
The tangy, juicy fruits will infuse your cake with a fresh, summery flavor that pairs perfectly with the cake's natural sweetness. To achieve a perfectly balanced texture, chop the fruit into small pieces, and fold them into the batter with care.
For those who enjoy a bit of crunch in their cake, go nuts with walnuts or pecans. These nutty variations will not only add texture but also bring out the cake's sweetness to create a flavor explosion in your mouth. To add crunch, chop the nuts into small pieces and fold them into the batter gently.
Finally, use flax eggs and coconut oil instead of traditional ingredients. Flax eggs are made by mixing ground flaxseed with water and allowing the mixture to thicken. This vegan-friendly alternative is perfect for those who follow a plant-based diet or want to experiment with new flavors. Similarly, coconut oil can replace butter to give your cake a moist and flavorful texture.
From Chocolate to Marshmallow: Exploring the Different Flavors of Heavenly Hash Cake Variations
Chocolate lovers will relish in the first variation – the Chocolate Heavenly Hash Cake. Indulge in the rich and creamy flavor of chocolate by adding cocoa powder or chocolate chips to the batter. For an extra burst of decadence, top the cake with a luscious layer of chocolate frosting.
The Marshmallow Heavenly Hash Cake is perfect for you. Fold mini marshmallows into the batter to create pockets of gooey goodness throughout the cake or top it off with fluffy marshmallow cream frosting for a sweet and playful twist.
Then, the Coconut Heavenly Hash Cake is a must-try. Add shredded coconut to the batter to give the cake a tropical flair, or use coconut milk instead of regular milk to give it a creamy, subtle coconut flavor that will transport you to a sun-kissed beach with every bite.
Add instant coffee granules to the batter to give the cake a robust coffee flavor. Take it to the next level by creating a coffee-flavored frosting that will give you the perfect caffeine kick, no matter what time of day it is.
Conclusion
For over 70 years, Peggy Ann Bakery has been serving heavenly hash cakes to the delight of its customers. With its perfect balance of sweetness and texture, this dessert has become a staple in the bakery's menu. Now, with this easy-to-follow recipe, you too can enjoy the deliciousness of Peggy Ann Bakery 's heavenly hash cake right in your own home.