Entenmann's Pound Cake Recipe, one of the most delicious cake recipes, provides a way to make a classic favorite that has been enjoyed by many for years. While you may be accustomed to buying this cake at the store, did you know that you can easily make it at home? By following a few simple steps and using the right ingredients and equipment, you can recreate this delicious cake in your own kitchen.
Looking for a simple-to-follow recipe? Try this one for a perfect meal: Stocks Pound Cake Recipe: A Timeless Treat
The Ultimate Guide to Making Entenmann's Pound Cake at Home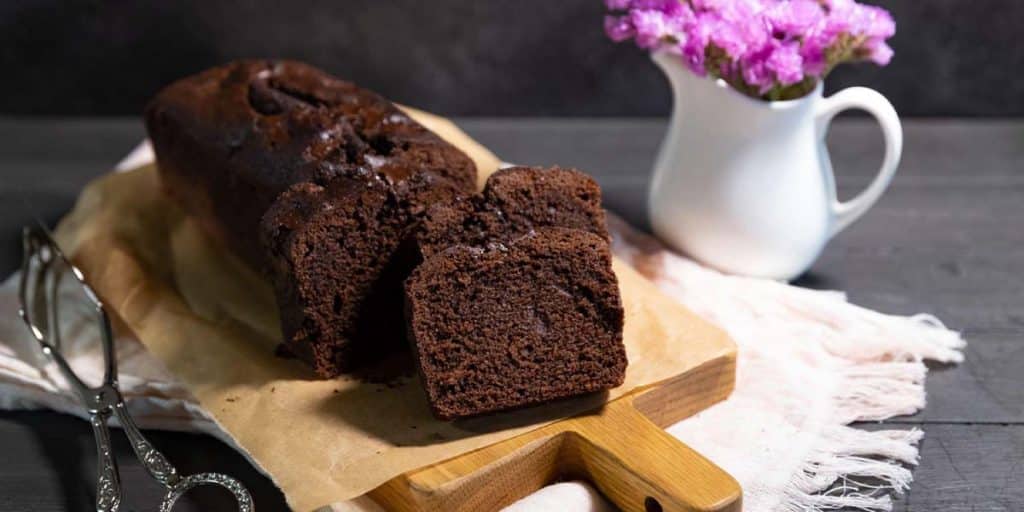 Ingredients
2 cups of all-purpose flour
1 ½ cups of granulated sugar
4 large eggs
1 cup of unsalted butter (softened)
1 tsp of vanilla extract
1 tsp of baking powder
½ tsp of salt
¾ cup of whole milk
Equipment Needed
Equip yourself with a stand mixer or handheld mixer, mixing bowls, measuring cups and spoons, and a 9 x 5 inch loaf pan.
Instructions
First things first, preheat that trusty oven of yours to 325°F (160°C). While you're at it, give your loaf pan a little love by greasing it up with some butter or cooking spray.
Now, let's get down to business. In a mixing bowl, sift together 2 cups of all-purpose flour, 1 tsp of baking powder, and ½ tsp of salt. Don't skip this step, unless you want to end up with clumpy cake. Nobody wants that.
In a separate mixing bowl, it's time to work some magic. Cream together 1 cup of softened unsalted butter and 1 ½ cups of granulated sugar until it's light, fluffy, and ready to party.
Next up, beat in 4 large eggs, one at a time, until they're fully incorporated. This is where the muscle comes in, so flex those biceps and get to work.
Add 1 tsp of vanilla extract and mix until combined. Vanilla: the unsung hero of baking.
Now, the moment you've been waiting for. Gradually add in the dry ingredients mixture, alternating with ¾ cup of whole milk, starting and ending with the dry ingredients. Mix until just combined. This is the part where you can let your inner artist shine.
Pour the batter into the prepared loaf pan. Don't worry if it's not perfectly even, imperfection is beauty.
Bake for 70-80 minutes, or until a toothpick inserted into the center comes out clean. Use this time to catch up on your favorite TV show or take a well-deserved nap.
Finally, let the pound cake cool in the pan for 15 minutes before transferring it to a wire rack to cool completely. The anticipation is real, but trust us, it's worth the wait.
Nutrition Facts
One slice of Entenmann's Pound Cake contains approximately 330 calories, 17g fat, 40g carbohydrates, and 4g protein. You could substitute some of the all-purpose flour for whole wheat flour, use a sugar substitute like Stevia instead of granulated sugar, or top the cake with fresh fruit instead of frosting.
Delicious Variations on Entenmann's Classic Pound Cake Recipe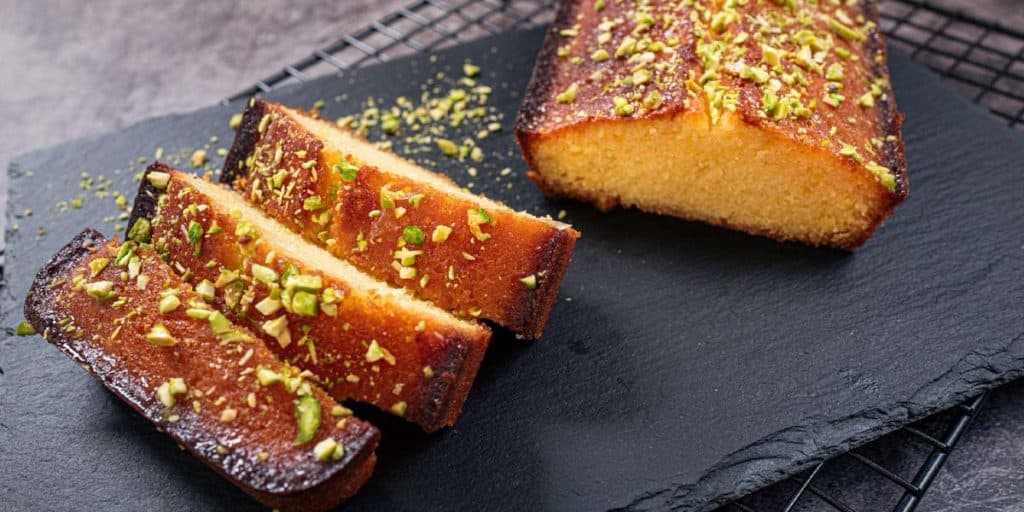 If you're in the market for another easy-to-follow recipe, give this one for a perfect meal a chance: Grandma's Lemon Pound Cake Recipe: A Timeless Classic
Firstly, the Lemon Pound Cake variation is perfect for those who love a tangy and refreshing dessert. Adding fresh lemon juice and zest to the classic pound cake recipe will infuse it with a bright and zesty flavor that is perfect for summertime. This delicious twist on the traditional recipe is a must-try for anyone looking to add a zing to their dessert.
Secondly, for the chocoholics among us, the Chocolate Chip Pound Cake variation is an indulgent treat. Mixing in chocolate chips to the batter creates a sweet and decadent pound cake that is perfect for satisfying any chocolate craving. The rich chocolate flavor pairs wonderfully with the buttery pound cake, creating a dessert that is both sinful and delicious.
Thirdly, the Blueberry Pound Cake variation is an ideal dessert for those who enjoy fruity and moist cakes. Fresh or frozen blueberries can be folded into the batter to create a tender crumb and a burst of sweet, juicy flavor in every bite. This variation is perfect for a light and refreshing dessert or for brunch with friends and family.
Fourthly, for those who are gluten intolerant, the Gluten-Free Pound Cake variation offers a delicious solution without any compromise on taste or texture. Using gluten-free flour instead of regular flour will still allow you to enjoy the classic pound cake flavor without any discomfort. We recommend using a gluten-free flour blend that is designed for baking to ensure the best results.
Finally, the Vegan Pound Cake variation is perfect for those who follow a plant-based diet. By using plant-based ingredients like almond milk and applesauce instead of eggs and butter, you can still enjoy a rich and moist pound cake without any animal products. This vegan pound cake is ideal for dessert or a sweet snack, and it's sure to please both vegans and non-vegans alike.
Entenmann's Pound Cake Recipe: Recreating a Classic Favorite at Home:
Comparing Homemade vs. Store-Bought
The homemade pound cake boasts a more intense flavor with a smoother, velvety crumb. Plus, it is much more moist than its store-bought counterpart, which typically tends to be a tad drier. Nutritional value-wise, the homemade version trumps the store-bought version hands down as it excludes any harmful preservatives or synthetic ingredients.
Tips and Tricks – Entenmann's Pound Cake Recipe
Creaming the butter and sugar to perfection is the holy grail of a flawless pound cake. Ensure that the butter is at room temperature, then blend it with sugar until it's light and fluffy. Add eggs one at a time and beat well after each addition.
Careful not to overmix the batter, which can toughen the cake. Finally, to prevent the cake from turning out dry, brush it with a simple syrup made of sugar and water while it's still warm.
Serving Suggestions
Enjoying a slice of pound cake, sliced, and served with fresh fruits and whipped cream, is a classic way to indulge. However, you can put your own spin on it with innovative toppings. Try drizzling it with chocolate or caramel sauce, top it off with sliced almonds, or toasted coconut.
Alternatively, layer it with berries and custard to create a heavenly trifle. Your imagination is the limit! Delight your taste buds with this homemade Entenmann's pound cake, and experience the true essence of baking.
Conclusion
In conclusion, while Entenmann's Pound Cake is a beloved classic, making it at home can be just as delicious and satisfying. By experimenting with different variations and techniques, you can create a pound cake that is uniquely your own. And if you're ever in New York, be sure to visit Peggy Ann Bakery, a local institution known for their delicious pound cake.