Wonderful cake recipes for an effortless and delightful autumn dessert that's perfect for novice bakers or those who want to enjoy a tasty treat without spending a lot of time in the kitchen is the easy pumpkin roll recipe using cake mix. With minimal ingredients and effort, the easy pumpkin roll recipe using cake mix is the ideal choice for anyone searching for a simple yet scrumptious treat.
Want to try another recipe that's easy to follow? This one for a perfect meal could be a great option: Spring Fling Cake Recipe: Brighten Up Your Day with this Delightful Dessert
Guide: How to Make an Easy Pumpkin Roll Recipe Using Cake Mix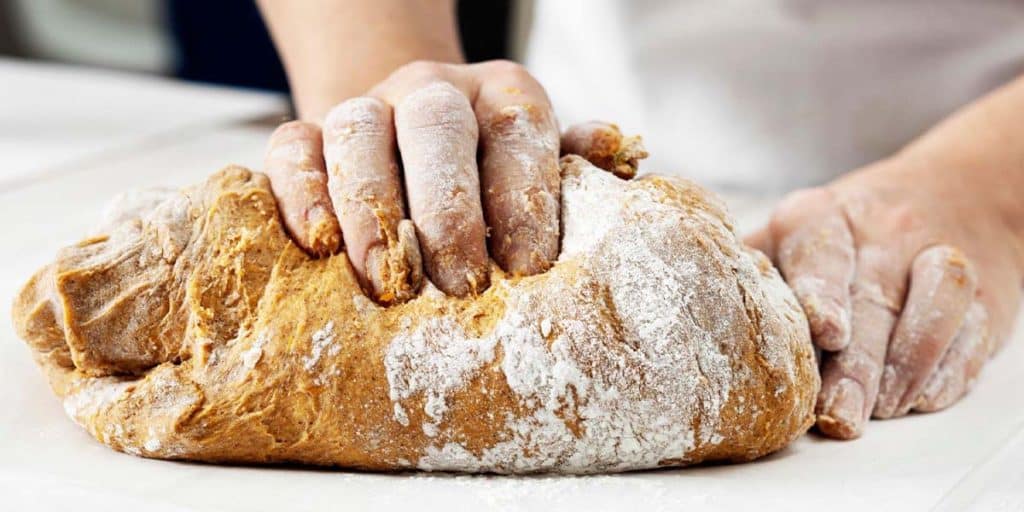 Equipment
Large mixing bowl
Electric mixer
Spatula
Measuring cups and spoons
Baking sheet
Parchment paper
Kitchen towel
Ingredients
1 box of yellow cake mix (15.25 oz)
1 can of pumpkin puree (15 oz)
3 large eggs
1/3 cup of vegetable oil
1/2 cup of water
1 package of cream cheese (8 oz), softened
1/4 cup of unsalted butter, softened
1 teaspoon of vanilla extract
1 and 1/2 cups of powdered sugar, sifted
Instructions
To start, preheat your oven to a toasty 350°F (180°C) and line a baking sheet with some parchment paper:
1 box of yellow cake mix
1 can of pumpkin puree (15 oz)
3 eggs
1/3 cup of vegetable oil
1/4 cup of water
In a large mixing bowl, combine the cake mix, pumpkin puree, eggs, vegetable oil, and water. Mix with an electric mixer on medium speed until well combined, for about 2-3 minutes. Bake the cake for 15-18 minutes or until a toothpick inserted in the center comes out clean.
You'll need the following ingredients:
8 oz of cream cheese, softened
1/4 cup of unsalted butter, softened
1 tsp of vanilla extract
1 cup of powdered sugar
In a separate bowl, beat the cream cheese, butter, and vanilla extract until smooth. Gradually add the powdered sugar, about 1/2 cup at a time, and beat until the mixture is fluffy and smooth.
Now that the cake is done, remove it from the oven and immediately loosen the edges with a knife. Dust a clean kitchen towel with powdered sugar and invert the cake onto the towel. To achieve a perfectly rolled cake, carefully remove the parchment paper and proceed to roll up the cake with the towel, starting from the shorter end. It's important to allow the cake to cool entirely while in the rolled-up position, ensuring that it maintains its shape.
Gently unroll your cake and get ready to indulge in the next step of this delicious creation. Roll the cake back up, using the towel to help you, and place it on a serving plate. Refrigerate the pumpkin roll for at least an hour before serving.
Nutrition Facts
This pumpkin roll recipe yields 10 servings. Each serving contains approximately 290 calories, 14g fat, 37g carbohydrates, and 3g protein. Enjoy!
Variations to Try with Your Easy Pumpkin Roll Recipe Using Cake Mix
If you're in the mood for a straightforward recipe, give this one for a perfect meal a shot: Cake Pop Recipe Without Frosting: Quick and Easy Treats
To start, consider the chocolate pumpkin roll. By incorporating cocoa powder into your cake mix, you can create a rich and decadent version of your classic pumpkin roll. This variation is particularly ideal for chocolate lovers who want to add a little twist to their dessert.
If you're keen on switching up the filling, why not opt for a different flavor of cream cheese, such as cinnamon or maple? This small change can transform your pumpkin roll into a unique and flavorful treat that is guaranteed to impress your loved ones.
For those who savor desserts with a bit of spice, incorporating extra spices such as ginger, nutmeg, and cloves into your cake mix can infuse your pumpkin roll with a warming and piquant flavor that will tantalize your taste buds and leave you in sheer delight.
Finally, if you or any of your guests have gluten sensitivities, a gluten-free cake mix is the perfect way to ensure that everyone can enjoy this classic fall dessert. By embracing these creative variations, you can take your easy pumpkin roll recipe to new heights and dazzle your guests with a delicious and imaginative dessert.
Master the Art of Baking an Easy Pumpkin Roll Recipe Using Cake Mix with Tips and Tricks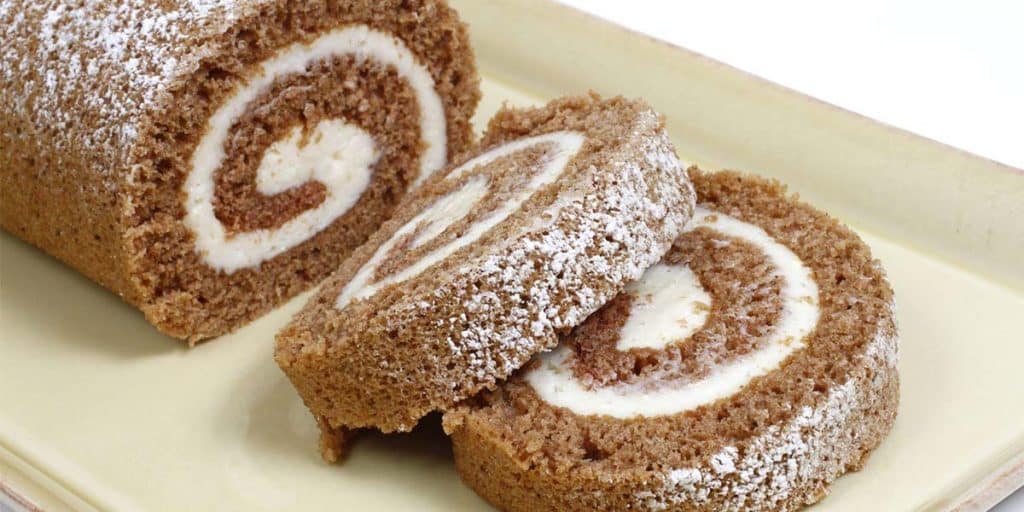 Firstly, preventing cracks in the cake is crucial. To achieve this, it is important to roll the cake while it's still warm. The cake will become more brittle as it cools, making it more prone to cracking. Also, avoid overbaking the cake, as this can also cause cracks.
Another essential tip for creating the perfect pumpkin roll is keeping the filling in place. To do this, chill the filling before spreading it over the cake. This will help it set and become more stable, preventing it from oozing out when you roll up the cake. Spread the filling evenly over the cake, leaving a small border around the edges to prevent it from spilling out.
When rolling up the cake, if there are any cracks or imperfections, don't worry! Simply cover them up with a dusting of powdered sugar. Use plenty of powdered sugar when rolling up the cake to prevent it from sticking to the kitchen towel, making it easier to handle.
Finally, refrigerating the pumpkin roll before serving is essential. This helps the filling set, making it easier to slice, and allows the flavors to meld together, making the cake even more delicious.
Conclusion
With the help of this step-by-step guide, you can master the art of making a pumpkin roll using cake mix from scratch. If you're feeling adventurous, try some of the variations mentioned above to add a unique twist to your recipe. Whether you're making it for a holiday gathering or a cozy night in, your homemade pumpkin roll will be a hit – reminiscent of the classic ones you can find at Peggy Ann Bakery.