If you're looking for a simple and delicious cookie recipe, look no further than this Danish Wedding Cookies recipe. Made with just a handful of ingredients that you probably already have in your pantry, these cookies are easy to whip up for a quick treat or a special occasion. In the cookie recipes, we'll provide step-by-step instructions to help you make perfect Danish Wedding Cookies every time.
In need of a recipe that's easy to follow? This one for a perfect meal might be the answer: Insomnia Cookies Recipe: How to Make Delicious Homemade Cookies for a Good Night's Sleep
A Comprehensive Guide to Making Perfect Danish Wedding Cookies Recipe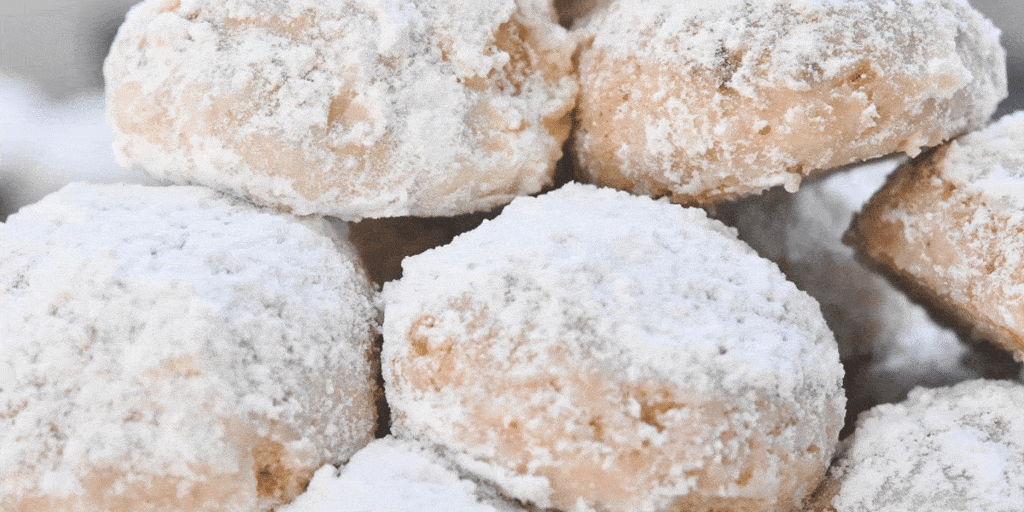 To make these cookies, you will need only a few simple ingredients that you probably already have in your pantry. You will need 1 cup of unsalted butter, 1/2 cup of confectioner's sugar, 1 teaspoon of vanilla extract, 2 1/4 cups of all-purpose flour, and 1/4 teaspoon of salt. You can also add chopped nuts or sprinkles to the mix for some added texture and flavor.
Before you get started, you'll need to make sure you have the right equipment. You will need a mixing bowl, an electric mixer or stand mixer, a baking sheet, parchment paper, and a wire rack for cooling the cookies.
In order to create delectable Danish Wedding Cookies, follow these simple and concise step-by-step instructions.
The first step is to collect all the essential ingredients required for the recipe, which include butter, powdered sugar, vanilla extract, flour, and finely chopped pecans.
Next, preheat your oven to 350°F (175°C) and prepare a baking sheet with parchment paper, ensuring the perfect platform for your sweet creations.
With the help of a hand mixer or stand mixer, whisk together the butter and powdered sugar until the mixture transforms into a light and fluffy consistency. Then, gently blend in the vanilla extract, stirring the contents until they are well-combined.
Slowly, add the flour into the mixture, stirring continuously until the dough takes a smooth and cohesive form. Finally, sprinkle in the finely chopped pecans, carefully blending them into the dough to achieve an even distribution.
Roll the dough into petite, bite-sized balls and arrange them on the prepared baking sheet. Bake the cookies for approximately 12-15 minutes or until they turn lightly golden brown in colour, indicating their readiness.
After baking, take out the cookies from the oven, and let them cool down for a few minutes on the baking sheet before transferring them to a wire rack to cool completely, resulting in delectable, irresistible Danish Wedding Cookies.
To make sure your Danish Wedding Cookies turn out perfectly every time, here are a few tips to keep in mind:
Firstly, it is paramount to ensure that the butter is at room temperature prior to embarking on the recipe.
Overmixing the dough must be avoided at all costs, as this could potentially lead to a tough and unsavory texture. In the event that the dough is excessively crumbly, incorporating a teaspoon of milk would prove efficacious in binding the ingredients together.
Finally, for optimal outcomes, the dough ought to be refrigerated for a minimum of half an hour before baking.
While these cookies are certainly delicious, they are also quite indulgent. One cookie contains around 90 calories, 6 grams of fat, and 8 grams of carbohydrates. So, while you can certainly enjoy a few of these treats, it's best to enjoy them in moderation.
Variations to Try with Danish Wedding Cookies Recipe for a Unique Twist
If you're looking for another uncomplicated recipe to try, this one for a perfect meal is worth considering: Libby's Pumpkin Cookie Recipe: A Delicious Fall Treat!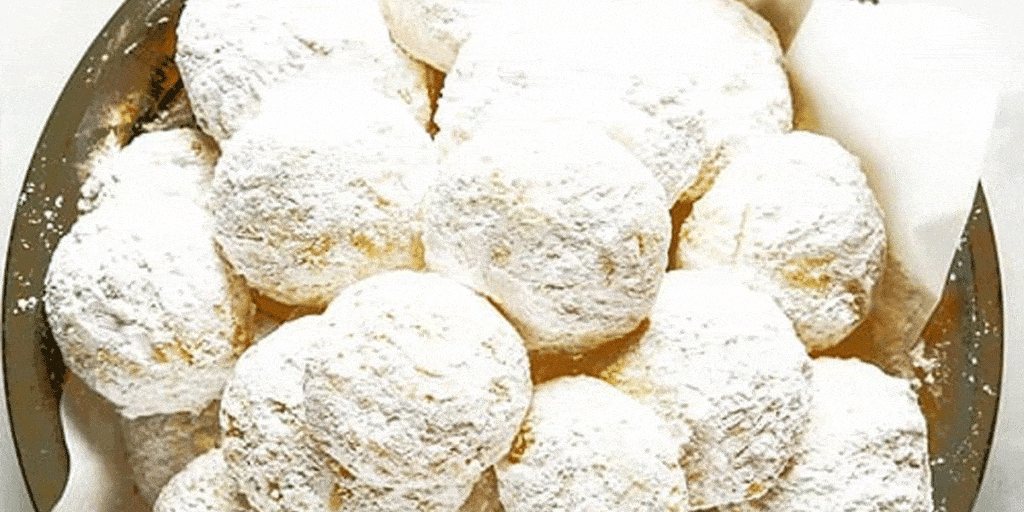 If you're looking to put a unique twist on the classic Danish Wedding Cookies recipe, there are a variety of simple substitutions and additions you can try. One of the easiest ways to change up the flavor profile of these cookies is by adding chopped nuts or dried fruits to the dough. Chopped almonds or pecans, for example, will give the cookies a rich, nutty flavor and add a bit of texture.
Another way to switch up the recipe is by using different types of flour. Almond or coconut flour can be used in place of all-purpose flour, giving the cookies a slightly different texture and flavor. Almond flour will add a subtle nuttiness to the cookies, while coconut flour will give them a slight tropical flavor.
Adding spices is another simple way to change up the recipe. Cinnamon or cardamom are great options that will add warmth and depth to the cookies. You could also try adding a bit of ginger or nutmeg to give the cookies a bit of extra spice.
If you're looking for a healthier twist on the classic recipe, try experimenting with different types of sweeteners. Honey or maple syrup can be used in place of traditional granulated sugar, giving the cookies a natural sweetness and a bit of added depth.
Step-by-Step Instructions for Baking Danish Wedding Cookies Recipe
Here is a step-by-step guide to help you create the perfect batch of Danish Wedding Cookies.
Mixing the Ingredients
To commence, preheat your oven to 350°F and carefully line a baking sheet with parchment paper. In a capacious mixing bowl, conjure up a harmonious blend of butter and powdered sugar until it achieves a feathery, almost ethereal texture. Next, integrate a generous measure of vanilla extract, stirring until it seamlessly fuses with the amalgam. In a separate bowl, meticulously whisk together the flour and salt until they fuse into a homogeneous powder. Gradually incorporate the flour mixture into the butter mixture, mixing it with a gentle touch until they amalgamate seamlessly.
Shaping the Cookies
After combining the dough ingredients, employ a dainty cookie scoop or simply utilize your bare hands to mold the dough into petite orbs or crescents. In the case of the latter, meticulously fashion the dough into a log before carving it into diminutive sections. Gently lay the cookies on the prepped baking sheet, ensuring an adequate distance of roughly an inch between each morsel. Proceed to bake the cookies for 12 to 15 minutes until they radiate a delicate golden hue.
Decorating the Cookies
Once the cookies have reached the desired temperature, you may enhance their appeal by dusting them with a generous sprinkle of powdered sugar or by drizzling melted chocolate over them. For an exquisite chocolate drizzle, simply melt a handful of chocolate chips using a microwave or stove, and use a spoon to elegantly zigzag the chocolate over the cookies, elevating their presentation to a whole new level.
Serving Suggestions
Danish Wedding Cookies are delicious on their own, but they also pair well with a cup of coffee or tea. If you're serving them at a wedding or other special event, you can arrange them on a platter or tiered stand for an elegant presentation. You can also package them in small boxes or bags as party favors for your guests to take home.
Conclusion
Danish Wedding Cookies have been a beloved treat for generations, and for good reason. Whether you're enjoying them at a wedding, a holiday gathering, or just as an afternoon snack, these cookies are sure to please. If you're looking to try the original recipe, look no further than Peggy Ann Bakery, where they've been making these cookies for over 60 years. With a little practice, you'll be able to make these cookies just like the pros!