Cuban Tres Leches Cake is known for its moist and creamy texture, thanks to being soaked in three different types of milk. In this guide, we'll cover everything you need to know to make the perfect on by following Cuban Tres Leches Cake recipe, which is one of the incredibly delicious cake recipes, from equipment and ingredients to instructions and variations.
Need a recipe that's easy to follow? Give this one for a perfect meal a go: Guyanese Black Cake Recipe: How to Make the Perfect Traditional Dessert
A Guide to Making the Perfect Cuban Tres Leches Cake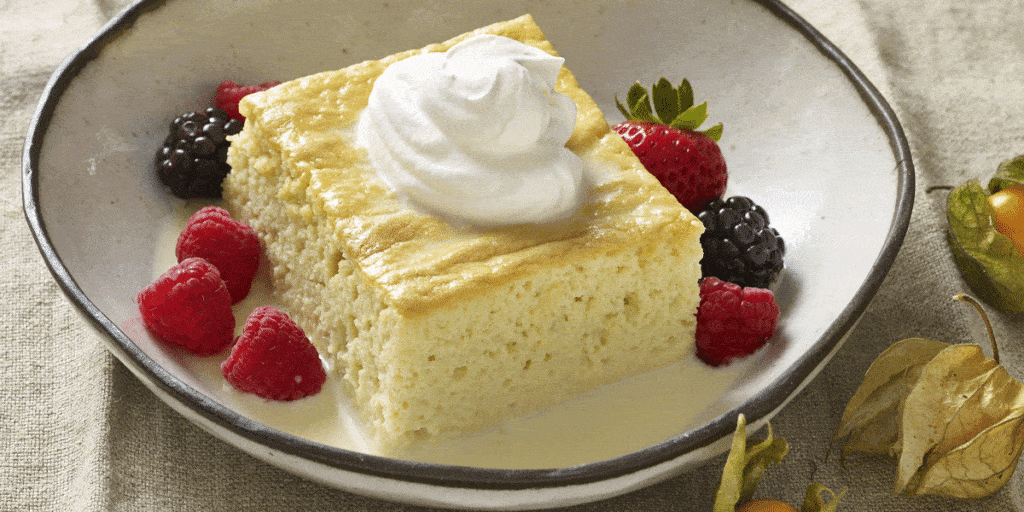 Equipment needed
Mixing bowls
Measuring cups and spoons
Electric mixer (handheld or stand)
9×13 inch baking dish
Fork or skewer for poking holes in the cake
Whisk
Rubber spatula
Ingredients
1 cup of all-purpose flour (not too much, not too little, just the right amount to make your taste buds dance)
1 1/2 teaspoons of baking powder (the secret ingredient to make your cake rise to the occasion)
1/2 cup of unsalted butter, at room temperature (butter makes everything better, especially when it's at room temperature and ready to party)
1 cup of white sugar (because a little bit of sweetness goes a long way)
5 large eggs (because life is too short to only have one egg in your cake)
1/2 teaspoon of vanilla extract (to add a touch of sophistication to your cake)
1/2 cup of whole milk (because skim milk is just water pretending to be milk)
1 can (12 oz) of evaporated milk (for that extra creamy goodness)
1 can (14 oz) of sweetened condensed milk (because why settle for unsweetened when you can have it sweetened?)
1 1/2 cups of heavy cream, chilled (because heavy cream is the boss of all creams)
Ground cinnamon, for garnish (optional, but highly recommended)
Instructions
Preheat your oven to 350°F (175°C) and grease a 9×13 inch baking dish (because no one likes a sticky situation).
In a medium mixing bowl, whisk together 1 cup of all-purpose flour and 1 1/2 teaspoons of baking powder (it's like making magic happen in a bowl).
In a large mixing bowl, cream 1/2 cup of unsalted butter and 1 cup of white sugar until light and fluffy using an electric mixer (because you and your cake deserve to be treated like royalty).
Gently crack open five large eggs, one by one, and whisk them thoroughly into the mixture, ensuring each addition is fully incorporated before adding the next. Mix in 1/2 teaspoon of vanilla extract (because you want your cake to have friends to play with).
Gradually add the flour mixture to the butter mixture, alternating with 1/2 cup of whole milk, until everything is well combined (because teamwork makes the dream work).
Pour the batter into the prepared 9×13 inch baking dish and bake for 25-30 minutes, or until a toothpick inserted into the center comes out clean (because you can't rush perfection).
While the cake is baking, whisk together 1 can (12 oz) of evaporated milk, 1 can (14 oz) of sweetened condensed milk, and 1 1/2 cups of chilled heavy cream in a separate mixing bowl (because this is where the real magic happens).
Once the cake is finished baking, poke several holes all over the surface with a fork or skewer (because this is where the cake gets its little milk bath).
Pour the milk mixture over the cake, making sure to pour it evenly and allow it to soak in (because this is where the cake becomes a part of something bigger).
Cover the cake and refrigerate for at least 2 hours, or preferably overnight (because good things come to those who wait).
Before serving, sprinkle ground cinnamon over the top of the cake, if desired (because life is too short to not add a little spice to your cake).
Nutrition facts
Transform your cake into a healthier treat by swapping out heavy cream for low-fat milk and whipped cream, while also reducing the amount of sugar in the recipe. This modification can significantly decrease the calorie count to just 390 calories and 39 grams of sugar per serving (1/12th of the cake).
Delicious Variations to Try with Your Cuban Tres Leches Cake Recipe
Craving a delicious meal but don't want to spend hours in the kitchen? Give this simple and easy-to-follow recipe a try: Duncan Hines Spice Cake Recipes: Flavorful for All Occasions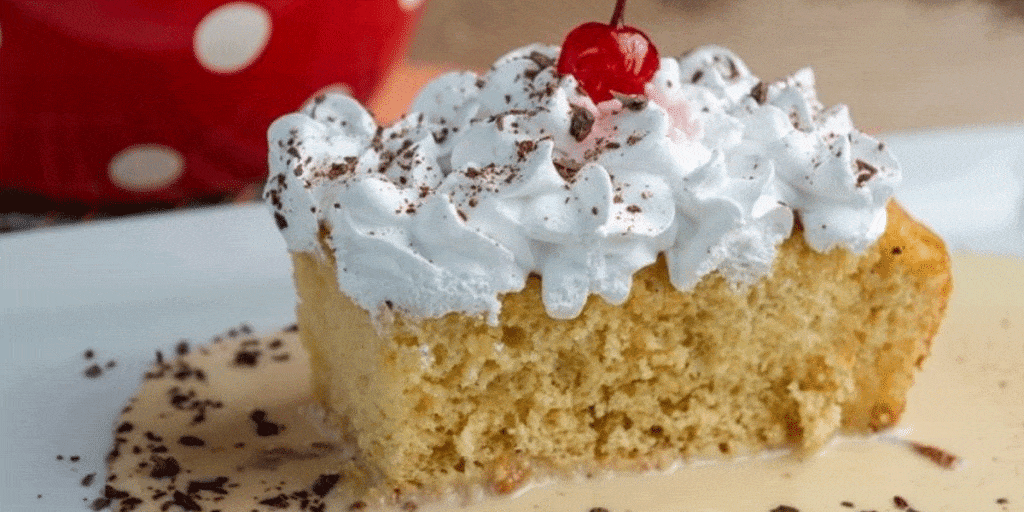 Adding chocolate to the cake mixture or drizzling melted chocolate on top of the cake can make it an irresistible delicacy. For coffee aficionados, incorporating espresso into the milk mixture provides a subtle coffee flavor that blends beautifully with the cake's sweetness. Alternatively, experimenting with various fruit flavors like mango, pineapple, or strawberry is a sure way to infuse your cake with a fruity twist.
Sprinkling chopped nuts, such as pistachios or almonds, on top of the cake, adds a delicious crunch to the dessert. Fresh fruits like strawberries or blueberries give a vibrant and refreshing topping. On the other hand, if you desire an indulgent topping, you can drizzle caramel or chocolate sauce over the cake, or add whipped cream for a creamy finish.
Decorating the cake with fresh flowers, such as roses or edible flowers, can give it a whimsical and romantic appearance. Alternatively, arranging fresh fruit slices on the cake's top can create a visually appealing design. You can also use a piping bag to pipe whipped cream or frosting onto the cake in intricate designs for a creative finish.
How to Elevate Your Cuban Tres Leches Cake with Unique Flavors and Ingredients
Incorporating unique ingredients is a fantastic way to experiment with this classic cake. You can swap out the traditional milk trio for coconut milk, almond milk, or even goat milk to infuse your cake with an enticing flavor profile.
For a delectable crunch, add a variety of nuts such as pistachios, almonds, or hazelnuts, to your batter. You can also explore exotic spices such as cinnamon, nutmeg, or cardamom, to give your cake a unique flair. Or, if you're feeling adventurous, try adding a liqueur such as Kahlua or Baileys to the milk mixture before pouring it over the cake.
Mexico adds a touch of rum or tequila to the milk mixture, Puerto Rico tops the cake with toasted coconut or fresh fruit, Nicaragua pairs it with sweet plantains, and Guatemala swaps the milk mixture for a sweetened condensed milk and coconut cream combo. By experimenting with these traditional variations, you can give your cake a unique twist and an unforgettable taste.
Why not create a Middle Eastern-inspired Tres Leches Cake by adding rose water or pistachios to the batter, and topping it with honey-soaked pomegranate seeds? Alternatively, infuse Asian flavors into your cake by using green tea in the milk mixture or topping it with mango and coconut cream. The possibilities are endless, and the results are sure to be mouthwatering.
Conclusion
For a taste of authentic Cuban Tres Leches Cake, head to Peggy Ann Bakery website. This bakery is famous for its exceptional Cuban pastries and desserts, and their Tres Leches Cake is no exception. With its decadent layers of moist cake and sweet milk mixture, it's no wonder why locals and visitors alike flock to Peggy Ann Bakery to indulge in this delicious treat.