With its flavorful mix of ground beef, corn, peppers, and spices, topped with gooey melted cheddar cheese and a golden layer of cornbread, the classic bread recipes are a crowd-pleaser. Follow our step-by-step guide and learn how to make the best one through the Cowboy Cornbread Casserole recipe, with tips for customization and expert advice for perfecting it.
If you want to switch up your meal rotation without spending hours in the kitchen, this recipe for a perfect meal is a great option: Bisquick Cornbread Recipe with a Twist
Cowboy Cornbread Casserole Recipe: A Step-by-Step Guide to Making this Classic Dish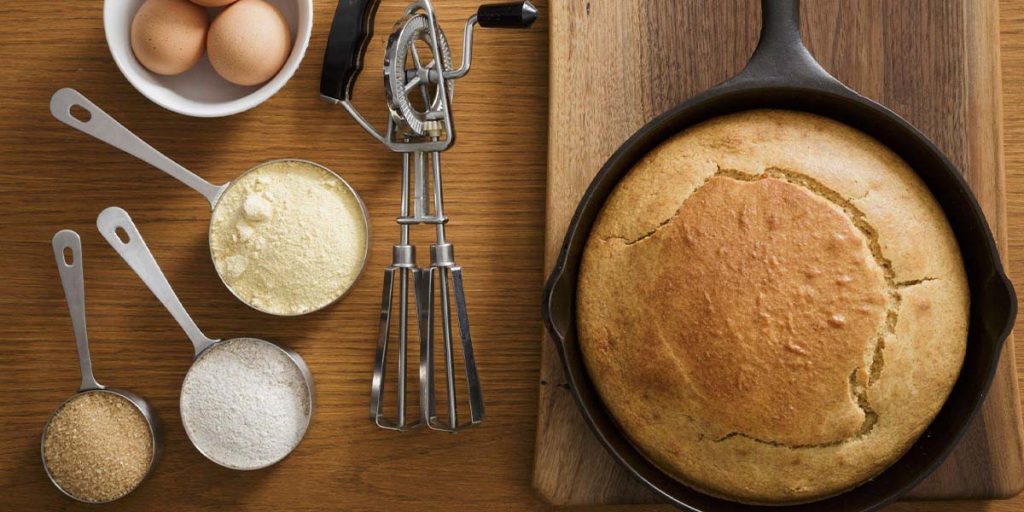 Ingredients:
1 lb ground beef
1/2 diced onion
1/2 diced green pepper
1 minced jalapeno pepper, seeded and minced
2 minced garlic cloves
1 tsp chili powder
1 tsp cumin
1/2 tsp salt
1/4 tsp black pepper
15.25 oz drained can of corn
8.5 oz cornbread mix
1 cup shredded cheddar cheese
Equipment Needed:
10-inch skillet or a 9×13-inch baking dish
Mixing bowl
Oven
Instructions:
To get started, grab a skillet and crank up the heat to a sizzling medium-high flame. Then, toss in the star of our dish: 1 lb of ground beef. Add some diced onion (1/2), diced green pepper (1/2), minced jalapeno pepper (1, seeded and minced), and minced garlic (2 cloves), and watch as the magic unfolds. Cook this flavor bomb until the beef loses its pink color and stir occasionally to make sure everything is happy and cozy.
Now it's time to spice things up! Add 1 tsp of chili powder, 1 tsp of cumin, 1/2 tsp of salt, and 1/4 tsp of black pepper to the skillet, and give it a good mix for a minute or two. The aroma is going to be insane!
Let's take it up a notch by throwing in a can of drained corn (15.25 oz). Cook it for another 2-3 minutes until it's heated through, and then remove the skillet from the heat.
In a mixing bowl, get your cornbread mix (8.5 oz) and follow the instructions on the package to prepare it. Set it aside, and let's get ready to build our masterpiece.
Grease your skillet or baking dish (either a 10-inch skillet or a 9×13-inch baking dish) with a generous coat of cooking spray. Pour half of the cornbread batter into the skillet or baking dish, and then add a spreading of the beef and corn mixture over the batter.
Get ready to go cheese crazy! Sprinkle 1 cup of shredded cheddar cheese over the top of the beef mixture, and then pour the remaining cornbread batter over the cheese.
With all the ingredients in place, it's time to bring the heat! Slide the skillet or baking dish into the oven and bake for 20-25 minutes until the dish is golden brown on top and cooked through. You'll know it's ready when the aroma fills the air and your stomach starts to growl.
Nutrition Facts:
One serving of cowboy cornbread casserole (1/8 of the recipe) contains approximately 430 calories, 24g of fat, 26g of protein, and 28g of carbohydrates. To make this recipe healthier, you could use lean ground beef and reduce the amount of added salt.
Variations on the Cowboy Cornbread Casserole Recipe: How to Customize and Adapt this Family Favorite
Looking for a recipe that's both simple and elegant? This one for a perfect meal fits the bill: Martha White Cornbread Dressing Recipe: A Holiday Staple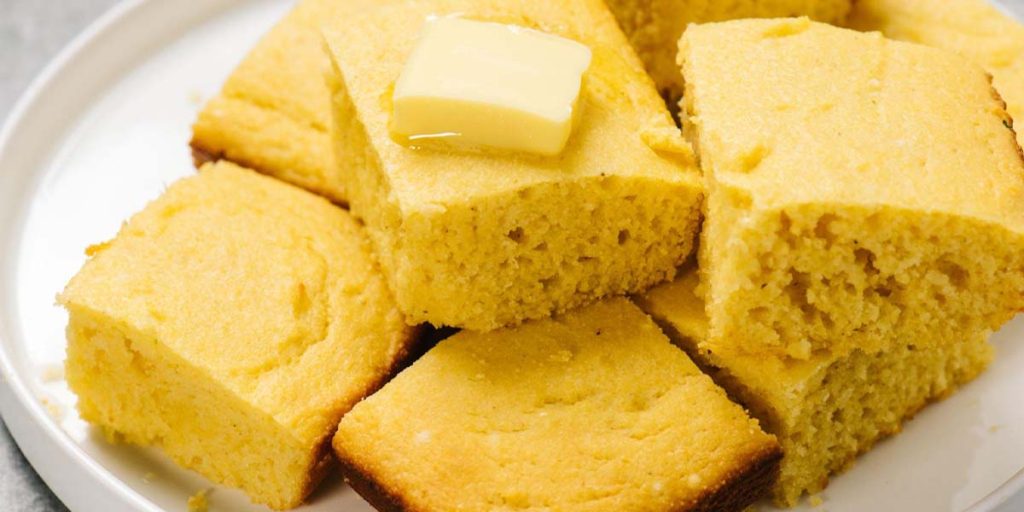 You can consider substituting the ground beef with plant-based meat alternatives or adding an array of colorful vegetables such as bell peppers and zucchini to enhance the dish's nutritional value. For an added layer of complexity and flavor, the incorporation of vegetarian Worcestershire sauce or liquid smoke could further elevate the dish's depth and character.
For those seeking a spicier version, diced jalapenos or green chilies can be added to the recipe or by drizzling hot sauce over the casserole or a few dashes of cayenne pepper in the cornbread batter can create a mouth-watering sensation.
If cheese is your passion, creating a cheesier variation is a breeze with shredded cheddar or other cheese options such as Monterey Jack, Pepper Jack, or even cream cheese. The incorporation of these cheeses into the cornbread batter gives the casserole a comforting, gooey texture that's irresistible.
Canned vegetables such as black beans or diced tomatoes can be used to intensify the dish's flavor and nutrition, and the addition of canned corn will provide a juicy, sweet element that's pleasing to the palate. Ground turkey can be substituted for beef to reduce calories and create a leaner, healthier version of this family classic.
Tips and Tricks for Perfecting Your Cowboy Cornbread Casserole Recipe: Expert Advice for Delicious Results
To avoid a dry and crumbly texture, which is a common problem with cornbread, try adding some extra liquid to your batter. You could use milk, sour cream, or even a can of creamed corn to keep the cornbread moist and tender. Reducing the cooking time slightly will also help ensure a perfect texture.
Sticking is another issue that could ruin your dish, but it's easy to prevent. You could use a non-stick spray or grease the baking dish with butter to prevent sticking. Alternatively, you could place a layer of parchment paper on the bottom of the dish before adding your cornbread batter to prevent sticking and make cleanup easier.
Once you've prepared your cornbread, assemble the casserole in your baking dish and cover it tightly with plastic wrap or aluminum foil. You can store it in the fridge for up to 24 hours or in the freezer for up to a month. When you're ready to bake, remove the wrap or foil and bake as directed, adding a few extra minutes if necessary.
Finally, some popular options include a dollop of sour cream or shredded cheese on top, or adding fresh herbs like cilantro or parsley to brighten up the dish. Remember to show your appreciation to your guests for their presence and let them know that you put in a lot of effort to prepare this delectable dish.
Conclusion
The Cowboy Cornbread Casserole recipe is a timeless favorite that has been enjoyed by generations of families. With its comforting and filling ingredients, easy preparation, and versatility for customization, it's no wonder it has remained a beloved dish. And if you're looking for a dessert to go with your casserole, why not try some treats from Peggy Ann Bakery?