Craving a recipe for a mouth-watering pasta dish that's easy to prepare and will impress your guests? Look no further than the Cheesecake Factory Tomato Basil Pasta recipe. With juicy cherry tomatoes, fragrant garlic, and creamy Parmesan cheese, this dish is a perfect combination of flavors. In the ultimate cheesecake recipes, you'll learn how to create this restaurant-quality recipe from the comfort of your own home.
Looking for a simple-to-follow recipe? Try this one for a perfect meal: Japanese Fish Cake Recipe
The Ultimate Guide to Making Cheesecake Factory's Tomato Basil Pasta Recipe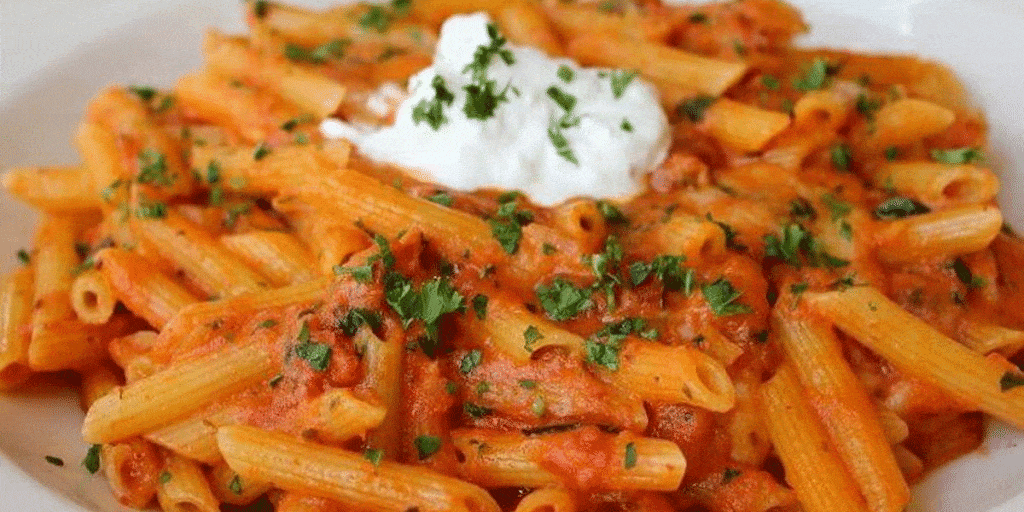 Are you in search of a delectable and effortless pasta recipe that will leave your loved ones and companions in awe? Look no further than the Tomato Basil Pasta from the esteemed Cheesecake Factory. This recipe offers an ideal blend of succulent tomatoes, aromatic garlic, velvety Parmesan cheese, and crisp basil. With this comprehensive manual, you will acquire the skills to prepare this tantalizing dish in a jiffy.
Ingredients:
16 oz of linguine pasta
2 cups of cherry tomatoes, halved
1/4 cup of olive oil
4 cloves of garlic, minced
1/4 teaspoon of red pepper flakes
1/2 cup of fresh basil, chopped
1/2 cup of grated Parmesan cheese
Salt and pepper to taste
Equipment:
A large pot for cooking the pasta
A skillet for sautéing the tomatoes and garlic
A cutting board and a sharp knife for chopping the basil
Instructions:
Cook the linguine pasta according to the package instructions until it reaches the perfect al dente texture.
While the pasta is cooking, heat the olive oil in a skillet over medium heat.
Add the minced garlic and red pepper flakes to the skillet and cook for about 1-2 minutes until the garlic is fragrant.
Add the halved cherry tomatoes to the skillet and cook for 3-5 minutes until they start to release their juices and become slightly soft.
Once the pasta is done, drain it and add it to the skillet with the tomatoes and garlic.
Toss everything together until the pasta is coated in the tomato and garlic sauce.
Add the chopped fresh basil and grated Parmesan cheese to the skillet and toss everything together again.
Season with salt and pepper to taste and serve immediately.
Nutrition Facts: This dish serves 4 people and contains approximately 550 calories per serving. It also contains 20 grams of fat, 75 grams of carbohydrates, and 17 grams of protein. If you're looking for a lighter version of this recipe, you can use whole wheat pasta and reduce the amount of Parmesan cheese used. This will lower the calorie count to approximately 450 calories per serving.
Variations on the Classic Cheesecake Factory Tomato Basil Pasta Recipe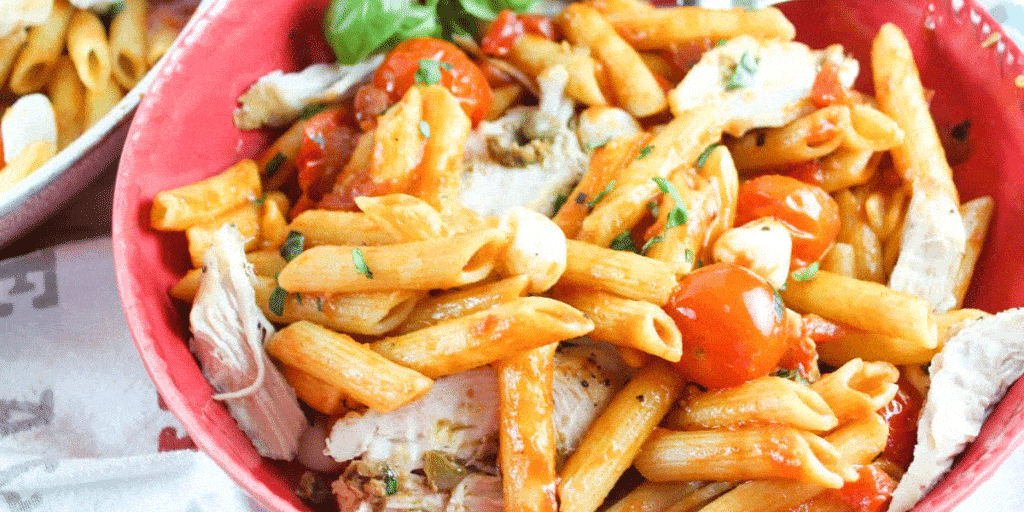 If you're in the market for another easy-to-follow recipe, give this one for a perfect meal a chance: Cheesecake Factory Shepherd's Pie Recipe: Savor the Flavor
One variation you can try is to substitute the penne pasta for another type of pasta. For example, you could use fettuccine noodles, which will give the dish a creamier and richer texture. Alternatively, you could use a pasta shape like farfalle or fusilli, which will add some visual interest and variety to the dish.
Another variation to consider is to add some protein to the dish. Grilled chicken, shrimp, or even tofu are all great options that will complement the flavors of the dish and add some extra protein to your meal. You can also experiment with different types of cheese, such as goat cheese or feta cheese, to give the dish a different flavor profile.
If you're looking to add some vegetables to the dish, there are several options to consider. Roasted red peppers, artichoke hearts, or sautéed mushrooms are all great additions that will add some depth and complexity to the dish. You can also experiment with different herbs and spices, such as thyme, oregano, or red pepper flakes, to add some extra flavor.
Tips and Tricks for Perfecting Your Cheesecake Factory Tomato Basil Pasta Recipe
To help you perfect your recipe, here are some tips and tricks that will take your pasta to the next level.
Cooking Techniques: The key to making this dish truly delicious is to use high-quality ingredients and take the time to cook them properly. For example, roasting the tomatoes before adding them to the pasta will bring out their natural sweetness and intensify their flavor. Another great tip is to use high-quality olive oil, which will add richness and depth to the dish. Additionally, sautéing the garlic until it is fragrant but not browned will infuse the oil with its flavor without making it bitter.
Presentation Tips: When it comes to serving your tomato basil pasta, presentation is key. To make the dish look as good as it tastes, try garnishing it with some fresh basil leaves or some shaved Parmesan cheese. You can also add a pop of color by serving it in a colorful bowl or on a decorative plate. Don't forget to take a moment to appreciate your handiwork before digging in!
Meal Pairings: While this pasta is delicious on its own, it also pairs well with a variety of side dishes. A simple side salad with a lemon vinaigrette is a great way to balance out the richness of the pasta, while garlic bread can be used to sop up any leftover sauce. For a heartier meal, consider serving the pasta with a grilled chicken breast or some sautéed shrimp.
Leftover Ideas: If you happen to have any leftovers, don't let them go to waste! One great way to use up leftover pasta is to incorporate it into a frittata or an omelette. You can also use it as a base for a cold pasta salad by adding some fresh vegetables and a light vinaigrette dressing. Alternatively, you can simply reheat the pasta in the microwave or on the stovetop for a quick and easy meal that tastes just as good the second time around.
Conclusion
The Cheesecake Factory Tomato Basil Pasta recipe is a crowd-pleaser that's both simple to make and packed with flavor. Whether you're looking to enjoy a hearty meal with family or impress dinner guests, this recipe is sure to do the trick. For a sweet ending to your meal, try visiting Peggy Ann Bakery for some delectable pastries and treats that are sure to satisfy your sweet tooth.