The Brown Butter Cookie Company Recipe is one of the most delicious and easy-to-follow cookie recipes for making perfect cookies. With just a few basic ingredients and some essential baking equipment like a mixer, baking sheet, and measuring cups, you can create mouthwatering cookies that are perfect for any occasion.
Craving a delicious meal but don't want to spend hours in the kitchen? Give this simple and easy-to-follow recipe a try: Pirouette Cookies Recipe: How to Make Delicious Rolled Wafer Treats
Brown Butter Cookie Company Recipe: Step-by-Step Guide to Making the Perfect Cookies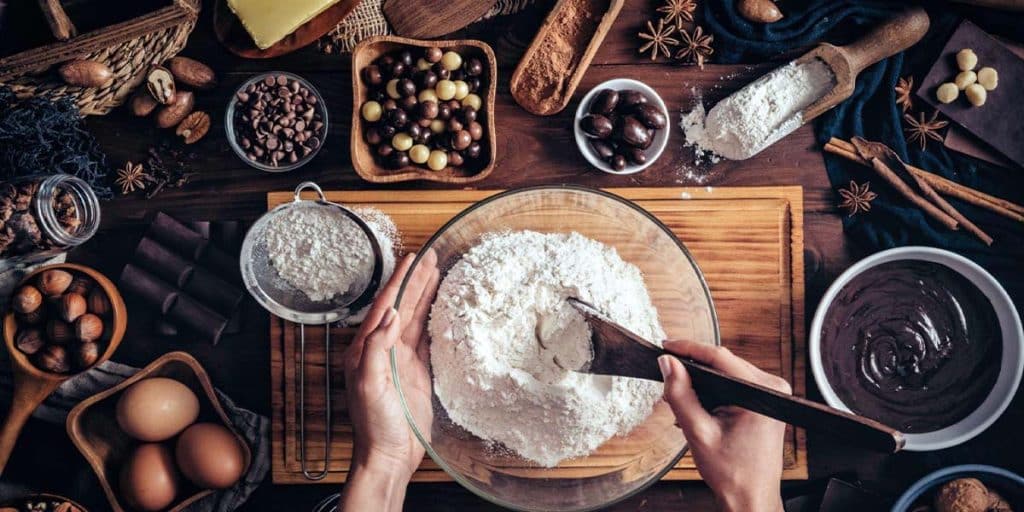 Equipment
Stand mixer
Baking sheet
Measuring cups and spoons
Rubber spatula
Cookie scoop
Ingredients
1 cup (227g) unsalted butter
1 cup (200g) granulated sugar
1/2 cup (100g) brown sugar
2 large eggs
1 tsp (5ml) vanilla extract
2 and 1/4 cups (281g) all-purpose flour
1 tsp (5g) baking soda
1/2 tsp (2.5g) salt
2 cups (340g) chocolate chips
Instructions
First, preheat your oven to 350°F (180°C). This will ensure that your cookies bake evenly and come out perfectly golden.
Next, it's time to brown the butter. This may sound like a strange step, but trust us, it's what gives these cookies their unique flavor. Simply melt the butter in a saucepan over medium heat, stirring constantly until it turns a beautiful golden-brown color and emits a nutty aroma. This should take about 5-7 minutes.
Once the butter has browned, remove it from the heat and let it cool for a few minutes. Combine flour, baking soda, and salt in a separate bowl, whisk to blend.
Now it's time to mix the wet ingredients. In the bowl of your stand mixer, beat the cooled brown butter, granulated sugar, and brown sugar until the mixture is creamy and smooth. Then, add in the eggs and vanilla extract, and beat until fully incorporated.
Add dry ingredients gradually and mix until just combined. Avoid overmixing to prevent the batter from becoming tough.. Finally, fold in the chocolate chips with a rubber spatula.
Using a cookie scoop, portion out the dough onto a baking sheet lined with parchment paper. This will make sure the cookies bake evenly and don't stick to the pan. Bake until the edges are golden brown, around 10-12 minutes. Proper timing is crucial for optimal texture and taste.
Nutrition Facts
And there you have it, the perfect Brown Butter Cookie Company cookie! Now, for the nutrition facts: each cookie contains approximately 190 calories, 9 grams of fat, and 14 grams of sugar. Enjoy!
Variations on the Classic Brown Butter Cookie Company Recipe: Creative Twists to Try at Home
Looking for a recipe that's both tasty and hassle-free? This one for a perfect meal checks both boxes: Edible Peanut Butter Cookie Dough Recipe: Satisfy Your Sweet Tooth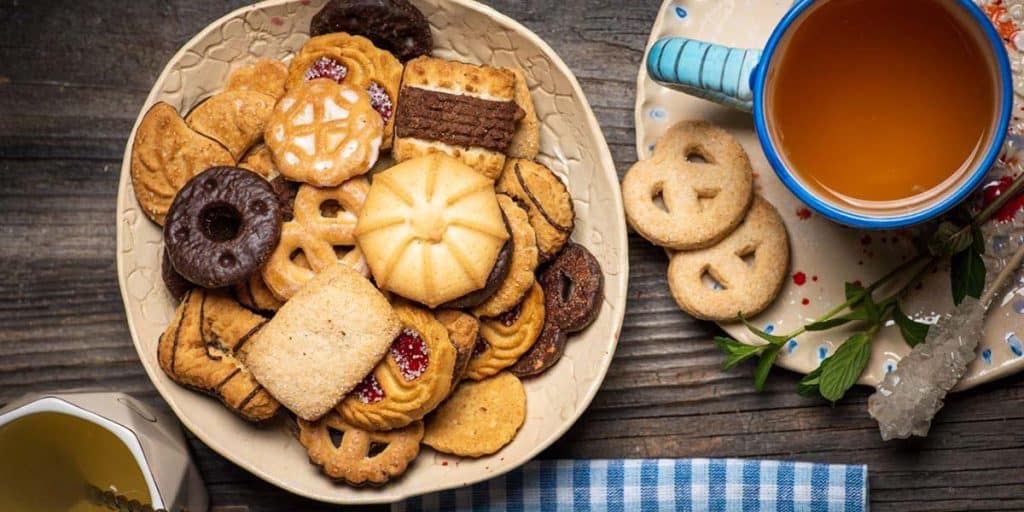 Ingredient Variations
Why not experiment with different types of flour to add some variety to your cookies? Whole wheat flour or almond flour can add a nutty flavor, while using different types of sugar, such as brown sugar or honey, can give your cookies a unique sweetness. You could even add chopped nuts or chocolate chips to the dough for some extra texture.
Flavor Variations
There are endless possibilities when it comes to flavoring your brown butter cookies. A dash of cinnamon or nutmeg can create a warm and cozy taste, while swapping out the vanilla extract for almond or coconut extract can add a tropical twist. For a more sophisticated taste, try adding espresso powder or a pinch of sea salt for a sweet and salty combination.
Decorative Variations
Who said cookies have to be plain? Let your creativity run wild and decorate your cookies with melted chocolate and sprinkles or use cookie cutters to create fun shapes. Adding colorful dried fruit or nuts on top of the cookies before baking can also create a rustic and textured look that is sure to impress.
Nutrition Facts
If you're looking to make your cookies a bit healthier, you can make some adjustments to the recipe without sacrificing flavor. For example, you could use applesauce or Greek yogurt instead of some of the butter to reduce the fat content. Using whole wheat flour instead of all-purpose flour will also add some extra fiber and nutrients to your cookies.
Tips and Tricks for Mastering the Brown Butter Cookie Company Recipe: How to Customize and Experiment with Flavors
Ingredient substitutions are a great way to put a spin on the classic recipe. For a dairy-free or vegan option, try using coconut oil instead of butter. This will give the cookies a slightly different flavor and texture, but they will still be scrumptious. Another option is to swap out the brown sugar for maple syrup, which will lend the cookies a sweetness and hint of maple flavor. The possibilities are endless, so don't be afraid to experiment and find what works for you.
To take the flavor profile up a notch, consider flavor pairings. For a tart and sweet combination, try adding lemon zest to the dough and pairing it with blueberries. Or for a classic combination, add cinnamon to the dough and pair it with apples. For an even more elevated experience, add a pinch of sea salt to the dough to enhance the flavors and add a touch of sophistication.
Baking tips are also essential to achieving the perfect texture and consistency. Using parchment paper on the baking sheet is a simple but effective way to prevent the cookies from sticking and make cleanup a breeze. Additionally, chilling the dough before baking will help the cookies hold their shape and achieve a chewy texture. These tips, combined with your own personal touch, will guarantee success every time.
Conclusion
Take your baking skills to the next level with the help of the Brown Butter Cookie Company Recipe. Whether you're a novice baker or a seasoned pro, this recipe offers helpful tips and tricks for creating delicious cookies every time. And, for those looking to expand their dessert repertoire, don't forget to try out some of the creative variations suggested. For more delectable treats, check out the offerings at Peggy Ann Bakery.