A day at the beach calls for some delicious snacks, and what could be better than a perfect beach bread recipe? Similar to other bread recipes, this step-by-step guide provides an easy-to-follow recipe that can be customized with your favorite toppings and herbs.
As you sink your teeth into a warm slice of beach bread, you'll savor the tangy taste of sun-dried tomatoes, the salty bite of olives, or the sweet sensation of chocolate chips melting in your mouth. The bread is soft, fluffy, and perfectly complements the salty sea air. In this article, we will explore some exciting variations to the traditional beach bread recipe that will take your taste buds on a tropical journey and satisfy your sweet tooth.
How to Make the Perfect Beach Bread Recipe: A Step-by-Step Guide
The sun is shining, the waves are crashing, and the sand is warm between your toes. It's the perfect day for a beach picnic! And what could be better than a freshly baked loaf of beach bread? Follow these simple steps to create the perfect beach bread recipe that will be the envy of everyone on the beach.
Ingredients:
3 cups of all-purpose flour
1 tablespoon of active dry yeast
1 teaspoon of salt
1 tablespoon of sugar
1 1/4 cups of warm water
Dried herbs of your choice, such as oregano or rosemary
Toppings of your choice, such as shredded cheese, sun-dried tomatoes, olives, cinnamon and raisins, or chocolate chips
Steps:
In a large bowl, mix together the flour, yeast, salt, sugar, and dried herbs.
Gradually add in the warm water and knead the dough until it's smooth and elastic.
Cover the bowl with a clean kitchen towel and let it rise in a warm, draft-free place for about an hour.
Preheat the oven to 375°F (190°C).
Once the dough has risen, shape it into a round or oblong shape and place it on a baking sheet.
Add your chosen toppings and gently press them into the dough.
Bake the bread for 25-30 minutes or until it's golden brown.
Let the bread cool for a few minutes before slicing and serving.
As you sink your teeth into a warm slice of beach bread, you'll savor the tangy taste of sun-dried tomatoes, the salty bite of olives, or the sweet sensation of chocolate chips melting in your mouth. The bread is soft, fluffy, and perfectly complements the salty sea air. With its savory or sweet variations, your beach bread recipe is sure to impress everyone on the beach. So go ahead, pack your picnic basket, grab a towel, and enjoy the perfect day at the beach with your homemade beach bread!
Take Your Taste Buds on a Tropical Journey with This Beach Bread Recipe
The secret ingredient to this mouth-watering concoction is the incorporation of juicy tropical fruits like mango and pineapple, which imbue the bread with a burst of sweetness and tanginess. Not only do these fruits impart a delicious flavor, but they also bestow an array of health benefits such as being rich in vitamin C and antioxidants.
But why settle for the standard fare? Elevate your beach bread recipe to new heights of culinary excellence by experimenting with an assortment of exotic herbs and spices. Adding a pinch of cinnamon, a dash of cardamom or even a hint of chili powder will infuse the bread with a complex and multidimensional flavor profile that will tantalize your taste buds and leave you craving more.
To truly immerse yourself in the tropical experience, consider pairing your beach bread with a carefully curated selection of complementary tropical drinks, such as a fruity rum cocktail or a refreshing mocktail. The harmonious interplay of the sweet and tangy flavors of the bread and the deliciously invigorating beverages will transport you to a sun-kissed island paradise and deliver the ultimate beach experience for your palate.
From Sourdough to Sweet: Variations on a Beach Bread Recipe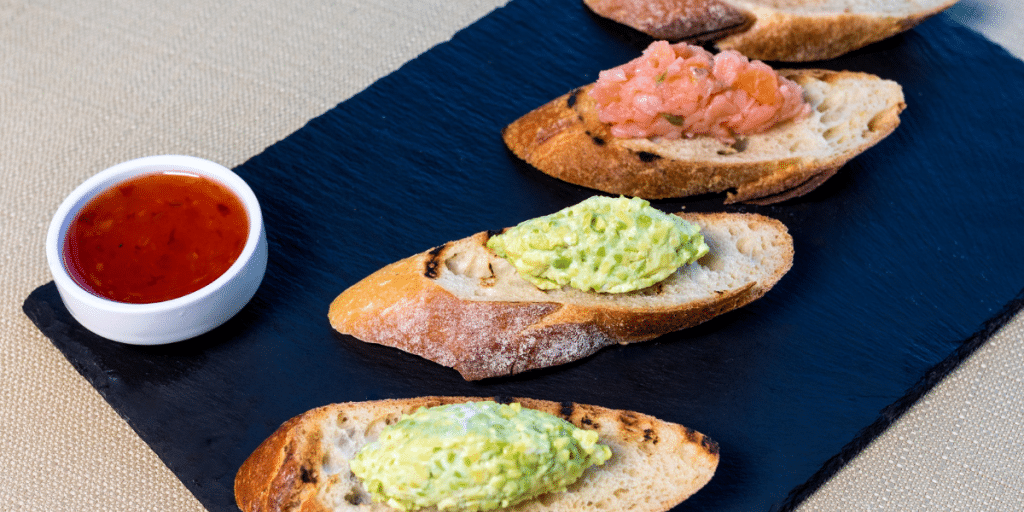 Beach bread is a scrumptious snack that's ideal for sharing with loved ones on a warm, sunny day. While the notion of creating beach bread from scratch can be daunting, there are numerous variations to the classic recipe that are both enjoyable and simple to prepare.
The first step in producing this beach bread is to mix flour, water, salt, and a sourdough starter to create a sourdough beach bread recipe that includes the distinctive tangy flavor of sourdough bread. After the dough has risen, shape it into balls and coat them in a cinnamon-sugar mixture before baking them until they're a beautiful golden brown hue.
Once baked, this tasty treat may be consumed warm with your favorite dipping sauce, or it may be saved for later.
The Last Things to Be Noticed
If you have a sweet tooth, there are many ways to adapt the traditional recipe to make it even more delectable. You can incorporate chocolate chips or dried fruit into the dough to give it a new, exciting flavor. For individuals with dietary constraints, a gluten-free or vegan beach bread recipe is an excellent option. Use gluten-free flour or a plant-based milk as a substitute for traditional ingredients to make a gluten-free version.
A vegan variation, on the other hand, can be created by substituting flax eggs for traditional eggs. Regardless of which variation you choose, this versatile recipe is guaranteed to delight your taste buds and those of your loved ones at your next beach outing or backyard gathering. The article above is just the tip of the iceberg – to uncover more, contact Peggy Ann Bakery.