For delectable bread recipes on cornbread dressing, you can rely on the aunt jemima cornbread dressing recipe. The recipe provides a thorough, step-by-step guide to creating a classic and beloved dish that is sure to leave a lasting impression on your guests.
Need another easy-to-follow recipe? This one for a perfect meal may be just what you're looking for: Martha White Cornbread Dressing Recipe: A Holiday Staple
Aunt Jemima Cornbread Dressing Recipe: A Step-by-Step Guide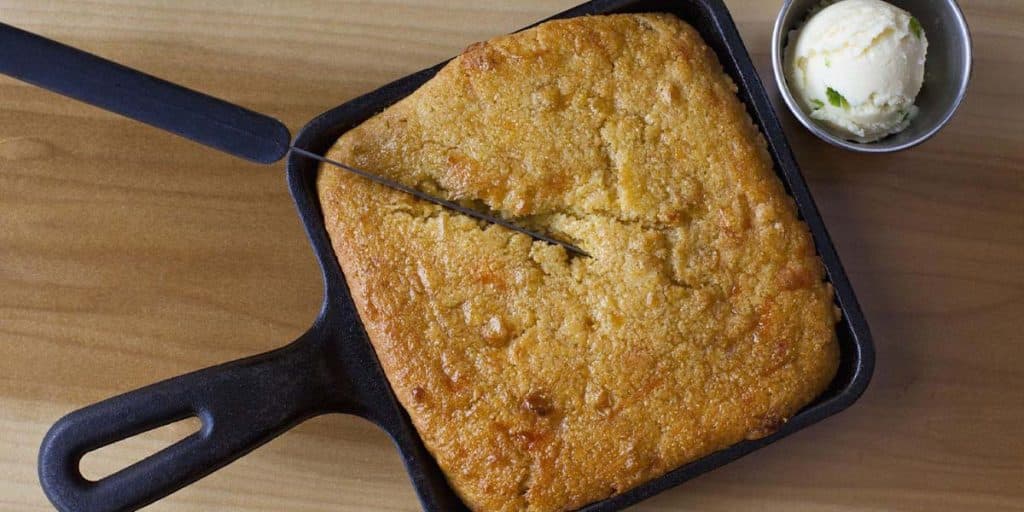 Ingredients
Cornbread mix (1 package)
Milk (1 cup)
Eggs (3)
Onion (1, chopped)
Celery (2 stalks, chopped)
Butter (1/2 cup)
Chicken or turkey broth (2 cups)
Dried sage (1 tablespoon)
Salt (1/2 teaspoon)
Black pepper (1/4 teaspoon)
Equipment
Mixing bowl
Large skillet
9 x 13-inch baking dish
Oven
Instructions
First, preheat your oven to a toasty 375°F (190°C) and don't forget to butter up your baking dish to prevent sticking. We don't want our yummy dressing to get stuck, do we?
Next up, let's get sautéing! Melt some butter in a large skillet over medium heat and toss in some chopped onion and celery. Sauté the veggies until they're nice and soft, about 5 minutes. Don't they smell heavenly?
You prepare the cornbread mix according to the package instructions, using 1 cup of milk and 1 egg. Let it cool slightly before crumbling it into small pieces. We don't want any burnt fingers now, do we?
Add the cooked vegetables, 2 cups of chicken or turkey broth, 1 tablespoon of dried sage, 1/2 teaspoon of salt, 1/4 teaspoon of black pepper, and 2 beaten eggs to the crumbled cornbread. Mix well until all the ingredients are evenly distributed. Now it's starting to look like proper dressing, isn't it?
Finally, pour the mixture into the greased baking dish and pop it into the oven for 35-40 minutes, or until the top is golden brown and the dressing is cooked through. Your kitchen is about to be filled with the most mouth-watering aromas!
Nutrition Facts
This recipe makes eight servings, and each serving contains approximately 210 calories, 8g fat, 28g carbohydrate, and 6g protein. So, indulge in this delicious Aunt Jemima Cornbread Dressing recipe at your next family gathering or holiday celebration, and watch your guests' taste buds sing with joy. Remember, the key ingredient to any recipe is love, so pour your heart and soul into it.
Delicious Variations of Aunt Jemima Cornbread Dressing Recipe to Try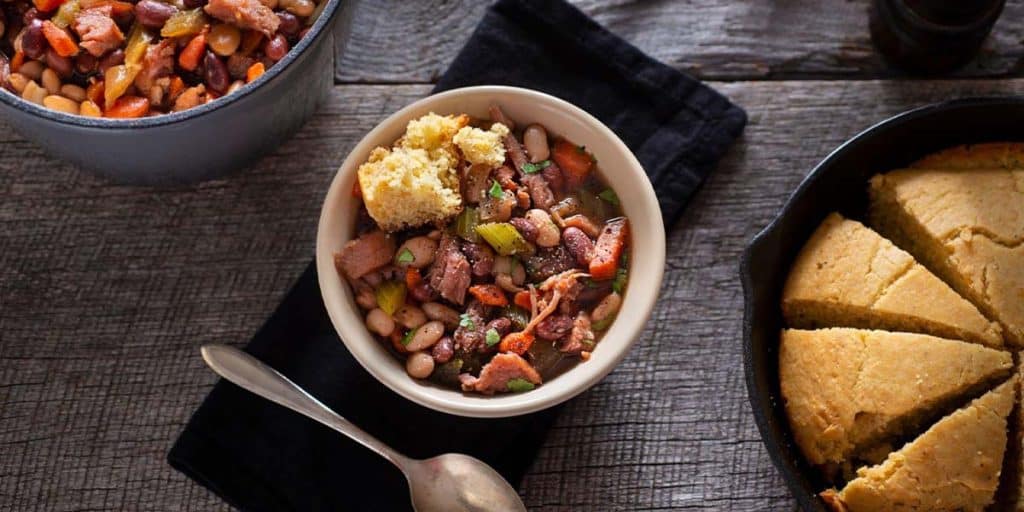 Want a no-fuss recipe? Give this one for a perfect meal a whirl: Bisquick Cornbread Recipe with a Twist
Begin by crumbling up some freshly baked cornbread into a large mixing bowl. Then, sauté onions and celery in butter until they become soft and fragrant. Add the sautéed veggies, along with some savory sage, black pepper, and chicken broth to the mixing bowl with the cornbread. Mix everything together, pour it into a greased baking dish, and bake it to golden perfection.
You need to brown the sausage in a skillet to unleash its full flavor potential. Next, add the sausage, chopped pecans, and some extra sage to the mixing bowl along with the classic ingredients. This variation adds a mouthwatering combination of savory and nutty flavors to the dish that will leave your taste buds begging for more.
You can also try incorporating some sautéed mushrooms, onions, and celery into the mix. The combination of earthy mushrooms and the classic seasoning creates a perfect balance that will satisfy even the pickiest of eaters.
Finally, for a gluten-free adaptation, replace the regular cornbread mix and chicken broth with their gluten-free counterparts. The result? A gluten-free cornbread dressing that's just as delicious and hearty as the original.
How to Make Aunt Jemima Cornbread Dressing Recipe Your Own: Tips and Tricks for Personalizing This Classic Dish
Customizing Seasonings: The key to giving your Aunt Jemima cornbread dressing a unique flavor profile is to experiment with seasonings. Sage, thyme, and rosemary are great options if you prefer a more savory taste, while cinnamon and nutmeg can add a touch of sweetness. And if you're feeling adventurous, cayenne pepper and red pepper flakes can give your dressing a spicy kick.
Changing Up Vegetables: Traditional cornbread dressing typically features onions, celery, and green bell peppers, but don't be afraid to shake things up. Adding carrots for a subtle sweetness or red bell peppers for a burst of color can add depth and complexity to your dish. And if you're a fan of sweet potatoes, try incorporating them into your dressing for a unique twist.
Creative Mix-Ins: To add texture and flavor to your cornbread dressing, consider incorporating creative mix-ins. Dried cranberries offer a tart sweetness, while toasted almonds provide a satisfying crunch. And for a touch of indulgence, try crumbling some bacon into your dressing for a smoky, salty flavor.
Serving Suggestions: Aunt Jemima cornbread dressing is a versatile dish that can be enjoyed in many ways. Serve it as a classic side dish during Thanksgiving, or make it the centerpiece of a meal by pairing it with a fresh salad. No matter how you choose to enjoy it, this dish is sure to delight your taste buds.
Conclusion
Take your cornbread dressing to the next level with these tips and tricks for personalizing the classic Aunt Jemima recipe. Whether you try a Southern twist with sausage and pecans, a vegetarian option with mushrooms and onions, or a gluten-free adaptation, there are endless possibilities for making this dish your own. And don't forget to check out Peggy Ann Bakery for all your baking needs!